NIKEiD keeps the punches coming.
Today, Nike officially released the "Tech Spray" option on NikeID for one of their premier tennis shoes, the Nike Zoom Vapor 9 Tour. Coming in a vast array of vivid and bold colors, the "Tech Spray" option allows your favorite modern tennis shoe to revive a print reminiscent of the Nike Air Tech Challenge II, made famous by Andre Agassi.
Available now for $165 at NIKEiD, the "Tech Spray" option brings back the splattered look but let's hope they don't bring back Agassi's mullet.
Grab your pair now, as recently Nike has rolled out exclusive print and options including the Graffiti, Pendelton, and most recently the Gumbo print, for a very limited time before taking it down.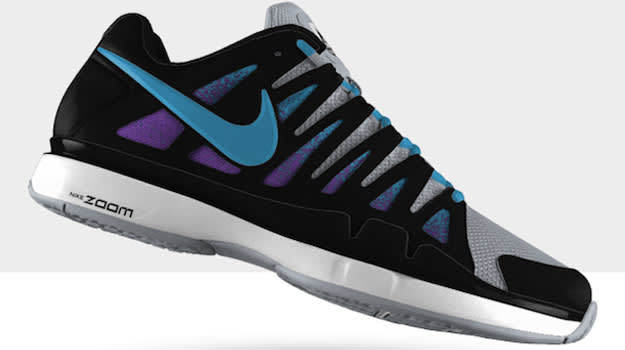 RELATED: Give The Gift of Customized Performance with the Nike Zoom Vapor 9 Tour iD
RELATED: Roger Federer Debuts Nike Zoom Vapor 9 Tour LE at Wimbledon