New mask, no problem. LeBron James and his Miami brethren took care of the New York Knicks with ease tonight. James was debuting a mask after breaking his nose last week in a matchup with the Oklahoma City Thunder. James also debuted a new PE of the Nike Zoom Soldier VII in yellow and black.
Overall, James was his normal self with 31 points, 4 rebounds, and 4 assists as his Heat cruised to a 108-82 victory. James made a couple of fierce roars in the mask including this one.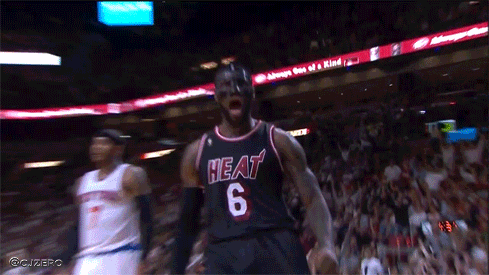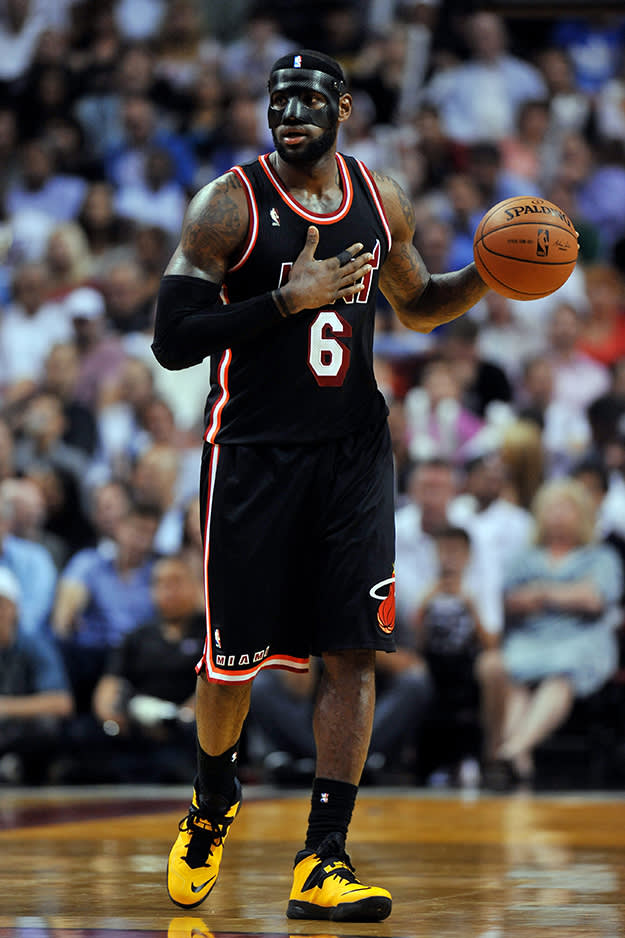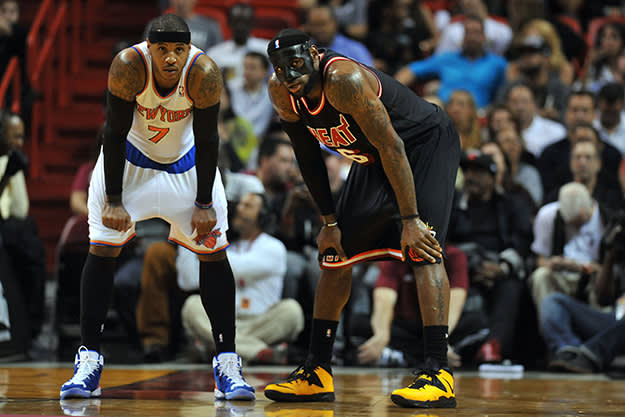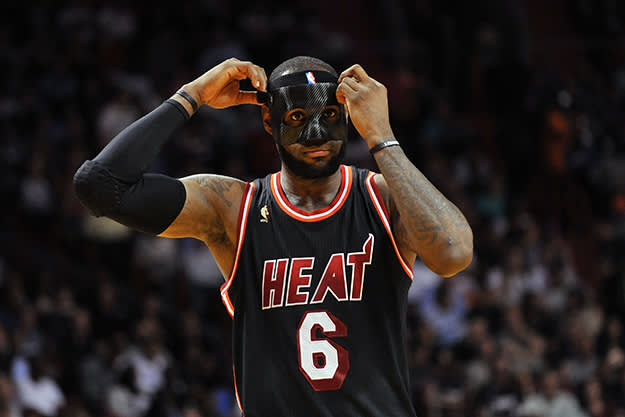 [GIF via CJ Zero]
Rafael Canton is a freelance writer from Queens, NY and contributor to Sneaker Report. Anytime there is a conversation about the NBA, music, or nutella, he can be found in the thick of the discussion. He can be found on Twitter @RafelitoC7.
RELATED: LeBron James Switches from LeBron XI PE to Zoom Soldier VII PE After First Quarter
RELATED: LeBron James Pulls Off Phenomenal Dunk Against the Detroit Pistons in Nike Zoom Soldier VII