Today we get a look at the latest Crazy 8 colorway from adidas.  The adidas Crazy 8 "Bahia Mint" is not directly associated with the NBA All Star game although it features classic purple and teal colors that give off a heavy New Orleans Hornets vibe.
As many of you remember, Kobe Bryant was originally drafted by the Charlotte Hornets only to be traded on draft night to the Los Angeles Lakers. Kobe, who was signed to adidas even before getting drafted in 1996, laced up the Crazy 8 for his sophomore season. It's a stretch, but this gives a look into some of the colorways Kobe would of rocked on court back in 1997 if he stayed with Charlotte....and they didn't move to New Orleans.....or change their name to the Pelican's.
The Crazy 8 has seen a resurgence across the NBA mainly due to it's comfort and patented Torsion system to provide support and more natural rotation between the fore and rear foot.
The Crazy 8 is available at adidas for $110.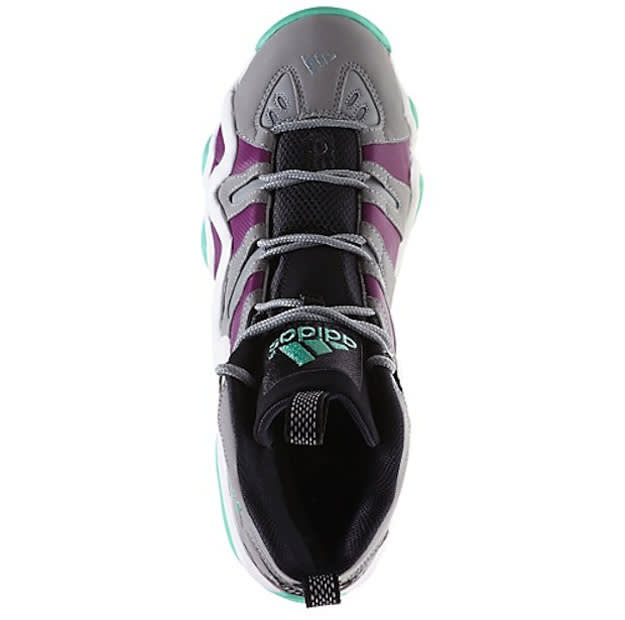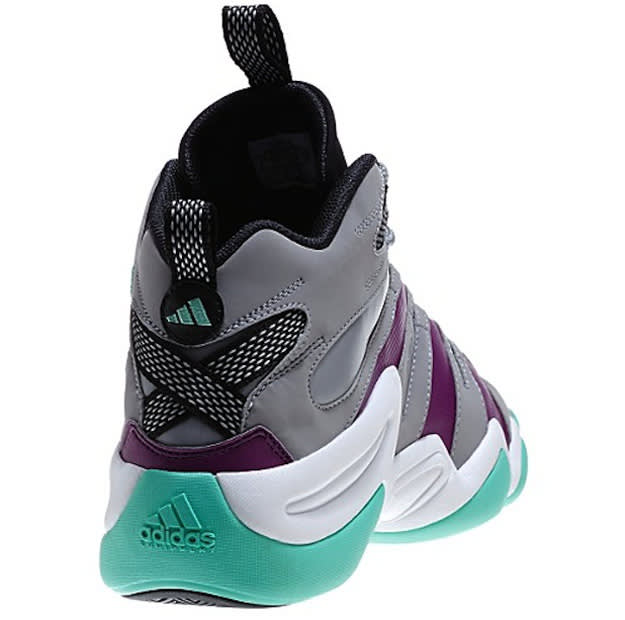 RELATED: The Shoes That Won Last Night: Iowa State, Oklahoma State Go the Distance
RELATED: adidas Basketball Debuts NBA All-Star Footwear Collection