LeBron James was his usual athletic self last night in Miami's 123-114 loss to the Golden State Warriors. Despite the loss, James put together a nice stat line of 26 points, 5 rebounds, and 5 assists. One glaring negative was James' 8 turnovers in the game. One of LeBron's turnovers came on a play where he stumbled on a fast break and coughed up the ball. James remained on the ground for a moment, but seemed alright.
The same couldn't be said for the floor which suffered a skid mark made from James' Nike LeBron XI shoes. There is no word from Nike or LeBron on why the skid marks were made, but hopefully there will be an update soon regarding why this happened.
Speculation could run rampant with the previous problems James has experienced with the LeBron XI model and his willingness to switch over to the LeBron X model earlier in the season.
H/T to Pro Basketball Talk & theassociation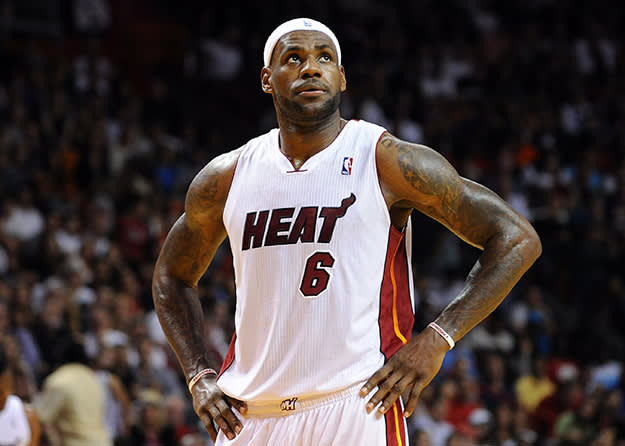 Rafael Canton is a freelance writer from Queens, NY and contributor to Sneaker Report. Anytime there is a conversation about the NBA, music, or nutella, he can be found in the thick of the discussion. He can be found on Twitter @RafelitoC7.
RELATED: Complex Tabs Nike LeBron XI as Best Sneaker of 2013