Carmelo Anthony had a game for the ages with a career-high 62 points in the Jordan Melo M10 for the Knickerbockers as the home team defeated the visiting Charlotte Bobcats 125-96. Anthony was on point, knocking down 23 of his 35 shot attempts and also collected 13 rebounds in the victory.
In a season that has been downright painful for Knicks fans, there was at least one night where Knicks faithful could celebrate their home team. Melo's 62 points were an All-Time Knicks scoring record and a scoring record for any player in "the Mecca" Madison Square Garden. The Knicks are hoping that Anthony can keep this ball rolling as they are currently two games out of the eighth seed despite sporting a deplorable 16-27 record.
If you're trying to drop a slick 60 points on someone, you might as well roll with the Jordan Melo M10's, but it's going to cost you. Pick up the Melo M10's for $165.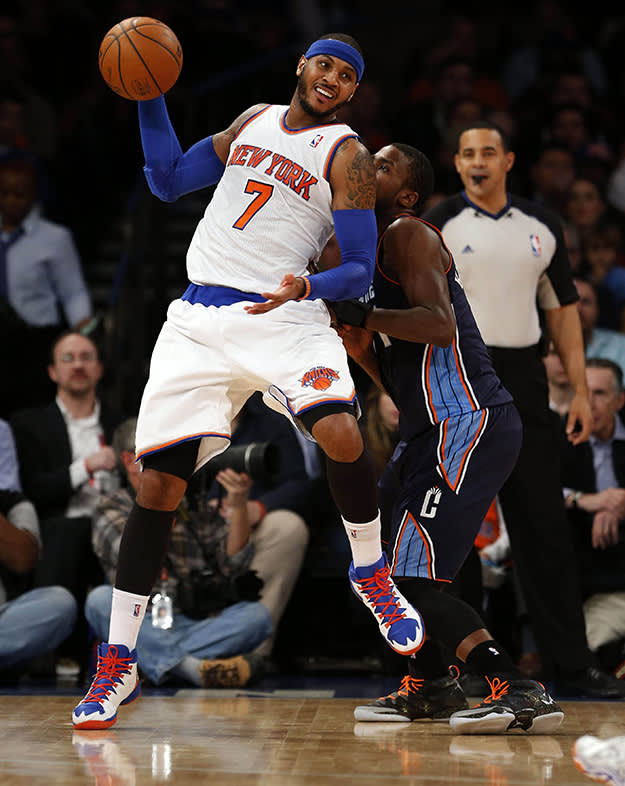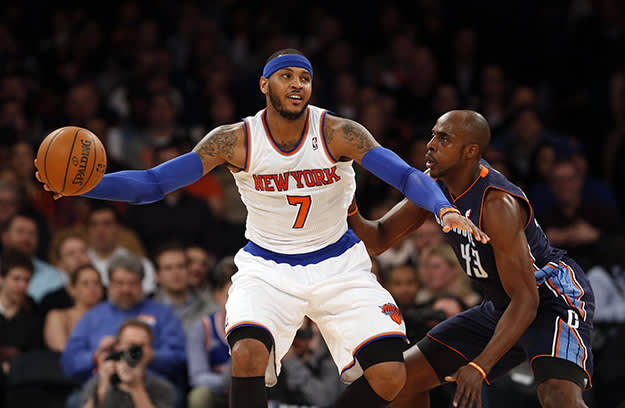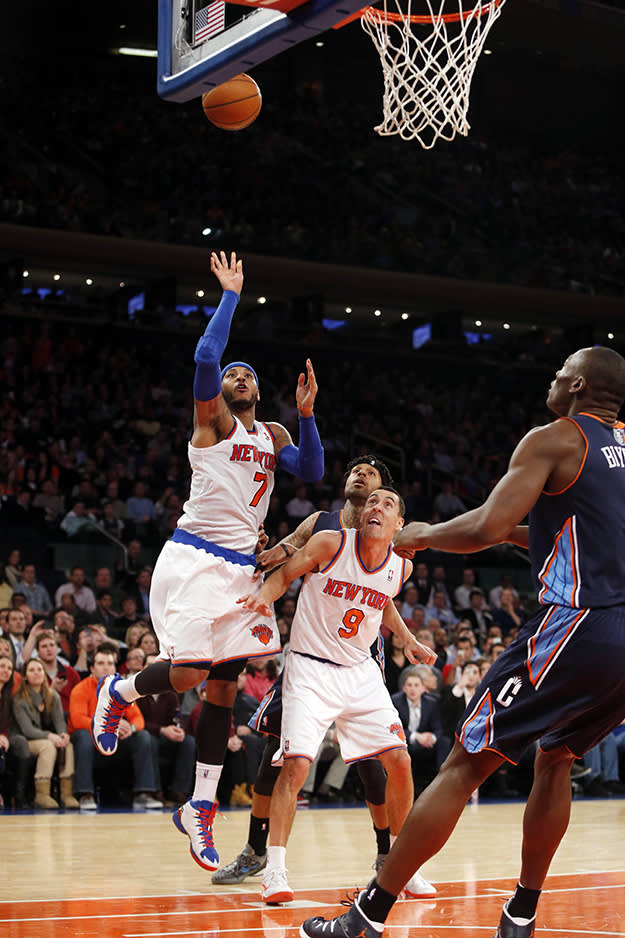 Rafael Canton is a freelance writer from Queens, NY and contributor to Sneaker Report. Anytime there is a conversation about the NBA, music, or nutella, he can be found in the thick of the discussion. He can be found on Twitter @RafelitoC7.
RELATED: Jordan Brand Launches the Melo M10
RELATED: FIRST GLANCE: The Air Jordan Melo M10