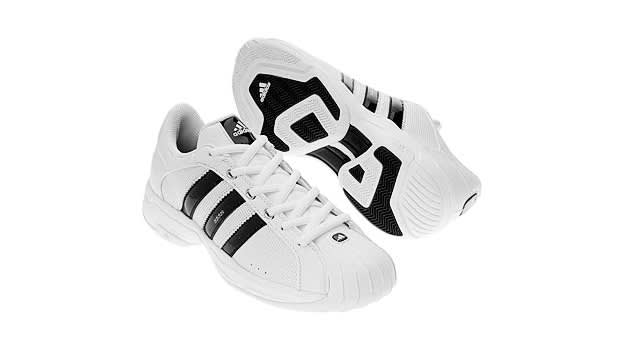 For the industry's leading sneaker brands, re-issuing their beloved classic models with tweaks and updates can be risky business to say the least. Many sneaker purists are known for being reluctant to change, especially when it comes to certain "grail"-worthy styles they remember playing in and wearing during their youth. In order for these re-imagined originals to be accepted, the updates must be done tastefully, with functional changes that make sense and respect the path paved by the OG model. When these elements come together, an updated classic can help to shed light on the history of its inspiration and can even breathe new life into a stagnant brand. This is A Brief History of Classic Sneakers Re-invented as Performance Shoes.
Riley Jones is a freelance writer from Charlottesville, VA and contributor to Sneaker Report. With an unshakable affinity for basketball and all things '90s, he can be found on Twitter @rchrstphr.
RELATED: 10 Classic Nike Tennis Shoes That Should Get SB Treatment
RELATED: The 10 Best Performances in the Converse All-Star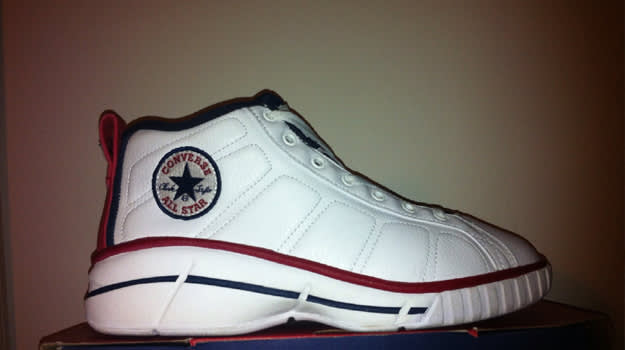 Converse All-Star 2000
Inspiration: Converse All-Star
Original release: 1917
Updated release: 1996
Key update: Polyurethane midsole
Nearly 80 years after the Converse All-Star was originally manufactured, the brand gave new life to the most iconic sneaker of all time. Known as the All-Star 2000, this update stripped away the primitive canvas-and-rubber construction of the classic in favor of a tumbled full-grain leather upper and a polyurethane midsole. Although it wasn't quite as popular as its inspiration, the Converse All-Star 2000 received love on the hardwood from several NCAA teams like Kentucky and Kansas.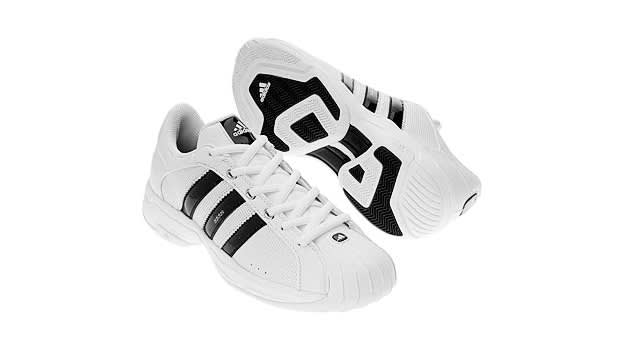 adidas Superstar 2G
Inspiration: adidas Superstar
Original release: 1969
Updated release: 1999
Key update: Herringbone traction pattern outsole
Run-DMC's adidas Superstars traveled on gravel, dirt roads, or streets, and NBA legends like Kareem Abdul-Jabbar helped make the classic model shine on the hardwood. The adidas Superstar 2G took style cues of the original 1969 release and enhanced them with updates like mesh, an EVA insole, and a grippy herringbone outsole which hugged the floor in a way the originals never could.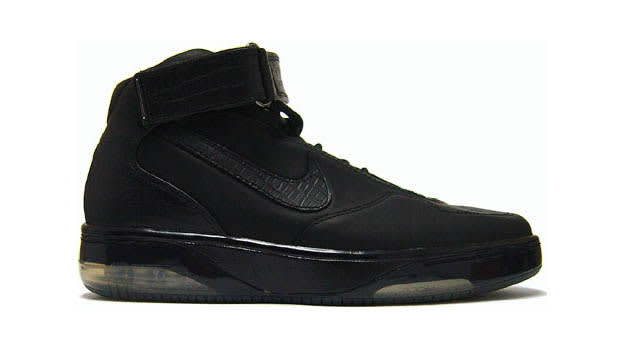 Nike Air Force 25
Inspiration: Nike Air Force One
Original release: 1982
Updated release: 2007
Key update: Visible Zoom Air cushioning in forefoot, visible Max Air cushioning in heel
At the time of the Air Force One's 1982 release, it was incredibly groundbreaking for its inclusion of Nike's patented Air cushioning.  For the 25th anniversary of Nike's most successful model ever, the Swoosh took it to the next level with a memorable ad campaign that featured players like LeBron James, Kobe Bryant, Steve Nash, and Chris Paul. The sneaker itself, the Air Force 25, featured a similar silhouette as the original model, but added visible Zoom Air and Max Air cushioning to make for a more modern performance sneaker.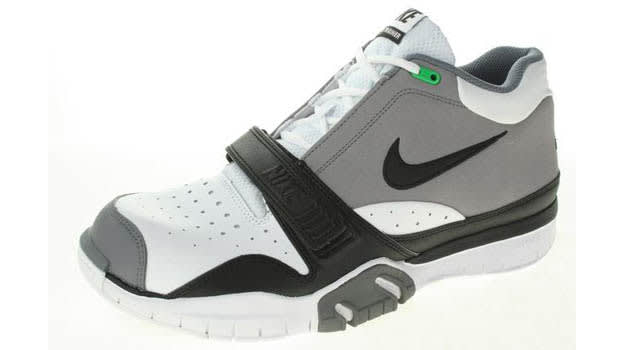 Nike Zoom Tennis Trainer
Inspiration: Nike Air Trainer 1
Original release: 1987
Updated release: 2008
Key update: Zoom Air in heel and forefoot
Tennis legend John McEnroe made the original "Chlorophyll" Air Trainer 1 one of the most famous cross-trainers of all time, and a little over two decades after its 1987 release, Nike tweaked the classic for updated performance. The Zoom Tennis Trainer took its cues from the "Chlorophyll" colorway of the Air Trainer 1, and also featured some Air Trainer 2 inspiration. Updated with Zoom Air cushioning, this 2008 model was equipped for the courts.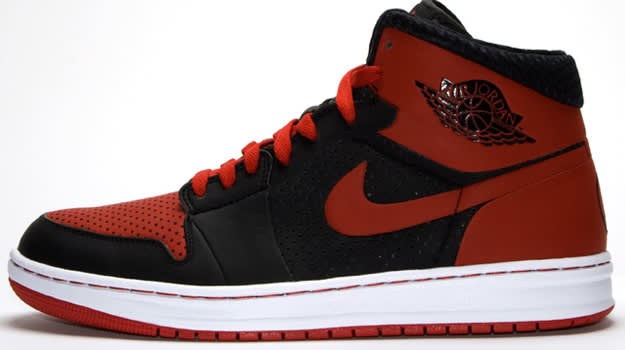 Air Jordan 1 Alpha
Inspiration: Air Jordan 1
Original release: 1984
Updated release: 2009
Key update: Full-length Zoom Air cushioning
When Jordan Brand decided to re-purpose some of their legacy classics with new performance technology, they started where it all began. Using several timeless Air Jordan 1 colorways, including the infamous banned black/red make-up, the Air Jordan 1 Alpha featured a no-sew upper loaded with perforations for breathability. New internal heel pods were added to reduce slippage, and the rubber midsole was swapped for phylon, but the real star of the Air Jordan 1 Alpha was its full-length Zoom Air cushioning.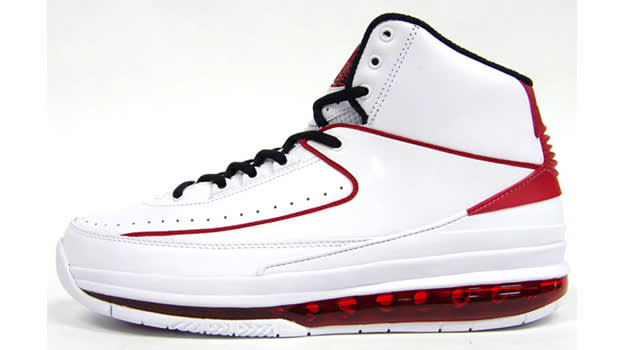 Air Jordan 2.0
Inspiration: Air Jordan 2
Original release: 1986
Updated release: 2011
Key update: Full-length Max Air cushioning
Originally designed by Bruce Kilgore and Peter Moore, the Air Jordan 2 featured luxurious Italian leather uppers and encapsulated Air cushioning. Although the premium leathers were left in 1986, the Air Jordan 2.0 featured a construction more suitable for modern play. Full-length Air Max cushioning made this high-top a big man's dream, and the addition of mesh helped to add breathability to the classic style.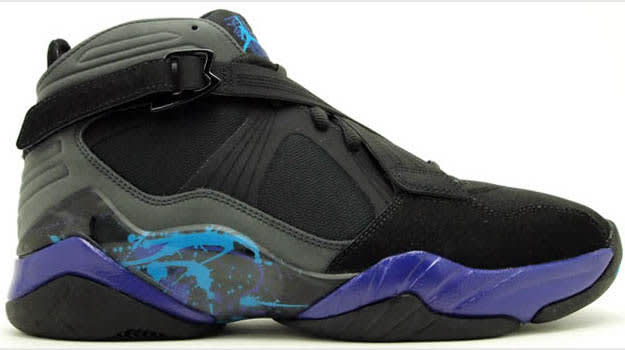 Air Jordan 8.0
Inspiration: Air Jordan VIII
Original release: 1992
Updated release: 2011
Key update: Flywire
The Flywire and synthetic strap updates to the Air Jordan 8.0 made it easily distinguishable from its OG inspiration, but it still maintained the same aggressive, boot-like characteristics as the Air Jordan VIII. Air Max cushioning was used for high-impact players, and the Flywire panels combined with the revamped midfoot straps added plenty of lockdown to the 2011 release.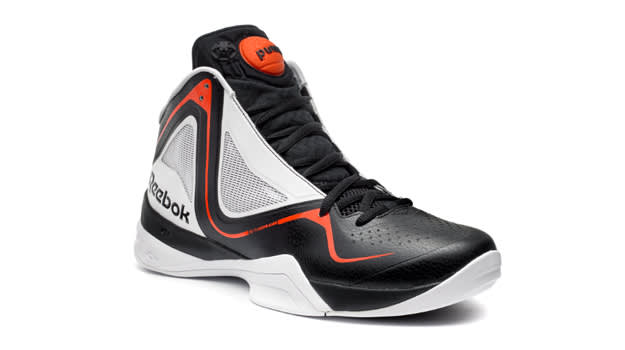 Reebok Pumpspective Omni
Inspiration: Reebok Pump Omni Lite
Original release: 1990
Updated release: 2013
Key update: DMX Foam
Worn by Dee Brown at the 1991 NBA Dunk Contest, the original Reebok Pump Omni Lite was a high performer in its own right. It featured Pump technology for an adjustable, supportive fit, and the Pump Omni Lite was one of the Vector brand's first basketball shoes to receive crossover approval. Now, 23 years later, Reebok has re-invented it in the form of the Pumpspective Omni, which is equipped with DMX Foam cushioning and a 3D Fuse Frame construction.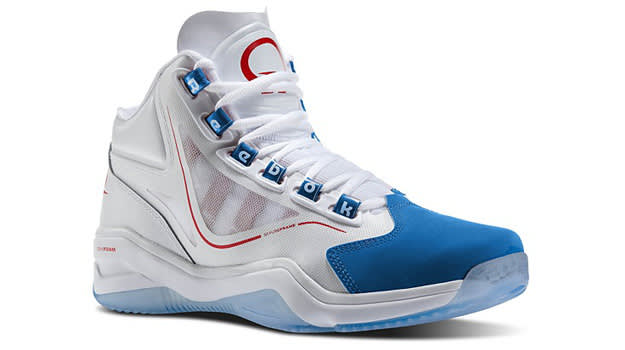 Reebok Q96 CrossExamine
Inspiration: Reebok Question
Original release: 1996
Updated release: 2013
Key update: 3D Fuse Frame
Along with the Omni Pumpspectice, the Reebok Q96 CrossExamine serves as the brand's reintroduction into performance basketball footwear. Starting with updates to some of the unforgettable models that made them a powerhouse throughout the '90s, Reebok is poised to reclaim their spot on the hardwood. Taking use of style cues from Allen Iverson's first signature shoe, the Reebok Question, the Q96 CrossExamine adds DMX Foam cushioning and a 3D Fuse Frame-enhanced upper which provide performance benefits for today's player.
Riley Jones is a freelance writer from Charlottesville, VA and contributor to Sneaker Report. With an unshakable affinity for basketball and all things '90s, he can be found on Twitter @rchrstphr.
RELATED: 10 Classic Nike Tennis Shoes That Should Get SB Treatment
RELATED: The 10 Best Performances in the Converse All-Star