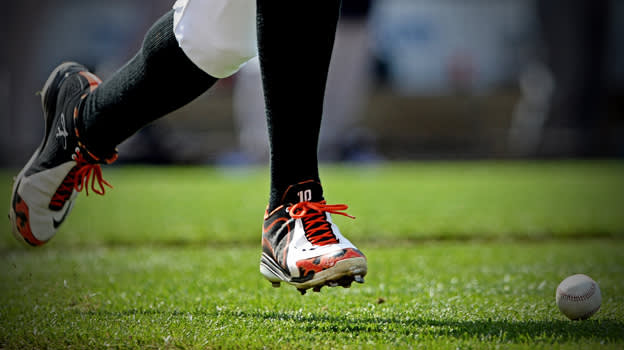 Biogenesisinvestigations
RELATED: Jimmy Rollins Will Take the Air Jordan XII Cleats to the World Baseball Classic Tomorrow
RELATED: MLB Bans Adam Jones' Nike Air Swingman "Camo" PE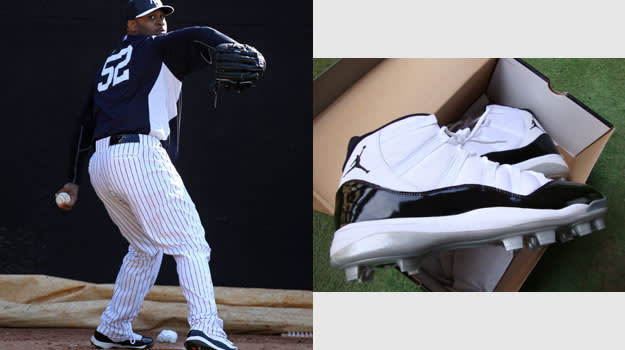 CC Sabathia x Jordan 11 "Concord"
Worn:  02/21/13 (Yankees spring training)
Spotted regularly in the Jordan 11 since 2009, the cleated version is rumored to drop this holiday season for the first time to the public.
<!--nextpage-->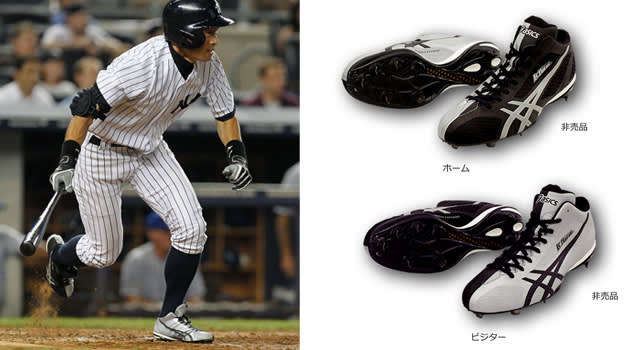 Ichiro Suzuki x Asics 2013 "Ichiro"
Worn: All season (so far)
Available in two two-toned color ways, Asics continues the Ichiro line into it's eighteen year with it's lightest cleat yet.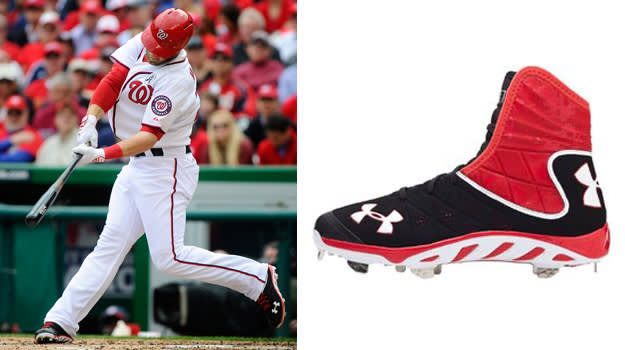 Bryce Harper x Under Armour UA Spine Highlight ST
Worn: 04/01/13
The 20-year-old phenomenon struck back-to-back home runs in early April in these unconventional looking UA high cut cleats. Nothing new to longtime Under Armour fans, this cleat may surprise those used to traditional baseball cleats.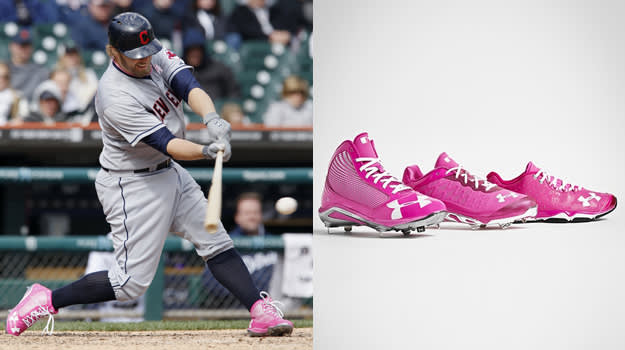 Mark Reynolds x Under Armour Yard IV Mid ST "Mother's Day"
Worn: 05/12/13
Mark debuted the UA Yard IV Mid ST to honor mom on game day. Featuring an MPZ tongue, Compfit technology and a Spine outsole, this Under Armour stood out in all-pink.
<!--nextpage-->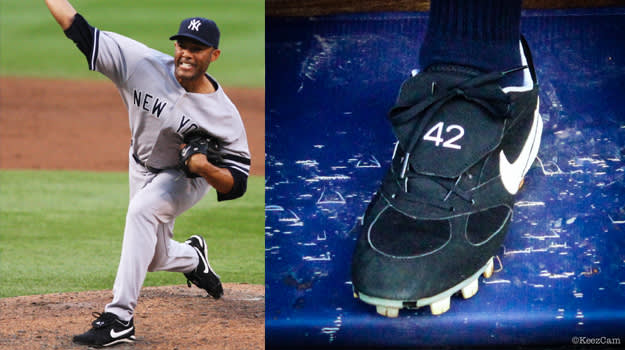 Mariano Rivera x Nike Cooperstown classics
Worn: 05/03/13
Mariano has been rocking these since early in his 16-year career, as one of the most dominant relievers in history Rivera has his choice of longtime sponsor, Nike, classics and tribute trainers.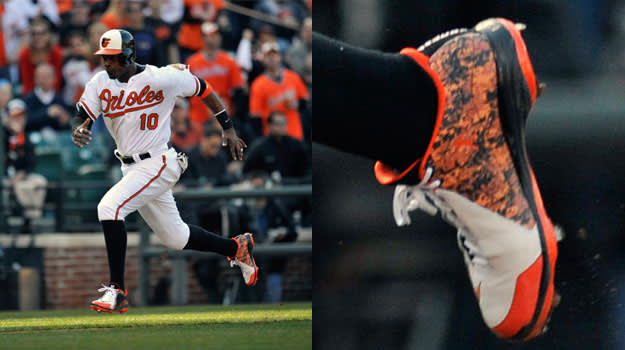 Adam Jones x Nike Swingman MVP "Camo" PE
Worn: 05/13
Banned by the MLB for allegedly not matching the league's uniform policy, the unique cleats all-over camo print may have tipped the scale in terms of eye-catching prints.
<!--nextpage-->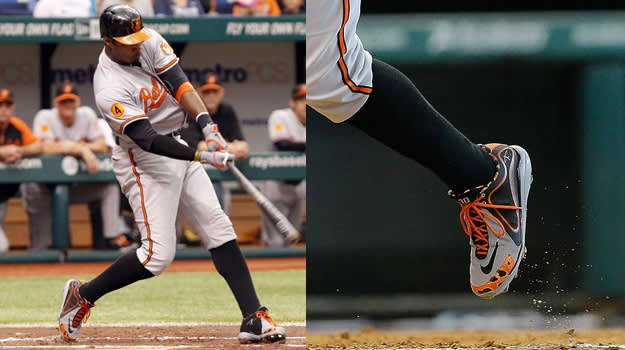 Adam Jones x Nike Swingman MVP "Camo Toe"
Worn: 06/13
Jones and Nike cooked up this MVP player's edition to replace the formerly banned "Camo" cleat. The "Toe" was added to the title to emphasize the scaled down print that may have been the reason for the cleat's banned nature in the first place.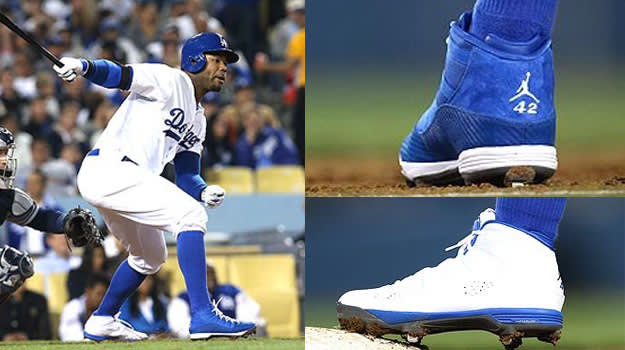 Carl Crawford x Jordan Six Rings "42" PE
Worn: 04/15/13
Carl Crawford rocked the Jordan Brand Six Rings cleats to honor Jackie Robinson's league debut as the first African American player to play pro ball sixty-six years ago.
RELATED: Jimmy Rollins Will Take the Air Jordan XII Cleats to the World Baseball Classic Tomorrow
RELATED: MLB Bans Adam Jones' Nike Air Swingman "Camo" PE