Riley Jones is a student from Charlottesville, VA. With an unshakable affinity for basketball and all things '90s, he can be found on Twitter @rchrstphr.
RELATED: The 8 Best Sneakers for Runners with Flat Feet
RELATED: The 10 Best Basketball Sneakers for Players with Flat Feet

<iframe width="200" height="30" frameborder="0" scrolling="no" src="//platform.twitter.com/widgets/follow_button.html?screen_name=SneakerReport&amp;showcount=false&amp;show_count=false"></iframe><em></em><!--nextpage-->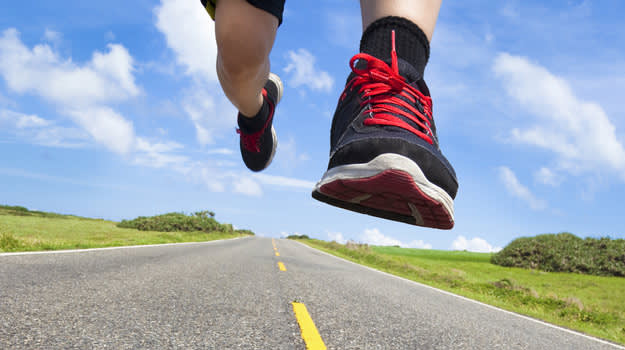 No. 1 – Stay Active
This one may seem obvious, but it's one of the easiest ways to maintain healthy leg muscles. If you have long stretches of downtime followed by intense runs, the muscles essentially go into shock because they are not accustomed to the stress. So get off the couch and be sure to get in some cardio at least every other day; your legs will thank you.<!--nextpage-->
No. 2 – Use Proper Footwear
Runners with flat feet will especially want to be sure to use a pair suited to their specific needs. Any of these shoes should be of help.
Most importantly, it's crucial for all athletes to have the right pair of shoes for their activity. You may think you're saving some cash by running in your new basketball shoes, but the pain isn't worth it. Invest in a pair of sneakers for each sport and activity you participate in.
The same goes for old, run-down sneakers which are likely to lose their performance benefits over time. Runners should generally replace their sneakers every 300-400 miles.<!--nextpage-->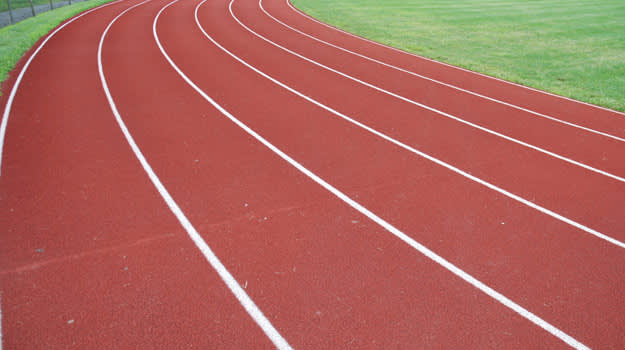 No. 3 – Consider Your Surface
Are you often running on hard concrete or playing outdoor basketball on tough asphalt courts? It may be time to consider a change of setting. Try playing ball indoors more often, or finding a local track where you can log your miles. If you're constantly abusing your legs and sneakers on rugged, rock-hard terrains, cushioning and shock absorbing technologies won't have as much affect and will break down quicker.<!--nextpage-->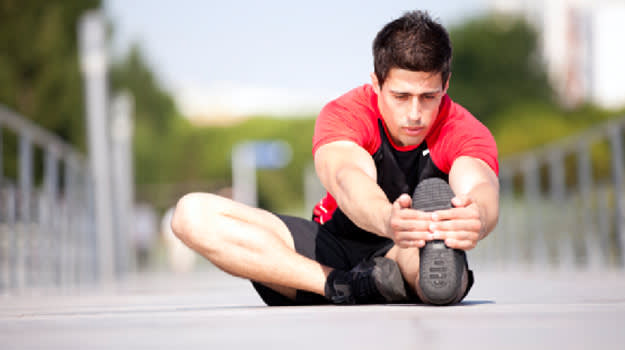 No. 4 – Warm Up!
This one should be obvious, but you never want to jump into any fitness routine without a proper warm-up first. Stretch, stretch, and stretch some more. Get the blood pumping with a few minutes on a cardio machine.  There are a number of ways to warm up, so there's just no excuse for skipping this step. Not only will it help to prevent shin splints, but it gets the entire body prepared for more strenuous and involved activity.<!--nextpage-->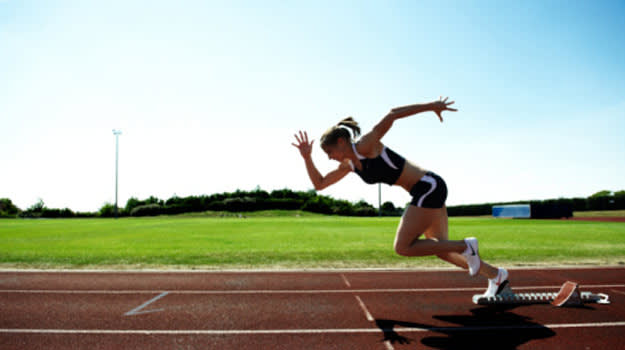 No. 5 – Slow and Steady
If you're new to running, you'll want to gradually ramp up your mileage as opposed to taking on too much too quickly. We get it, running is way more fun than you imagined and you feel healthier than ever. That's no reason to dive in to extreme mileage, which is a sure-fire way to end up with shin splints.
Instead, give your legs time to recover and adjust to their new routine. You may have heard of the "10% Rule", which suggests that runners only add ten percent to their mileage total each week. However, this has been debated.
Runner's World recently cited a study from the Journal of Strength and Conditioning Research which found that the 10-percent rule may be too conservative. In their study group, there were no injuries in runners who increased their mileage by an average of 22%. While it's hard to put an exact number on it, the easiest way to stay safe is to add intensity at a rate your body feels comfortable with.
RELATED: The 8 Best Sneakers for Runners with Flat Feet
RELATED: The 10 Best Basketball Sneakers for Players with Flat Feet