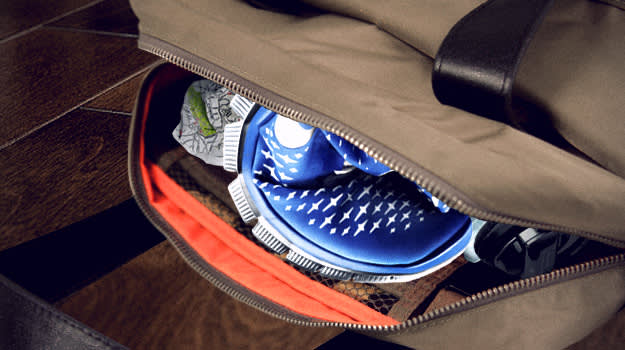 It's the busiest day of the year for traveling, which means your flight leaves in three hours and you have five minutes to pack before you sit in hours of traffic to the airport. Make it simple of yourself and pack an extra outfit and one of these performance kicks to keep you sane during this weekend of overeating, family, and football.
RELATED: 10 Awesome Football Cleats to Stunt in Your Turkey Game
RELATED: 10 Socially Acceptable Ways to Rock Reflective Gear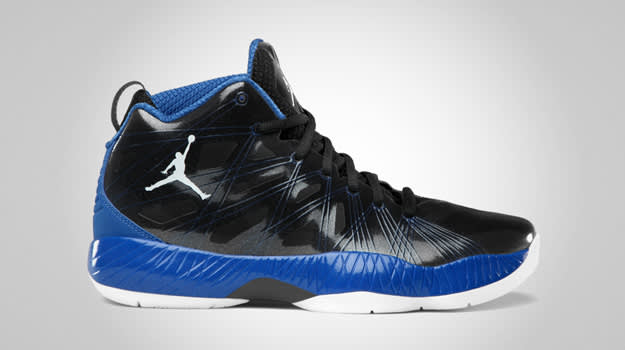 No. 10 – Air Jordan 2012 Lite
Key Feature: This basketball shoe is pretty sleek compared to other releases this year, and compared to the Super.Fly or the AeroFlight, the 2012 Lite doesn't take up as much space.
Why Pack: If you absolutely can't go home over the weekend without your hoop shoes, these Air Jordan's are probably the way to go as they are sleek and light, ready to pack.
$150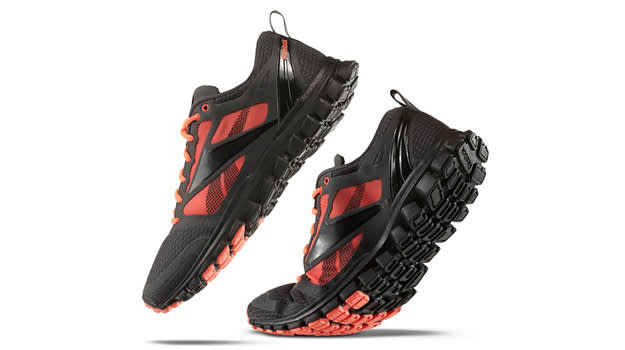 No. 9 – Reebok RealFlex Speed
Key Feature: Flexible yet supportive, the RealFlex Speed can take you through your cardio to the weight room and then out for some family football.
Why Pack: Flexible and lightweight, these are easy to stuff in your bag with a minute's notice.
<!--nextpage-->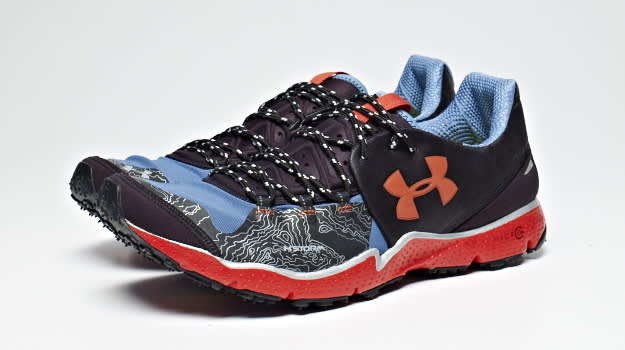 No. 8 – Under Armour UA Charge RC Storm Running Shoe
Key Feature: Under Armour seals the deal with a Micro G midsole for a confident heel-to-toe ride.
Why Pack: These are super easy to swish down to the midsole, so even though these running shoes aren't the most minimal option they are still easy to stowe.
$120<!--nextpage-->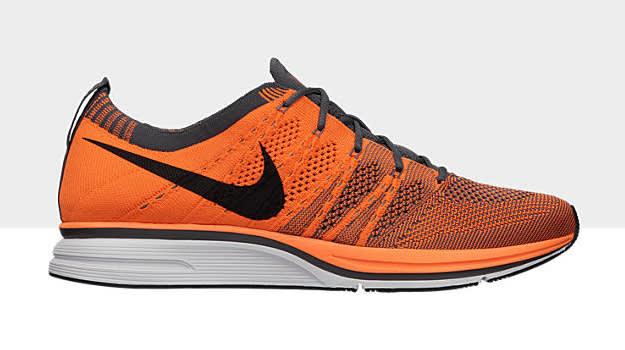 No. 7 – Nike Flyknit Trainer
Key Feature: The seamless knit upper is a revolutionary component to the Flyknits, so nice look you may be slow to wear them for your next run but do it anyways, that's what they were built to do.
Why Pack: They are super lightweight so they should be an easy carry on or won't add extra bulk to your 49.9 pound suitcase, plus, you'll blow grandma's mind with the knitted upper.
$150<!--nextpage-->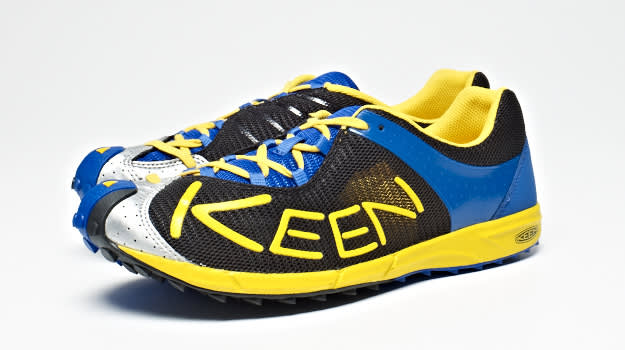 No. 6 – Keen A86 TR
Key Feature: Compression molded PU midsole plus multi-directional lugs equals comfortable.
Why Pack: The A86 is super comfortable, may we suggest this for your travels? From the plane to the gym, we suggest these for your entire weekend away.
$90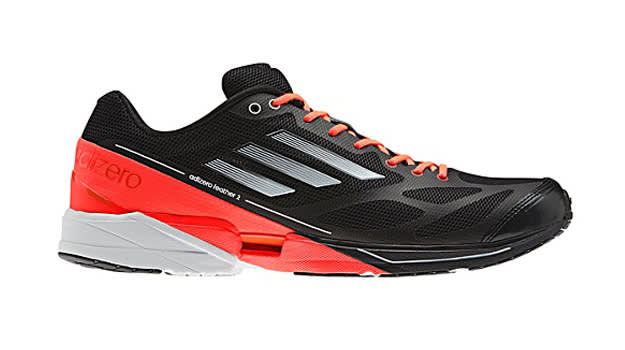 No. 5 – adidas Adizero Feather 2.0
Key Feature: We've raved about this sneaker and now it's all the more better that it's on sale.
Why Pack: Light as a feather (nudge, nudge) and looks pretty good after you leave the gym too.
$58<!--nextpage-->
No. 4 – Nike Free Run +3
Key Feature: Nike boasts that this kick has a glove-like fit, flexibility, and a seamless feel to accommodate runners, but at Sneaker Report we know the killer look made this shoe so popular. Being spotted on Kanye on the regular doesn't hurt either.
Why Pack: Can transition from the gym to the street, and if need be, you can curl them up into a ball in your suitcase for easy cargo.
$100<!--nextpage-->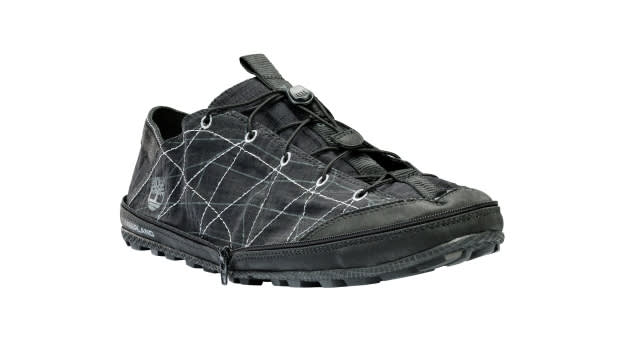 No. 3 – Timberland Radler Trail Camp
Key Feature: See that zipper around the outsole? This kicks zips itself up and creates a compact version of itself, so there's no excuse to throw in another set of kicks. While these fleece-lined camp shoes may not be your best option for the gym, they are great in any après situation so give yourself the extra option.
Why Pack: It would be silly not to, comfortable and compact with one zip.
<!--nextpage-->
<strong style="font-size: large;"></strong>
No. 2 – Asics GEL-Blur33 2.0
Key Feature: A mono-sock upper and a Solyte midsole is reason enough to pack these over a second pair of jeans. Trust us, they are worth the coveted carry-on space.
Why Pack: After all that turkey and family time, you'll need to decompress with a nice long run or some solitary time with a guest pass at your parent's gym. Take advantage of the time away and indulge with a pair of kicks that will deliver peak performance.
$100<!--nextpage-->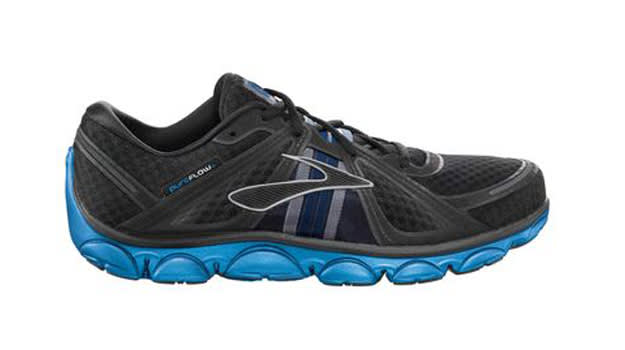 No. 1 – Brooks Running PureFlow
Key Feature: Supportive NavBand to keep lateral side supported with extra arch support, the PureFlow's are the ultimate natural ride.
Why Pack: The girl next door may be married with kids now, but you still can't help taking your best strides past her parent's house. These are the "really, I know what I'm doing here guys" sneakers you need to match your grown-up running persona.
RELATED: 10 Awesome Football Cleats to Stunt in Your Turkey Game
RELATED: 10 Socially Acceptable Ways to Rock Reflective Gear