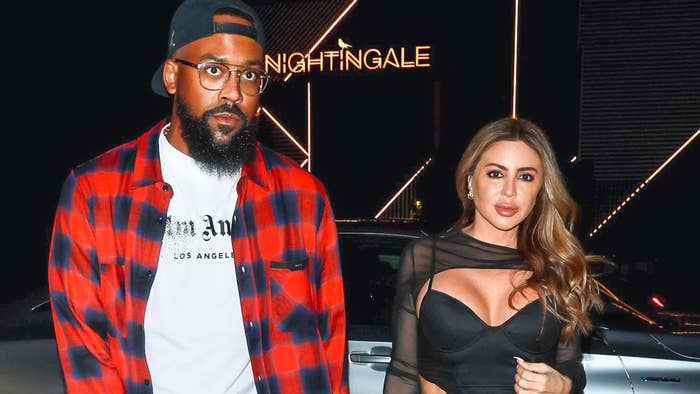 It looks like Larsa Pippen and Marcus Jordan are ready to say "I do."
TMZ caught up with the couple in Los Angeles on Wednesday to see if wedding plans are in the near future. "We're looking for a location," Jordan responded. When asked if they have a date, he said, "It's in the works."
According to the outlet, Pippen has been wearing a ring on her engagement finger, though it isn't known if it's her actual engagement ring or not.
Marcus' father, Michael Jordan, previously revealed he doesn't approve of their relationship. In July, MJ was asked by paparazzi if he's down with his 32-year-old son dating the 49-year-old Pippen, to which MJ said "No!"
Pippen was upset when she caught wind of MJ's comment, and said during an episode of her and Marcus' Separation Anxiety podcast, that MJ's remarks "embarrassed" and "traumatized" her.
However, Marcus thought his father's response was funny. Pippen disagreed. "You thought it was funny," Pippen told Jordan on the episode. "I didn't think it was funny. There is nothing funny about it.… I kinda felt like it went everywhere, and I was kind of embarrassed."
Larsa finalized her divorce from Scottie Pippen last year. The former couple shares four kids. Larsa and Marcus first sparked dating rumors in September 2022.