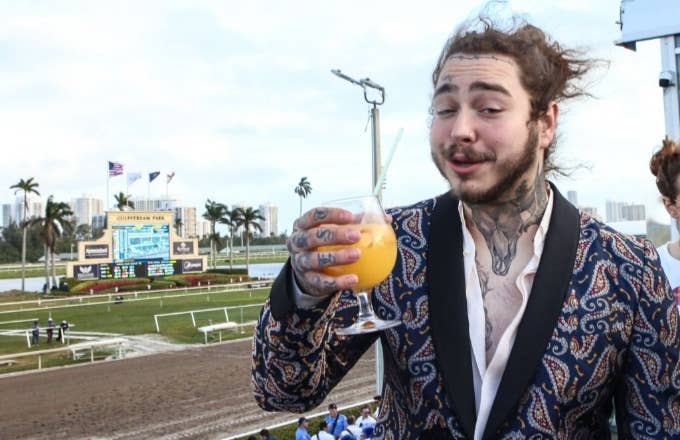 Fresh off moving a lot of Crocs, Post Malone has unveiled his latest capitalist venture.
Malone introduced fans to his customs Fugglers over the weekend. At some point Saturday evening, per Malone, the two Post-ified Fugglers pictured below "got weird" in undisclosed ways. Coincidentally, "fugglers" is also famously what I scream at myself in the mirror every night before hitting the bed for another round of dreamless sleep.
For those not up on their plush companion knowledge, Fugglers—available at Target—are formally described as "funny-ugly monsters" with a penchant for warming hearts. "They're hard-wired to wreak havoc, but their shriveled little hearts can hold a little love for you, their human," the website states.
Perhaps we'll see some Fugglers on the red carpet for next year's Grammy Awards ceremony, where Malone's Beerbongs & Bentleys is up for multiple potential honors including Album of the Year. Before we put this year in the ground, however, Malone is expected to give fans something new for the journey into 2019. As he informed fans via Twitter last week, we'll be getting a new song: