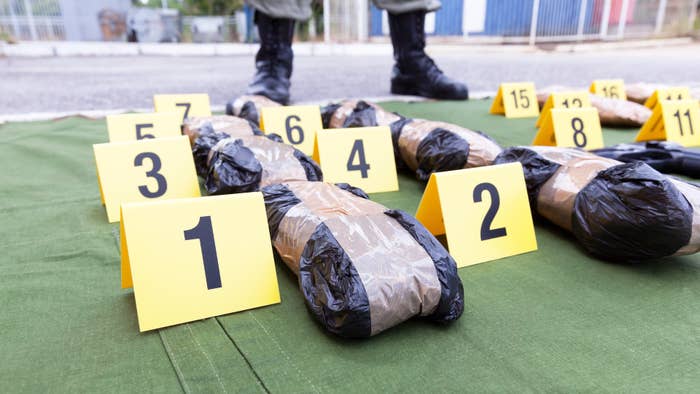 An astounding amount of cocaine was found floating in a far-flung area of the Pacific Ocean.
According to New Zealand police, authorities discovered 3.5 tons of the drug in the middle of the massive body of water—and that it was purposely left there by an international crime group, per NBC News. Police believe it was most likely en route to Australia.
That amount of cocaine is worth around 500 million New Zealand dollars, which equates to $316 million U.S. dollars. "We believe there was enough cocaine to service the Australian market for about one year, and this would be more than New Zealand would use in 30 years," New Zealand Police Commissioner Andrew Coster said.
A navy ship came upon the 81 bales of cocaine last week after the drugs had been left at a floating transit point. The ship brought the packs back to New Zealand, where authorities took a record of it and disposed of it.
Coster said that the floating drugs were discovered by customs and the military as part of Operation Hydros, which began in December and aims to keep track of dubious vessels. 
"We see perhaps this is just an indication that the transnational organized crime groups are testing the market in different ways, so as agencies, we need to collaborate," Bill Perry, the acting comptroller of the New Zealand Customs Service, said.
No arrests have been made in connection to the incident, which is New Zealand's biggest drug bust in history.