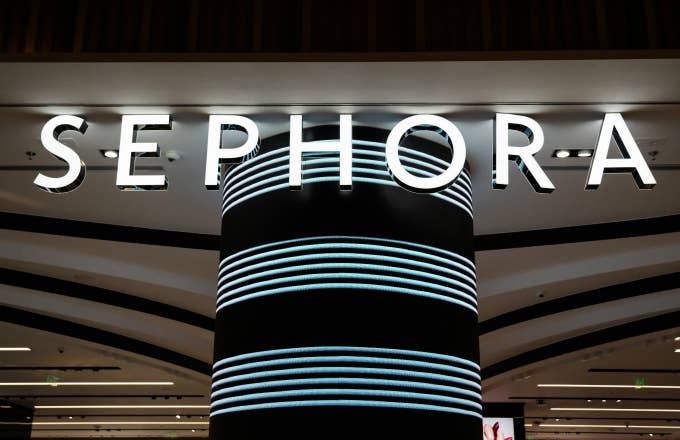 New York City makeup artist Christina Milano got more than she paid for in her latest package from Sephora.
Milano tells the New York Post that a straw and substance that appeared to be cocaine was included in her box of beauty supplies. The powder was hidden inside of a dollar bill that was folded and tucked into one of the package's sleeves. The substance seems to have belonged to one of the distribution center's employees as there was also a Sephora-branded retractable reel that had a woman's identification attached to it. 
Milano is sure the substance was cocaine because she's "seen it and I've been offered it in the past." The package containing drugs was shipped from Baltimore and traveled several state lines before reaching her home in New Jersey. As a result, Milano couldn't help but ponder the "what if's." "I could have gotten in trouble for this," she said. "What if there was a random check at the post office?"
She contacted Sephora and sent them pictures of the dollar bill as well as the name of the employee. A customer service representative told her that it is taking the necessary steps to investigate the problem and asked that she dispose of the items. The company then offered her $100 of online credit to make up for the near criminal mistake.
"It was kind of like, here's $100, like, you know, don't talk about it," Milano said. 
The Post discovered that the unnamed woman's last address was in Aberdeen, Maryland. When a reporter visited, the woman's sister said that she's "on the grid, off the grid. She's always changing her phone number." She also explained that her sister had a history of drug abuse.