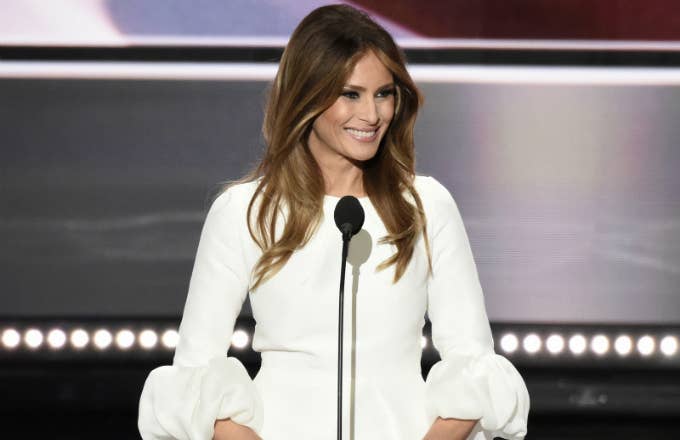 It wouldn't be politics in 2016 if Donald Trump wasn't up to highly questionable antics that are counter to some of the basic values of democracy. Trump cast his vote today alongside his wife, Melania, whose ballot he appeared to sneak a look at in a now viral photo.
The Donald had previously gone on about needing to "watch your polling booths" on election day, and given how this election has gone down, it's no surprise he took his own words quite literally. Now, Trump is being thoroughly dragged across Twitter for possibly trying to observe his wife's vote.
A photo also surfaced of Donald Trump's son, Eric, seeming to look over at his wife Lara's ballot. Eric also tweeted then deleted a photo of his completed ballot, an action that is illegal in New York state where the pair cast their ballots. 
Less than a day till this is all over, folks.