We have certainly seen our fair share of insane MMA knockouts over the years. But during a fight at Shamrock FC 285 in Missouri on Sunday, there was a knockout unlike any other that took place during a fight between Axel Cazares and Alan Vasquez.
During the first round of the fight, Vasquez set his sights on knocking Cazares out with a vicious right hand. Just one problem: at the same exact time, Cazares set his sights on knocking Vasquez out with a vicious right hand. And the result was both men winding up and throwing the same punch at the same time, which led to both Cazares and Vasquez taking part in an all-too-rare double knockout. Both men connected on their punches and knocked one another to the ground.
Cazares ended up getting the worst of it. While Vasquez was eventually able to make his way back to his feet, Cazares started stumbling around after he got up, which forced the referee to call the fight in Vasquez's favor. But we can't imagine this is the way Vasquez envisioned "winning" the match. After all, it's not often that you see a guy get knocked out and go on to be declared the winner of a fight.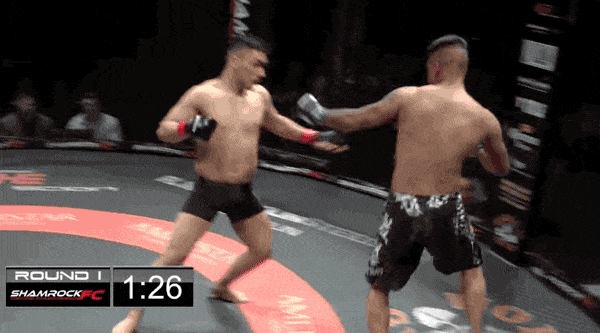 These two fighters probably couldn't recreate this epic moment again if they tried. Check out the clip above to see the double knockout take place.