Earlier today, former NFL player/current NFL Network analyst LaVar Arrington and his NFL AM co-hosts decided to dress up for Halloween. And Arrington chose to wear what he thought was the perfect costume by dressing up as J.J. Watt. His costume was inspired by this classic photo of Watt during a game against the Seahawks last season: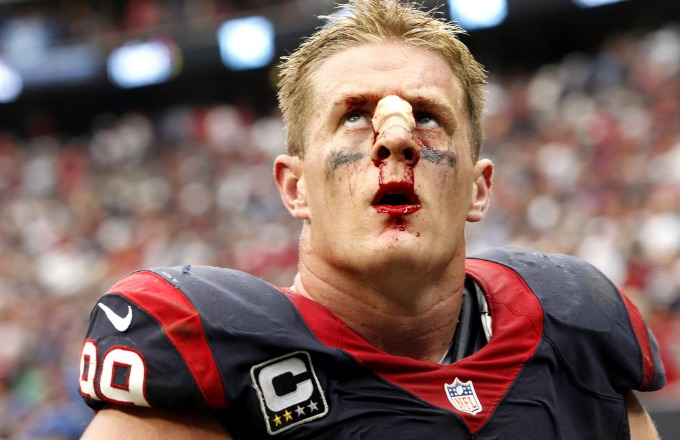 It's not the most original costume in the world. In fact, just last night, Watt retweeted this photo of someone else wearing the same exact costume this year:
But after Arrington showed off his costume on Twitter, he got a ton of negative feedback to it—and it had nothing to do with the fact that other people have worn the same costume in the past. Instead, there were some people who accused Arrington of using "whiteface" to create his look and who weren't shy about sending him tweets:
So a short time after revealing his costume, Arrington took to Twitter again to explain it—and to tell people to leave him alone:
SMH. Right about now, we're guessing Arrington wishes he had chosen a different costume just to get the Twitter trolls off his back.
What do you think about his costume?
[via @LaVarArrington]