Galatasaray is widely considered Turkey's most powerful and successful clubs as they have won 49 domestic trophies, including a record 19 Süper Lig titles, a record 15 Turkish Cupsand and a record 13 Turkish Super Cups. The club looks to expand on these records and their storied history this upcoming season, and Nike just hooked them up with a new kit to help them do so.
The new kits were designed and infused with Galatasaray's history and character as a modern club at the forefront. Traditionally draped in red for home games, Nike stuck to the script with the new kit but added some modern twists. The home kit comes in a red and yellow look with dynamic graphic, inspired by the kit worn by Metin Oktay, one of the club's most legendary players. The graphic was designed to invoke speed and movement to honor the lion, one of Galatasaray's many symbols.
Galatasaray away jersey for the upcoming season was inspired by the white kits the club wore in 2000, which was the most successful year the club had in both the Turkish league and international play. The jersey is a clean white, while Galatasaray's home colors are represented in the red double crew neck collar that's finished off with a yellow trim. Both jerseys feature a pennant tab inside the neck which says "Ilklerin Ve Enlerin Takimi" (The club of firsts and mosts) to celebrate Galatasaray's success in the Turkish League.
Let us know what you think of Galatasaray's new look, and keep an eye out for them as they should hit the Nike Store in the new few days.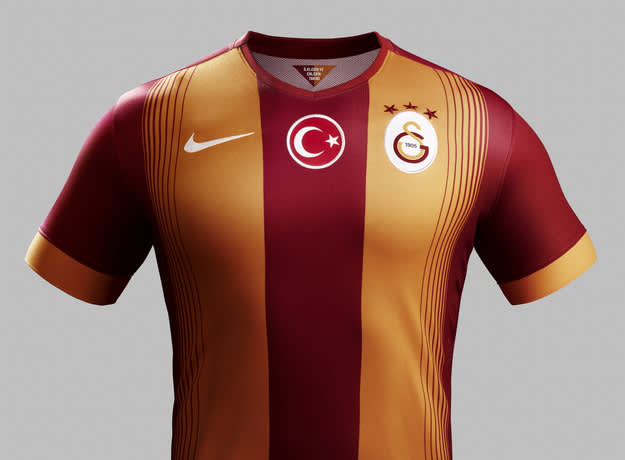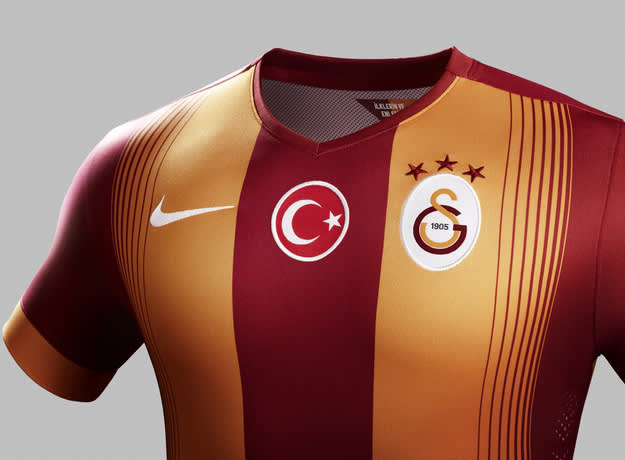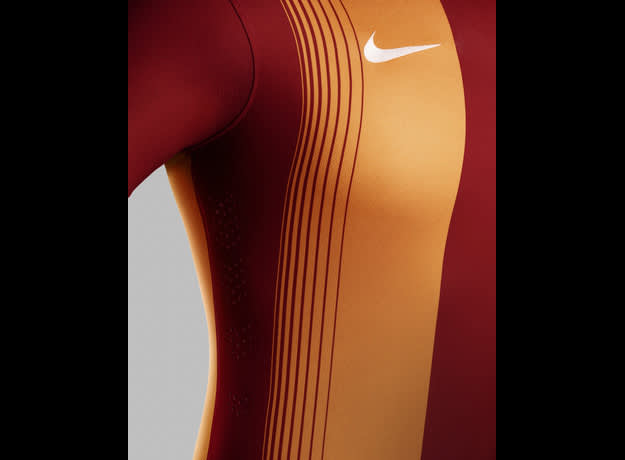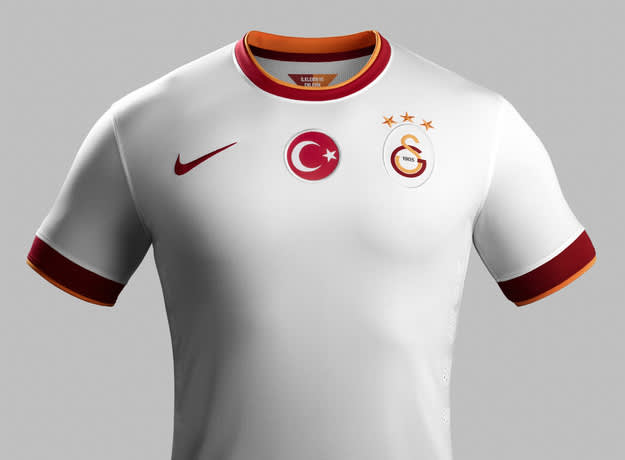 [Nike]
RELATED: Nike and Juventus Roll Out New Home and Away Kits for 2014-15
RELATED: Nike and Barcelona Debut Bright New Road Kits for 2014-15