A few weeks back, Keen previewed their latest footwear innovation, that was a modern approach to revolutionize sandals. Today that idea comes to life as Keen officially launched the Uneek sandal.
Using an innovative two cord construction, the Keen Uneek form fits to each persons foot for the most ideal fit. The cords free-moving, simple junctions that were designed to allow the upper to move and adapt to each individual foot. The sandals allows for proper stability and comfort, that open tow sandals and others on the market just don't offer. Keen added in a lightweight PU midsole, and high traction rubber outsole for added comfort and durabiliity that lasts through any terrain.
The Uneek sandal is available in both mens and womens sizes and colors at Keen Footwear.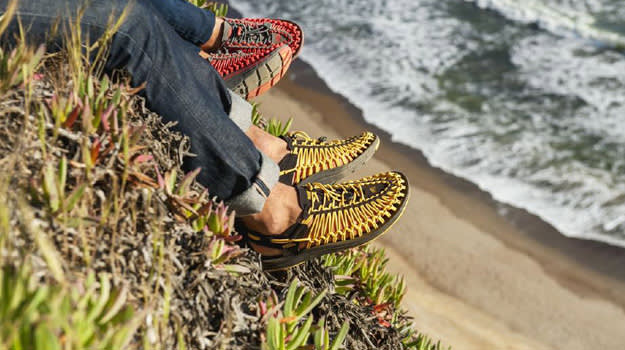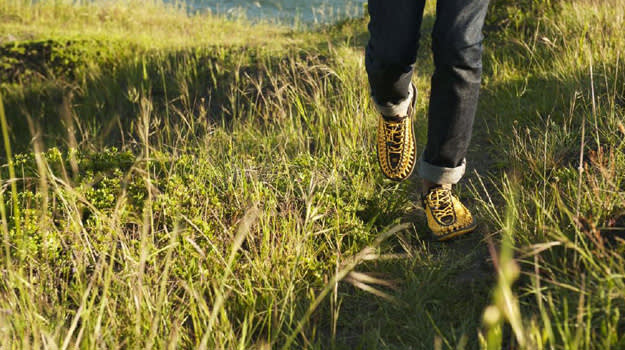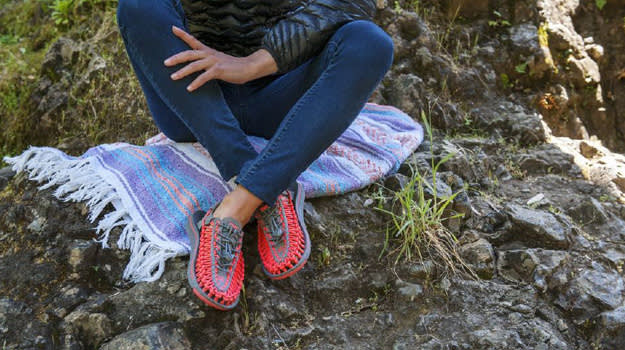 [Keen]
RELATED: Fast, Warm and Tough: The 10 Best Winterized Shoes For Outdoor Running
RELATED: How to Pick the Perfect Winter Running Shoe for You