Over the last few weeks there's been a large influx of Jordan PE's, often from some unlikely sources. Most recently we saw Keegan Bradley get some special golf shoes from Jordan, and last night, Juan Uribe busted out something special from the Jumpman.
Maybe he was feeling some type of way being in New York, but Uribe brought out his LA Dodger Air Jordan VI turf PE to lace up during warmups. The shoe features both flat leather and shiny leather together in Dodger blue along the upper, a red lace shroud, and is set atop a white turf styled midsole. This may be Jordan further expanding their footwear line into different mediums as the Air Jordan VI football cleat was recently released.
Let us know what you think of Uribe's PE, and if Jordan should keep rolling out your favorite silhoutettes as cleats or turf shoes @SneakerReport.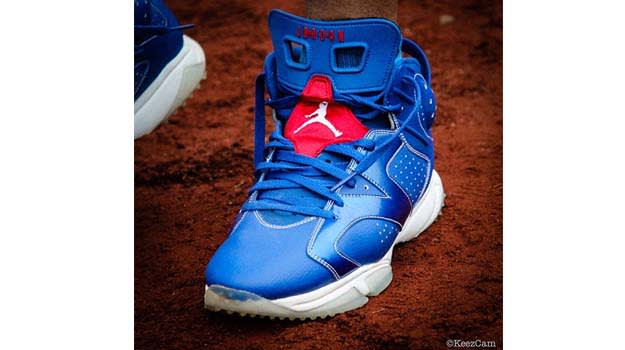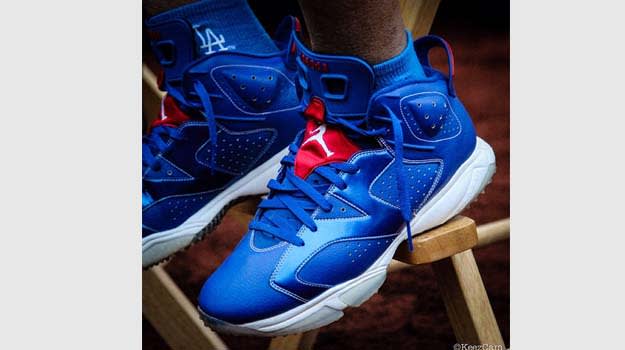 RELATED: The 50 Most Influential Sneaker Sponsorships in Sports History
RELATED: The Best Baseball Gear This Spring