The 40 Most Ratchet Media Take Out Headlines of February
Kanye West's GRANDFATHER Met Kim Kardashian . . . And Warned Kanye NOT TO MARRY HER . .. Said If Yeezy DOES MARRY HER . . . Grandpa AIN'T GOING TO THE WEDDING!!!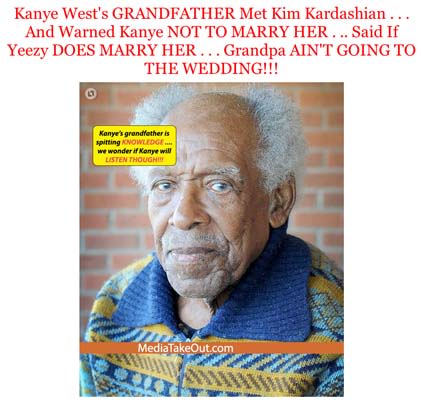 Date: February 25

Grandpa Yeezy does not approve.