Adult film star Mia Khalifa loves lacrosse. We know this because, a few months back, she posted a photo of her wearing a "Crabcakes & Lacrosse" pinnie on Twitter:
She also admitted that lacrosse bros are her weakness:
And now, it appears as though she's in the market for a bunch of lacrosse equipment.
She doesn't want to buy the equipment herself, though. Apparently, guys who are fans of Mia's, er, "work" routinely buy things for her after she puts them on her Amazon Wish List. So earlier today, she loaded her Wish List up:
And while it includes gift cards, some lingerie, and a pair of shoes, the majority of her list is made up of random lacrosse equipment. Like a stick bag: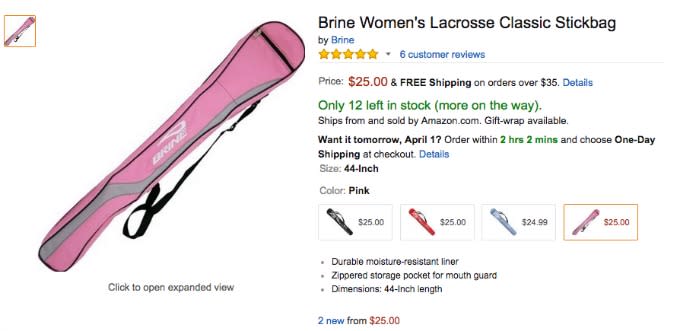 Lacrosse balls: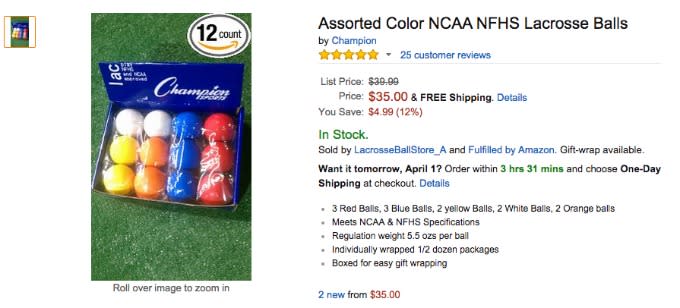 And even this gigantic tilting rebounder thing: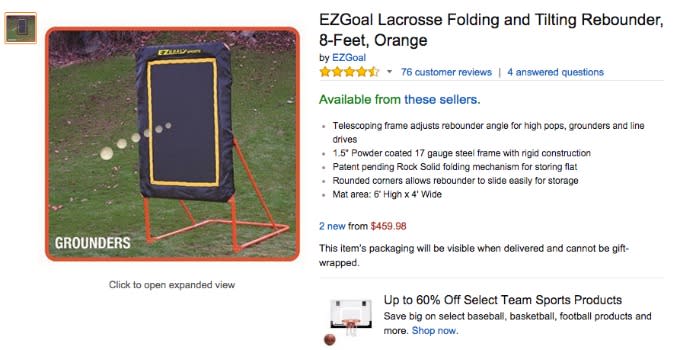 We're not really sure what to make of all this. Like, how many guys out there are buying stuff for girls that they don't actually know on Amazon?
¯\_(ツ)_/¯ ¯\_(ツ)_/¯ ¯\_(ツ)_/¯ ¯\_(ツ)_/¯ ¯\_(ツ)_/¯
Kudos to Mia, though, who says she does use her Amazon powers for good at times:
Now who wants to buy her this lacrosse head?
Send all complaints, compliments, and tips to sportstips@complex.com.
[via @MiaKhalifa]