SHAME ON YOU, NBA PLAYERS!
Over the years, you guys have had some pretty memorable haircuts. But no one—no one!—has come close to topping the haircut that Filipino basketball player Ogie Menor just got. Menor's skills on the court aren't really anything to write home about, as he only averages about six points, one rebound, and one assist per game. But the sweet lizard that he just got etched into his head more than makes up for it. And we'd watch this guy play all day just to see the lizard run around on the court.
Here's a bunch of different looks at Menor's 'cut: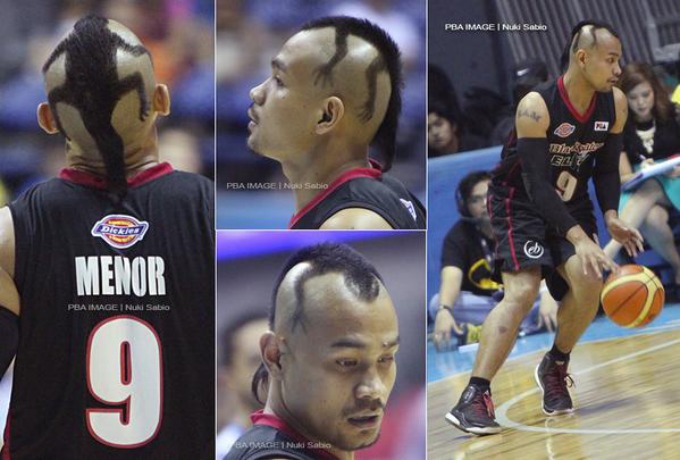 How incredible is that?
[via Barstool Sports]