Jordan Brand already shot down rumors of a supposed collaboration sneaker with RiFF RAFF. But that hasn't stopped the "Tip Toe Wing in My Jawwdinz" rapper from trying to pull off the greatest troll job of all-time.
RiFF RAFF recently took to social media to share an eBay auction link to—what else—his Air Jordan V sneakers. While he doesn't explicitly mention the sneaker being a collaboration with Jordan Brand and actually seems to ease up on all the outlandish claims he made when he first debuted the sneaker, he does mention that the Js are a one-of-one prototype.
Perhaps even more strange is that a bunch of people (or other trolls) are actually bidding on the sneakers. Currently, the size 12 Air Jordans are going for more than $15K with 153 bids. And mind you, the auction started off at $1.00.
If you have the money and want to tip toe in RiFF RAFF's Jawwdinz, you can check out the auction here.
UPDATE: The auction has now gone over $1M.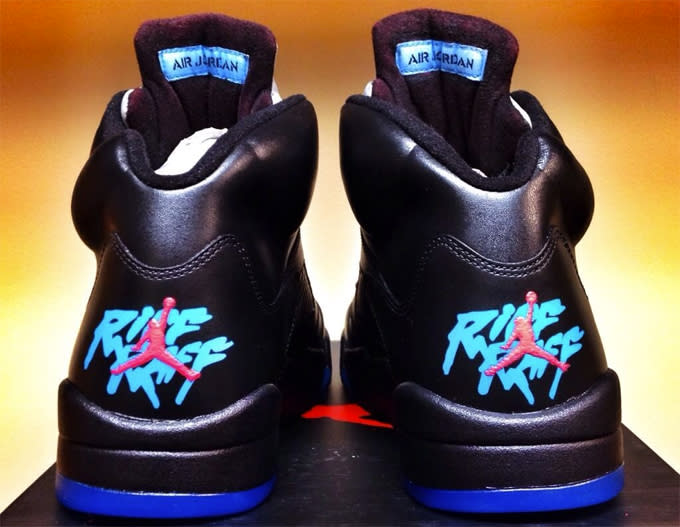 [via neoniconshoes]