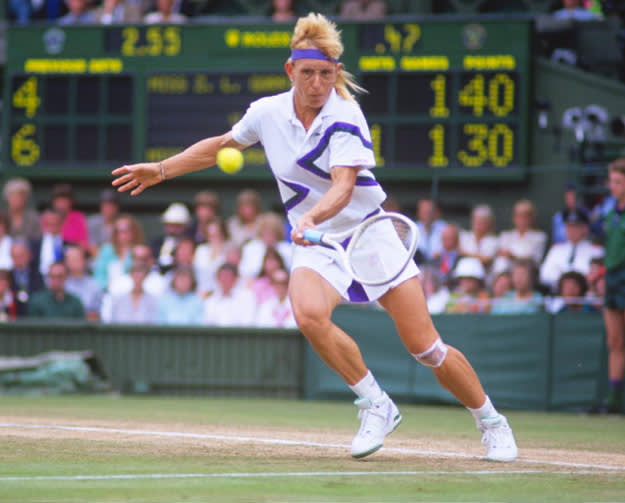 When you think of the word "rebel" mixed in with tennis, you're bound to think about Agassi's spot with Canon and his French Open wig and call it a day. Associate it with Wimbledon and you get a whole new crop of weirdos. What started with controversial hemlines and lacy knickers has evolved into a beast of it's own with tennis ball encrusted jackets, unitards, and more hues than the All England Tennis Club can handle.
Here are some of the craziest on-court getups in Wimbledon history, meet the rebels of the sport.
RELATED: The Best On-Court Getups in French Open History
RELATED: Wimbledon Whites: All the Shoes Spotted So Far <!--nextpage-->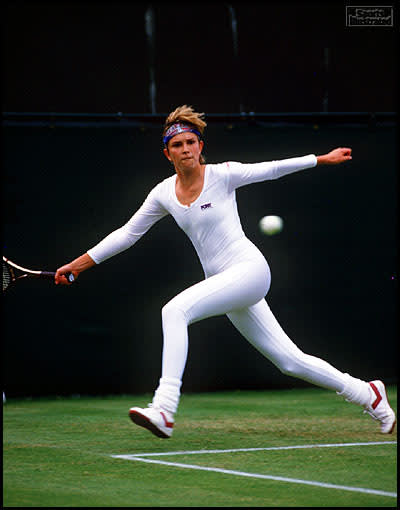 Anne White
Year: 1985
At the time of this infraction, White was sponsored by Pony, Sunbeam and Weightwatchers. What a better way to show off that athletic frame than in a head-to-toe white unitard? The next day officials requested she wear something a bit less distracting for her opponents.
According to an interview White did with Boast, she had to sew on her sponsor's patches the morning of the match.
"I did not think much of it until I looked over at the Umpire. He almost fell out of his chair!"<!--nextpage-->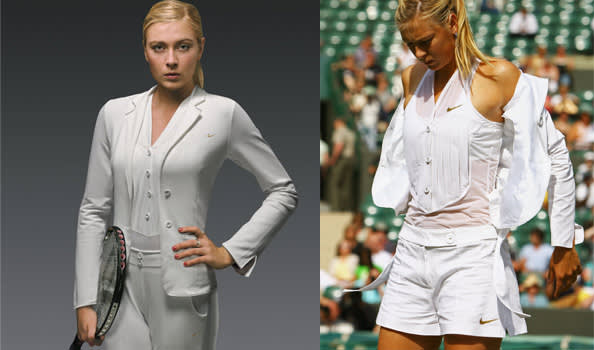 Maria Sharapova
Year: 2008
Said to reflect the "history of tailoring" in London, Sharapova paid tribute in a see-through tuxedo shirt and blazer for warming up.
"I've never worn shorts at a Grand Slam. I'm going to be debuting that. Call it menswear, obviously."
<!--nextpage-->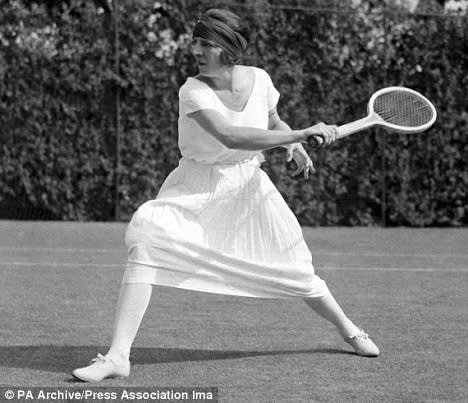 Suzanne Lenglen
Year: 1919
A knee-length dress, oh my! The first woman to play without a corset under her dress made waves, causing spectators to walk out due to the shocking display.
<!--nextpage-->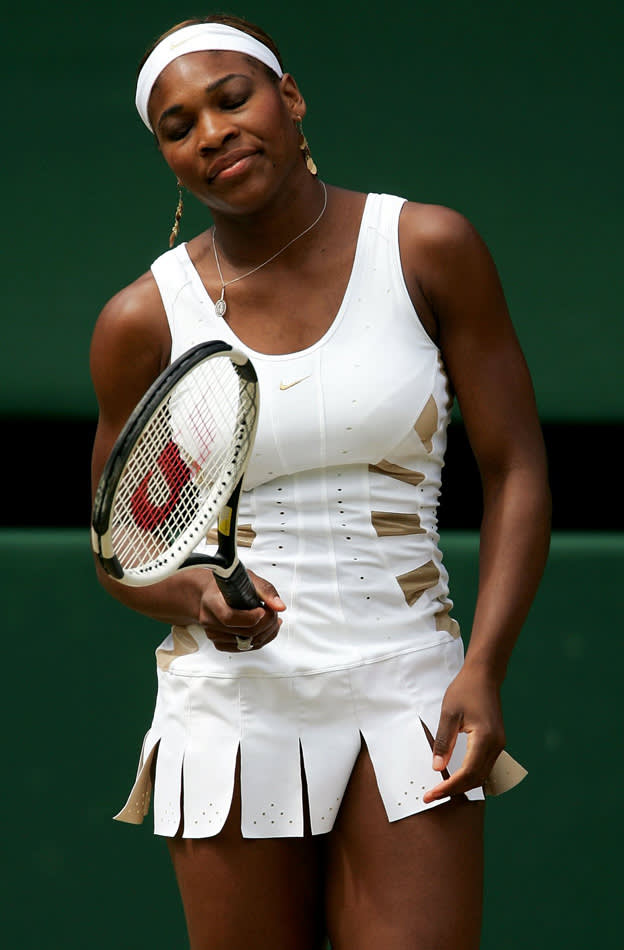 Serena Williams
Year: 2004
If there was ever a tennis gladiator, it's Serena.
<!--nextpage-->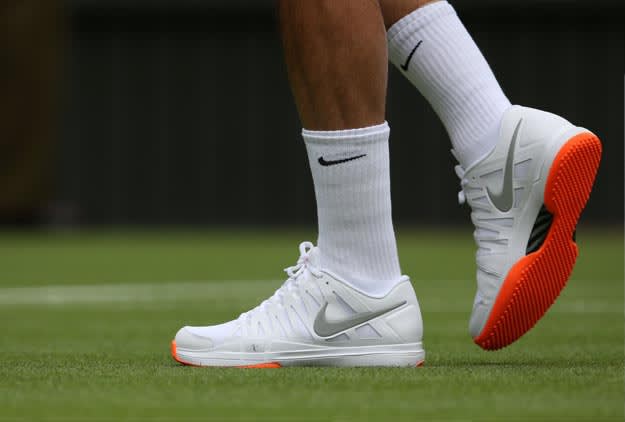 Rodger Federer
Year: 2013
Federer got slapped with a fine last year due to his red bottomed Nike Vapor 9s. Worth it? Definitely.
<!--nextpage-->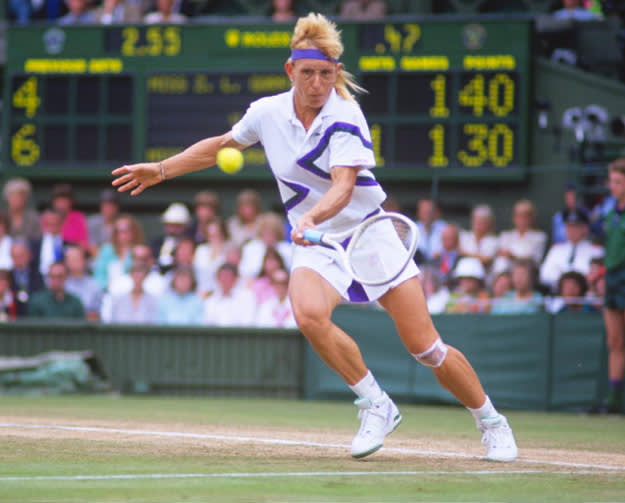 Martina Navratilova
Year: 1990
This look was pretty normal for 1990. Think on that for a moment and then get scared, real scared, about how we'll look in 25 years.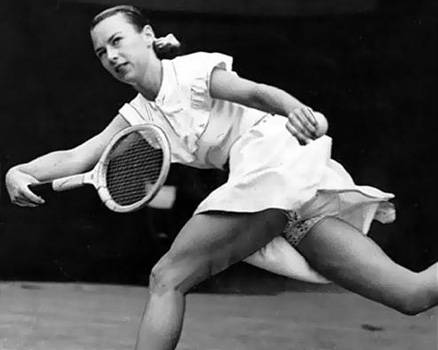 Gussy Moran
Year: 1949
Designer Ted Tinling created this dress for Gussy including lace-trimmed shorts when her request to wear colored clothing was turned down.
<!--nextpage-->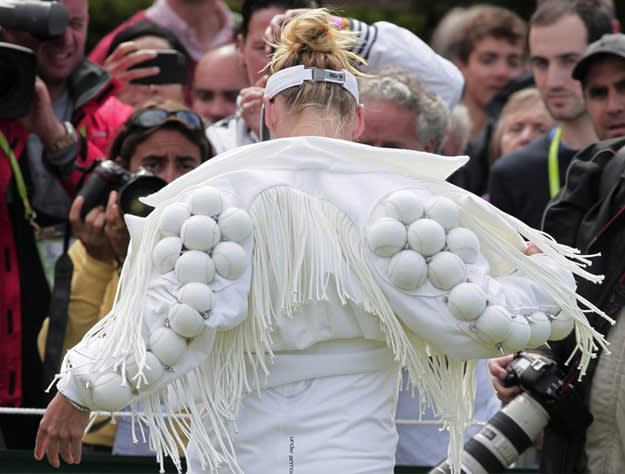 Bethanie Mattek-Sands
Year: 2011
According to a 2013 New York Times article, Mattek-Sands has since toned down her look.
"I haven't worn anything too crazy on court for a few years now. But other than that [Wimbledon tennis ball party dress], I feel like my racket has been doing a lot of the talking."
<!--nextpage-->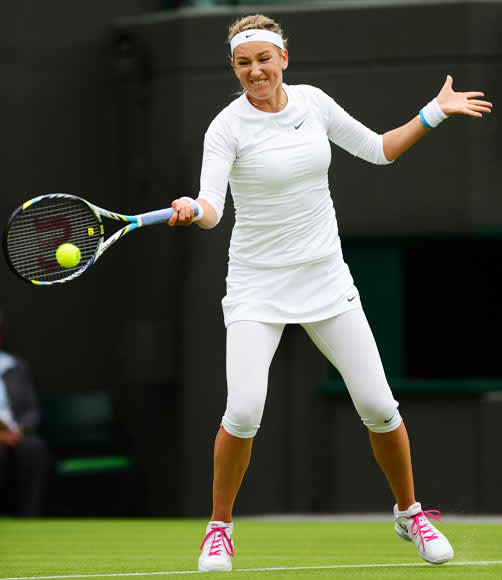 Victoria Azarenka
Year: 2013
Leggings in tennis can look pretty bad, but Azarenka has a knack of pushing the envelope.
<!--nextpage-->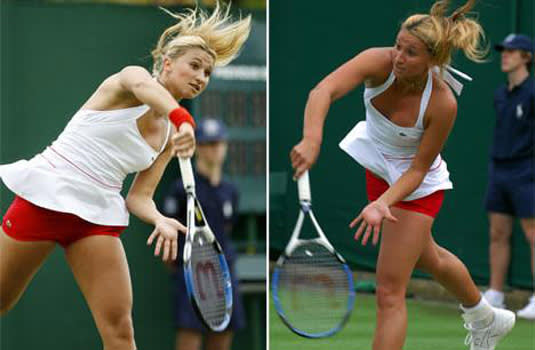 Tatiana Golovin
Year: 2007
White dress, check. Lacoste sponsor, check. White Asics even! Check. Those red knickers and wristband, though. The 19-year-old was allowed to wear these for the duration of the match as they did not go beneath her skirt.
<!--nextpage-->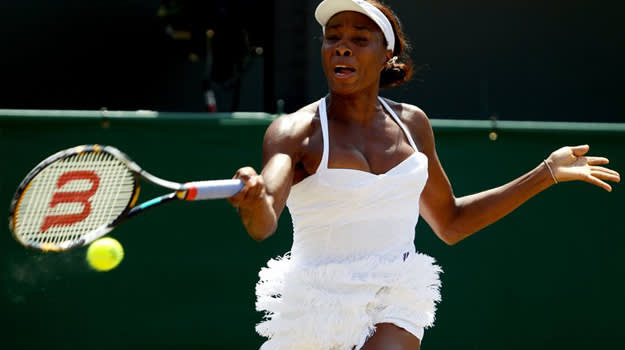 Venus Williams
Year: 2010
You gotta give it to Venus, she knows how to take fashion risks. But flapper was totally in that year, remember?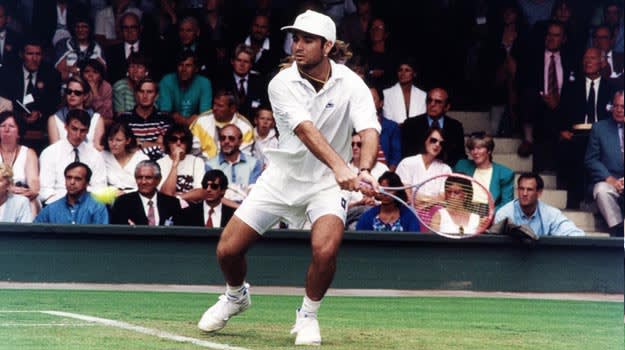 Andre Agassi
Year: 1991
Wimbledon officials undoubtably held their breath before the tennis rebel of the day, Andre Agassi, came out on court. They had nothing to worry about turns out, as Nike simply redid his then-famous getup in all white. Image is everything, right Agassi?
RELATED: The Best On-Court Getups in French Open History
RELATED: Wimbledon Whites: All the Shoes Spotted So Far