1.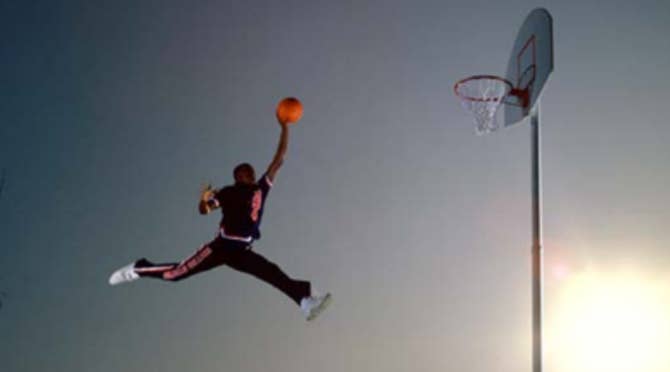 by Brendan Dunne
The federal lawsuit involving Nike and Jordan Brand's Jumpman logo continued last week with some particularly bizarre references in court.
In one of a handful of amusing back and forths reported by The Oregonian, U.S. District Judge Michael W. Mosman wondered if the pose in the image was protected under copyright law. This is relevant as the photographer of the image above, Jacobus Rentmeester, filed the legal complaint in response to the similarities between the silhouette of his original image of Michael Jordan and the one that would go on to become the Jumpman logo. The judge questioned Rentmeester's attorney Dean M. Harvey on whether things would be the same had someone recreated the photo using a different athlete.
 Harvey maintained that Rentmeester's original photograph was distinctive and features a pose that Michael Jordan would not have naturally made.
Nike attorney Dale M. Cendali contends that there are many differences between Rentmeester's original photograph and the one that Nike used for the Jumpman logo.
Read more on the Nike lawsuit over its infamous Jumpman logo via The Oregonian.