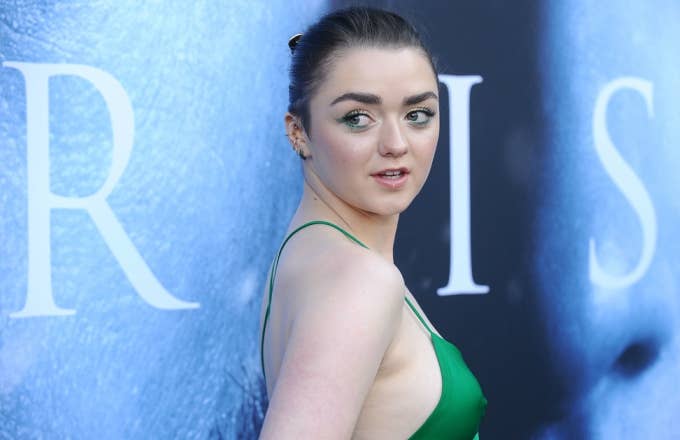 Most of the world is impatiently waiting for the return of HBO's Game of Thrones sometime in 2019, so any information about when exactly Season 8 might start airing is gold right now. But with scripts and entire episodes from last season having been leaked before they even aired, the show is being extra cautious about how information gets out.
Earlier this week, Complex reported on a recent interview with young Thrones star Maisie Williams and some info she may have let slip. While speaking with Metro, Williams was asked about how long GOT Season 8 shooting had been taking place, and she responded by saying they had wrapped up production in December and planned to air the season premiere in April.
But it sounds like there was some confusion as far as when that interview was actually from. On Monday night, Williams tweeted about how the interview that was circulating on social media was from years prior, and she said the quote about the season 8 premiere date being in April was "completely false."
HBO has not yet announced an official release date for the eighth and final season of the popular Game of Thrones series, but April initially sounded realistic considering nearly every past season of the show so far has premiered in late March or April, save for season 7 which saw a July premiere last summer. For now, fans are just going to have to wait a little longer to find out when Winter Is Coming.