It's the first weekend of October, meaning that you are going to see a lot of pink this Sunday.
Over the next month, NFL players will don pink arm bands, towels and cleats to raise awareness for breast cancer. Dallas wide receiver Dez Bryant took to Instagram to showcase his pink Air Jordan VI cleats for the month of October. Bryant has been one of a handful of players to wear the Air Jordan VI cleats on the field this season. Other players who have been seen playing in the VI's include Michael Crabtree, Hakeem Nicks and Dwight Freeney, which means they are probably a good bet to wear the pink Jordans too.
Check out Dez Bryant's pink Air Jordan VI cleats below and keep it with Sneaker Report as more NFL players roll out the pink gear.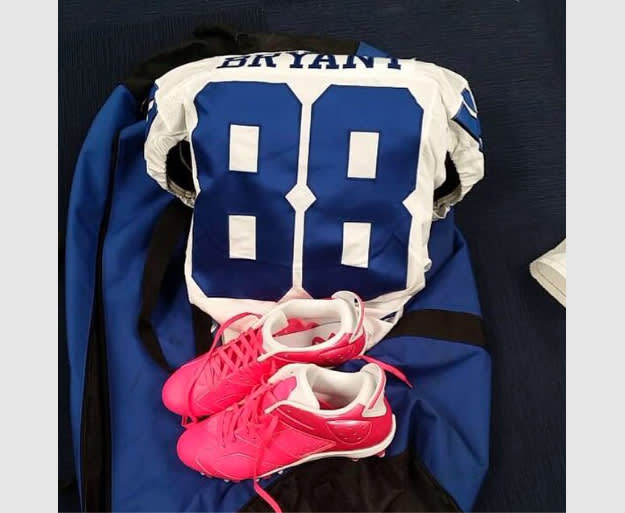 RELATED: The Best Jordan Brand PE Shoes in Sports Other Than Basketball
RELATED: ICYMI: Dwight Freeney Won the Award For Best Cleats of NFL's Week 1