Written by Evan Carlson (@Evanhjalmar)
When you think about an adidas skate shoe, you might imagine a lightweight minimalist silhouette that's super-responsive. Let's see if you're right.
Out of the box the adidas ZX Vulcs is a clear tribute to the '80s ZX 500 running shoe, featuring the signature trio of serrated stripes on a light grey mesh mid silhouette. The heavy suede toe is similar to what you'll find on the Busenitz, Lucas, or Silas, but the ZX Vulc as a whole looks more technical than anything else in the adidas skate line.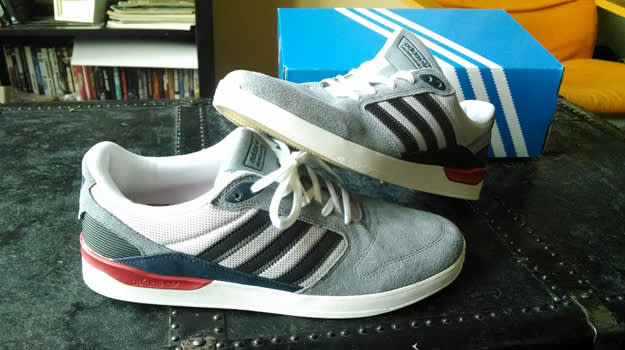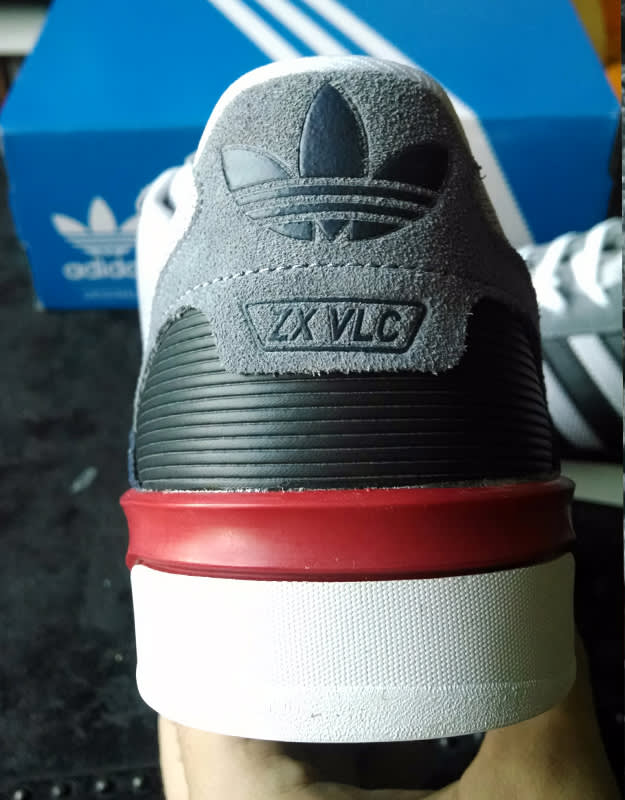 If you've been skating any of the soccer-inspired silos like Busenitz or Nike FC Gato, you'll immediately notice how spacious this model feels thanks to a wider fit in the toe box. The looser fitting toes starkly contrast the snug fit around the ankle and heel.
I pushed around for three sessions in the ZX Vulc before feeling like the shoe was breaking in. I was impressed by how the wear on these, it seemed that the thicker suede stayed uniform with the only noticeable wear happening in the ripped stitching on the toe and abrasion below the stripes. With a thicker sole, responsiveness and control is always a concern but out of the box they provided consistent and solid control. The highlight for me was the padded ankle and reinforced heel cup that keeps the foot steady, creates a solid fit and best of all, allows you to push and flick throughout a session without lacing up super tight.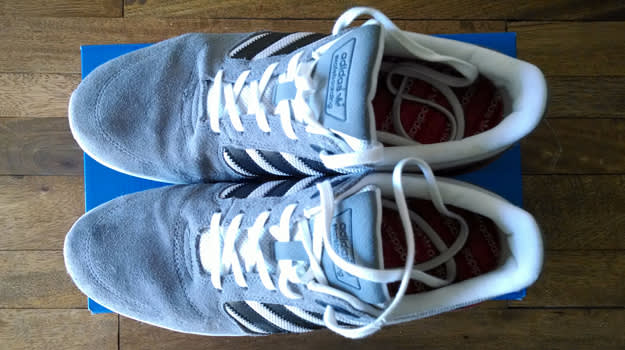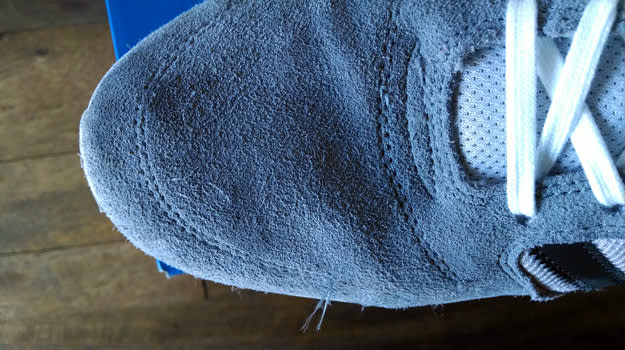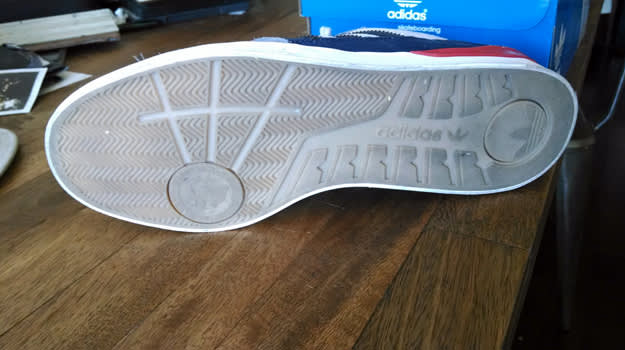 In a time when companies are producing more minimalist, low profile shoes, it's refreshing to see the creation of a hyper-technical, runner-influenced skate shoe like the ZX Vulc. This is not your standard skate silhouette but if you want comfort, control, and durability, give the ZX Vulc a push around the block.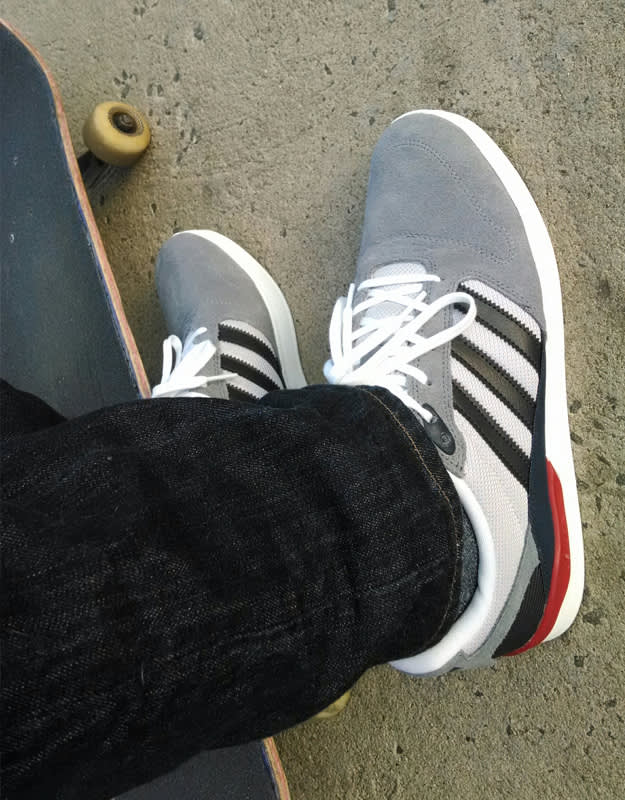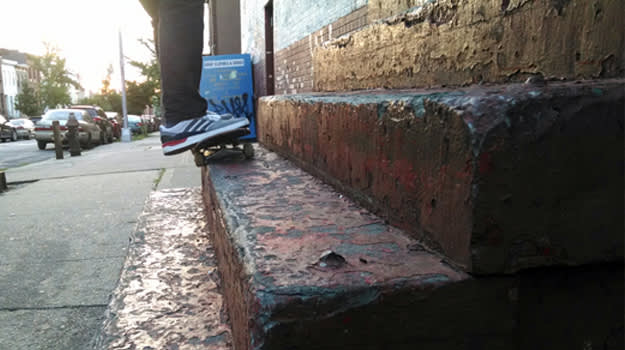 Total skate time: 4 hours
$70
RELATED: adidas Skateboarding Present the ZX Vulc
RELATED: The 10 Best Non-Skate Shoes to Skate In