The World Cup wraps up this weekend, but that doesn't mean soccer ends by any stretch of the imagination. Nike's been hard at work debuting new kits for the upcoming season, and the latest we get a look at is for perennial La Liga force, Athletic Club de Bilbao.
The home kit features a classic design and the traditional Athletic Club de Bilbao red and white stripes. The jersey now boasts a thinner stripe with an innovative tonal chevron subtly placed in the background. The shirt comes with a black collar with white trim, and the flag of Basque country is proudly displayed inside the neck tab.
The away kit acts as a proud symbol of Basque national pride as it features the traditional colors of their flag. The jersey captures the unique spirit of the club with a green base color, red shoulder panels and white cuffs with a red trim. The shirt comes in a V-neck cut that also features the flag of Basque country inside the neck tab.
The Athletic Club de Bilbao home and away kits will be available in stores July 12, and online at the Nike Store July 17.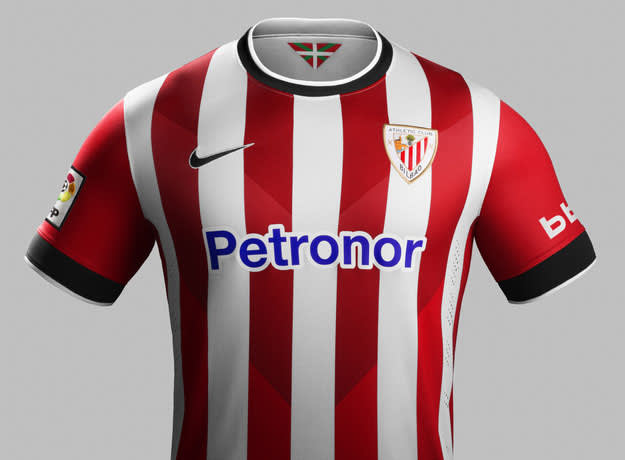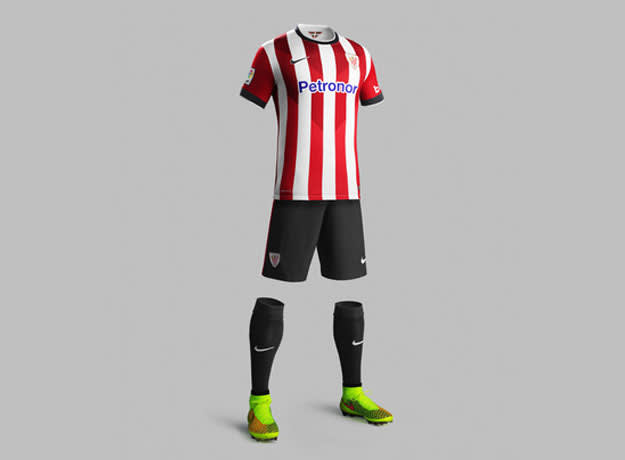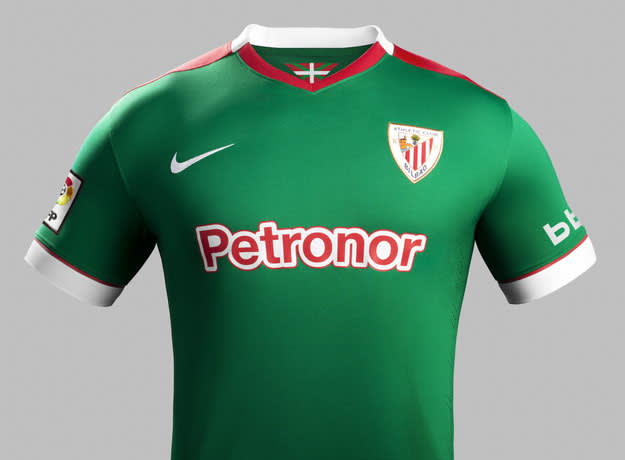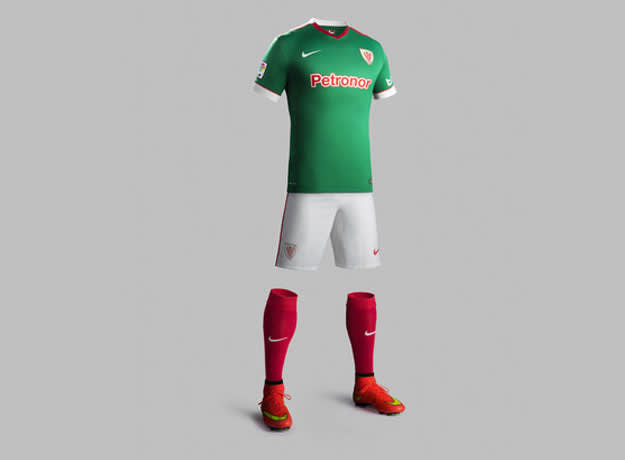 [Nike]
RELATED: Nike Unveils New Home and Away Kits for Eintracht Frankfurt
RELATED: Nike Debuts Spring/Summer 2014 Video Lookbook For F.C. Real Bristol