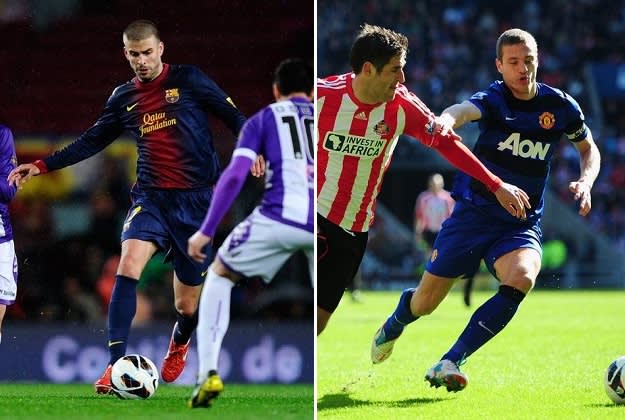 When we watch soccer games, the one thing we all usually want to see is goals. But in order to score goals, you need to get past a strategically positioned set of players - or defenders. But as easy as that might seem at times, defenders usually don't offer up easy goals and they normally defend like their lives depend on it. This involves being physical, reading the game and tackling extremely hard when needed.
As a result, the right footwear is vital. Protection, stability and some sort of technology to help ping long balls are usually the criteria that defenders look for in a new boot. Here, we take a look at what the current 10 Best Defenders are Wearing and Why, in order to see if there is a trend in footwear choice.
Bryan Byrne is the founder of 
RELATED: What the 10 Best Attacking Midfielders Wear and Why
RELATED: What the 25 Best Soccer Players Wear and Why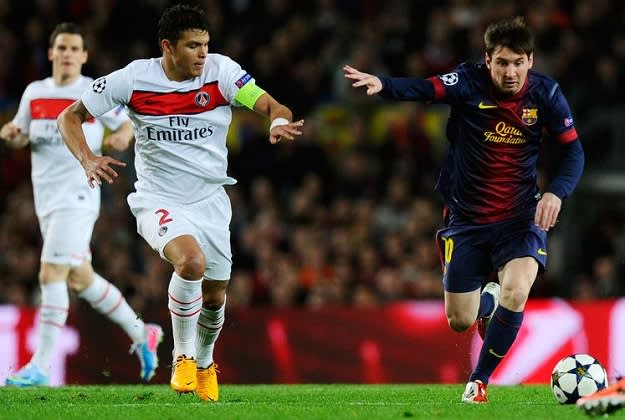 No. 10 - Thiago Silva x Nike CTR360 Maestri III
AC Milan & Brazil
What makes Thiago so unique on this list is his ability to play in more positions than just defensive. The guy is extremely comfortable on the ball and his ability to find a pass is extremely impressive, just as impressive as some of the top midfielders in the game at times.
When it comes to boots, Thiago is wearing the Nike CTR360 Maestri III. This seems to be a common choice for defenders who like to get forward, even though the CTR360 range has been advertised as an attacking styled boot by the folks at Nike. Either way, they seem to suit his fluid style and match his requirements when a key pass completion is needed.
No. 9 - Branislav Ivanovic x Nike CTR360 Maestri III 
Chelsea and Serbia
Ivanovic is a defender who has the flexibility to play anywhere across the backline and play the role extra convincingly. His ability to tackle is top notch and his goal scoring ability in the air is probably unmatched in the current game (for defenders anyway!)
On his feet, Ivanovic has been wearing the Nike CTR360 Maestri IV. Although they are built to be a playmakers boot, the CTR360 suits Ivanovic style. When he plays right back, in particular, he loves to get forward and he is not afraid to swing a cross into the box.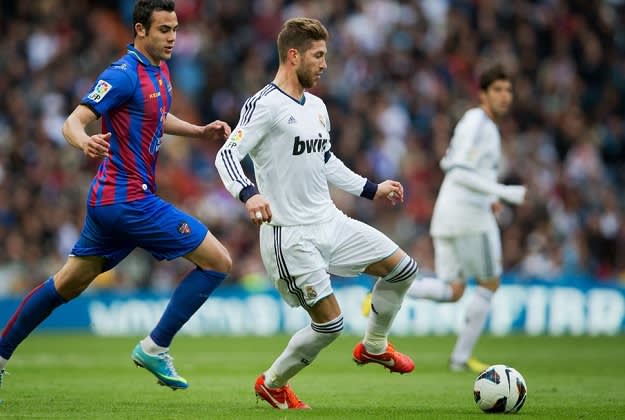 No. 8 - Sergio Ramos x Nike Tiempo IV 
Real Madrid and Spain
Another Spanish centerback who sports the Tiempo range is Sergio Ramos. Other than the fact that he anchors the Real Madrid backline, there are a lot of similarities between him and #5 on the list, Gerard Pique. The only real difference is that Ramos really isn't afraid to make a rash tackle or take a yellow card just for the sake of it!
Again, the Tiempo range is all about comfort and durability. Unlike other boots on the Nike boots on the market, there is not a "lightweight" movement with this boot. With the cross stitching across the forefoot, you get a little extra protection making these a pretty decent option for defenders.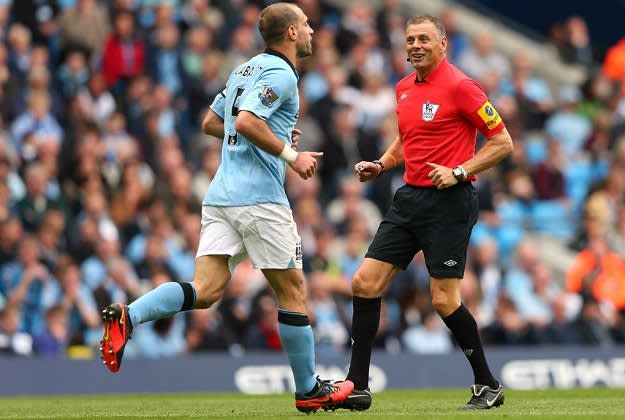 No. 7 - Pablo Zabaleta x Nike T90 Laser IV
Manchester City and Argentina
There are two things that Pablo Zabaleta likes to do – tackle really hard, and break forward when possible. The guy gets in some excellent goal scoring positions and has really been a revelation playing right back for Man City over the past 12 months.
Hos boot of choice suits exactly what he is all about. Zabaleta has worn the Nike T90 Laser IV over the past year and they seem to have worked out very well for him. The Laser is a well-built boot with a large element in place across the strike zone, making them ideal for striking shots and also for protecting when flying in on rash tackle.
With the introduction of the Hypervenom, it seems like Zabaleta has decided to test out some new ranges. In recent weeks, he has been sporting the Nike CTR360 Maestri IV.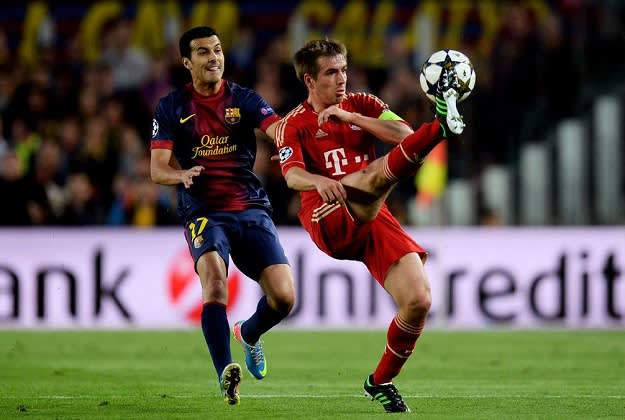 No. 6 - Philipp Lahm x adidas adiPure 11Pro
Bayern Munich and Germany
What a fantastic season Bayern Munich's leader and captain is coming off! At 5'7", the full-back is definitely not the tallest defender on the list, but that doesn't seem to make a difference for a player who has the ability to minutely time his every tackle.
Lahm was a key figure in Adidas advertising prior to the Champions League final, as he is their primary endorses of the adiPure 11Pro. Built on the ideals of consistency, these boots seem to be the right choice for Lahm. Not only is he getting to wear a German brand on his feet, but he is also getting a simple boot that matches the needs of a full-back who likes to just get the job done in the most economically efficient way possible!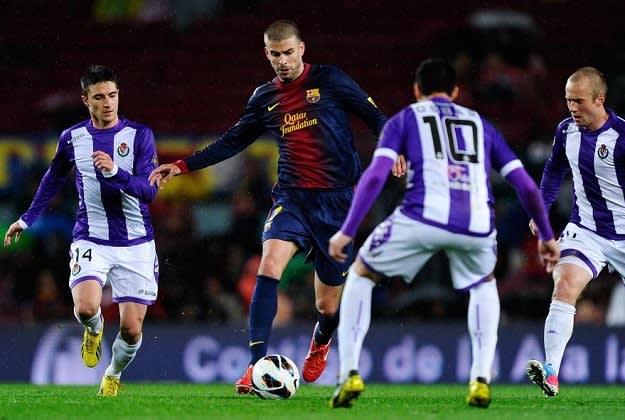 No. 5 - Gerard Pique x Nike Tiempo IV
Barcelona and Spain
Pique has been such a consistent performer for both Barcelona and Spain over the past few years and as a result he has played in pretty much every big game you could imagine playing in! His ability to read the game is what sets him apart from most other center backs.
His boot choice has also been consistent over the past few years and he is one of the primary players used by Nike to advertise the Tiempo IV. The Tiempo is seen to be the more traditional and classic boot in Nike's arsenal, and it doesn't really feature a great deal of technology. Instead, it excels in comfort and durability.

No. 4 - Giorgio Chiellini x Puma PowerCat 1.12 
Juventus and Italy
Chellini is the current bread of defender to take the rugged style of Italian defending into the latest generation. He is clean in the air, can move the ball on the ground and has the ability to get stuck in on a tackle.
On his feet, Chellini has a boot to match his style in the Puma PowerCat 1.12. There is an air of durability and quality about the PowerCat and they provide a great base for the requirements of the Italian defender. The upper is well built and the area around the strike zone provides some added protection when tackling.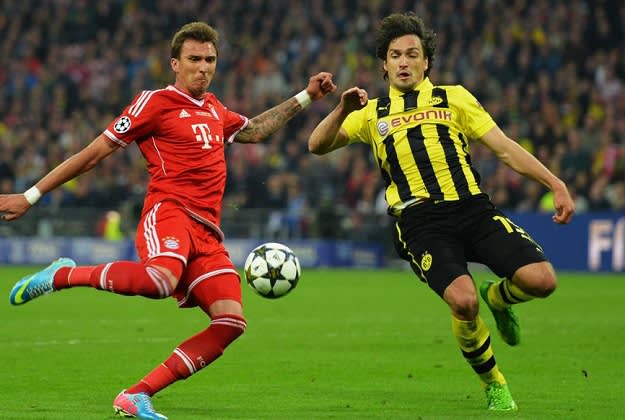 No. 3 - Mats Hummels x adidas Predator LZ 
Borussia Dortmund and Germany
Hummels is without a doubt one of the hottest defensive prospects in world football right now. This past season, he played a huge role in Borussia Dortmund's highly impressive season, although they did finish up as runners-up in league and European play.
One of the most ideal boots for any defender to wear right now is the Adidas Predator LZ, and Hummels has been one of the players to debut the boots second coming of the range. What makes the Predator LZ so ideal is the multi-purpose lethal Zones, with all 5 serving different purposes. For a defender, that proves especially useful in tight spots with attacking players closing in on you. Plus the new lightweight nature of the boot is a bonus!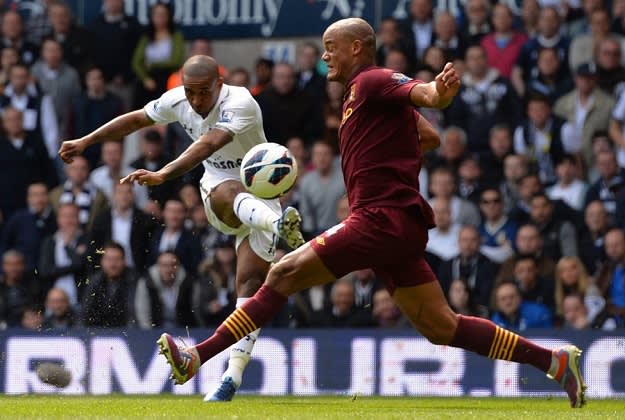 No. 2 - Vincent Kompany x Warrior Skreamer
Manchester City and Belgium
Leading the recent revolution of Belgian talent is Man City center back Vincent Kompany and he definitely deserves a top 5 spot on our list. On top of that, he has also taken on an ambassador role with one of the latest footwear brands to hit the market – Warrior Sports. In reality, it is a fantastic pick-up by Warrior, who has really signaled its intent with his signature.
His boot of choice is the Skreamer S-Lite. This boot has quickly risen in popularity thanks to the Warrior Sports "What Lies Within" advertising campaign plus the impressive specs of the boot itself. They are designed with the purpose of mimicking its name – the "Skreamer". From first look, they give the impression of being an all-out Power boot, yet at 7.4oz they easily fall into the Lightweight category. Everything about the boot is perfect for a defensive player with the bonus of being light.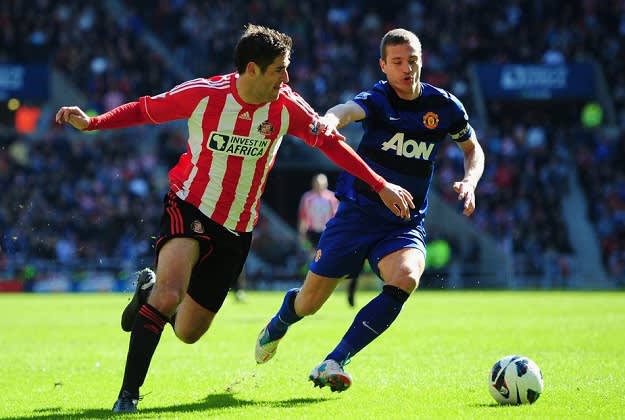 No. 1 - Nemanja Vidic x Puma PowerCat 1.12
Serbia and Manchester United
Even with the injuries he has suffered over the past 12 months, Vidic is regarded to be one of the top defenders in the world. If he can stay fit next season, he will surely highlight the fact that we got this call right, naming him at the top.
Vidic has been a worn Puma boots consistently over the past few years, although he did do some chopping and changing during this past season. On release, he sported the new 2013 version of the Puma King, but it is the PowerCat that he keeps going back to. Built with added durability and a little extra padding, the PowerCat definitely proves more suitable for his no –nonsense, hard hitting style of play.