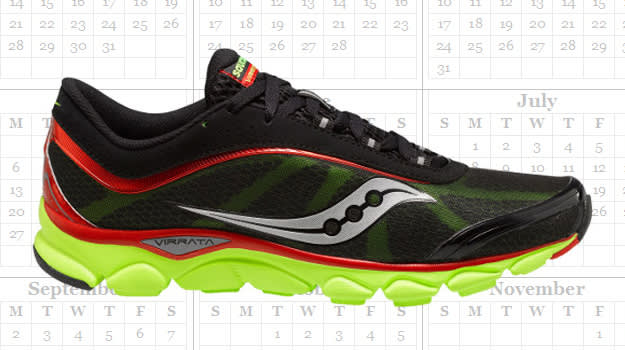 The year has barely reached the halfway mark and runners have already seen so many interesting, great running shoes. Technologies that were developed for last year's Olympics have been applied to many consumer shoes and all the major brands are releasing shoes that are lighter, faster and more comfortable than they were just one year ago.
The minimalist market has started to decline, but its impact on the industry is still strong. Runners started to question shoe design dogmas that were taken from granted and demanded running shoes that would protect them, but still promote more natural strides. A good thing, as running shoes are very personal. One runner might love a shoe that another one hates, and they can both be right. Some shoes, though, seem to gather more consensus than others. These are The 10 best Running Shoes of 2013 (So Far).
Ruggero Loda is the owner / publisher of Running Shoes Guru, the web's largest running shoe review website comprised by a team of approximately 10 runners reviewing 100+ running shoes a year. Stay in touch with Running Shoes Guru by checking them out on Facebook and Google+.
RELATED: 25 Performance Sneakers in Hypebeast Colorways
RELATED: The 100 Best Running Sneakers of All Time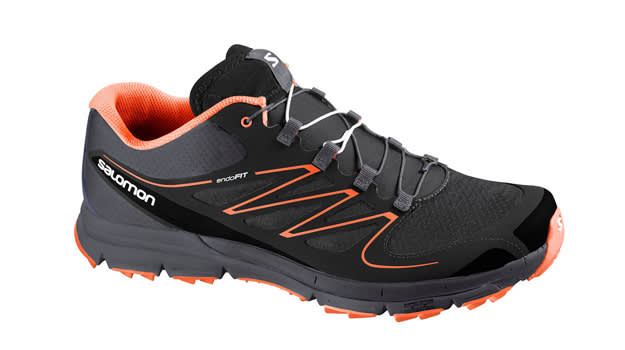 No. 10 - Salomon Sense Mantra Trail Shoe
Salomon makes gorgeous trail shoes and this Sense Mantra is no exception. Attention to aesthetics aside, the Mantra excels thanks to innovations that are rare in a $120 state of the art trail shoe. A quick-lace system made of Kevlar fiber - that never comes undone - is only one of many technologies included in the Mantra. Perfect for minimalist trail runners looking for an ultra-distance shoe or more traditional runners looking for a fast trail shoe for races or tempo workouts.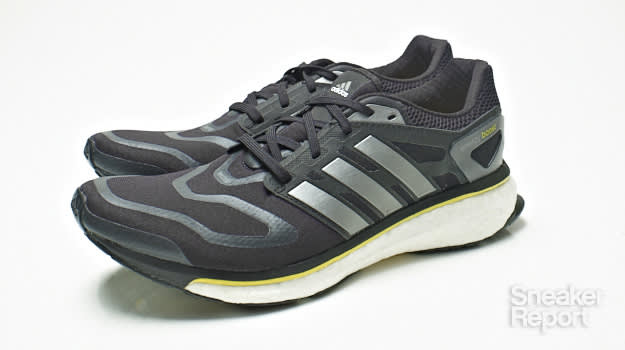 No. 9 - adidas Energy Boost
Released in big style this past February, the Energy Boost is the first (and will not be the last) adidas shoes including their new Boost technology. A completely new foam compound consisting of small polyurethane capsules fused together with high pressure steam, designed to maximize energy return. adidas claims this new midsole material provides more energy return than any other foam in the industry and that the foam is resistant to temperature changes (extreme cold and heat can affect the performance of some foams). We love innovation and applaud adidas for the Energy Boost. We will see more of this technology in adidas lineup very soon.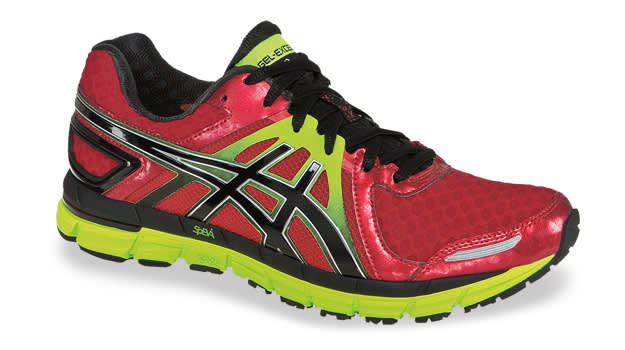 No. 8 - Asics Gel Excel 33 2
We were very impressed last year with the first version of the Excel 33 - a lightweight, fast shoe that offered an incredible amount of cushioning. This second version of the Excel 33 retains the same cushioning and fast feeling while adding Asics' Fluid Axis construction, which promotes natural running by enhancing the flex of the metatarsal joint. It is a superb shoe that can double as a daily trainer and a long distance racer.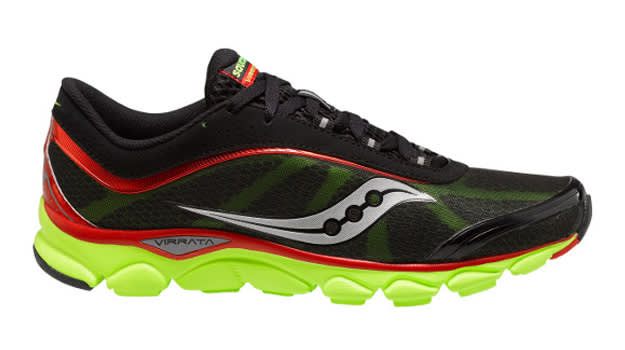 No. 7 - Saucony Virrata
Saucony wowed everybody four years ago with the launch of the Kinvara. This year Saucony launches the Virrata - a shoe that shares many design cues from her 4mm drop cousin but going full out at zero drop. The Virrata is (very) lightweight, offers decent cushion and a true zero drop experience without the harshness that many minimalist shoe bring with them. Together with the Kinvara and the Mirage, the Virrata is a shoe with a bright future ahead.
No. 6 - Brooks Ravenna 4
Can a shoe with a sensible amount of cushioning be stable as well? That is the Ravenna 4 in a nutshell.
And not only "a little stable", it's a proper stability shoe. Plus great cushioning. In a year where traditional stability shoes are rare to find, Brooks unapologetically releases a shoe that looks like it's straight out of 2008, but that certainly deserves a spot in the ten best running shoes of this year.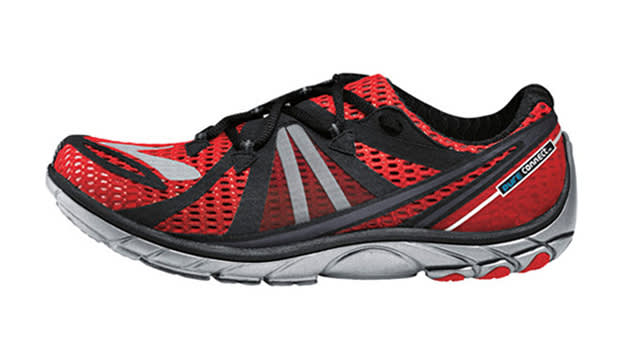 No. 5 - Brooks PureConnect 2
The Pure Project is a breath of fresh air that propelled Brooks forward last year. Low drops, curved lasts and aesthetics that in our opinion define what modern day running shoes should look like - the Pure shoes are the right answer to the questions minimalist runners didn't know they were asking. The Connect is the cushioned daily trainer of the bunch (other being the Grit, Cadence, Connect and Drift) and while last year it surprised everybody with its great debut, this second version retains the same appeal with an even improved upper and looks.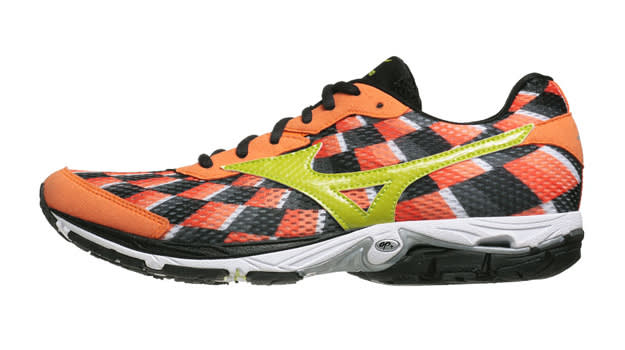 No. 4 - Mizuno Wave Elixir 8
Wow— look at this shoe. Zebra patterned last year and '80s disco checkers this year, the Elixir is a shoe that wants to be noticed. And you'll probably notice them while they overtake you at a local race this year. Fast stability ready for race-day, this is what the Elixir excels at.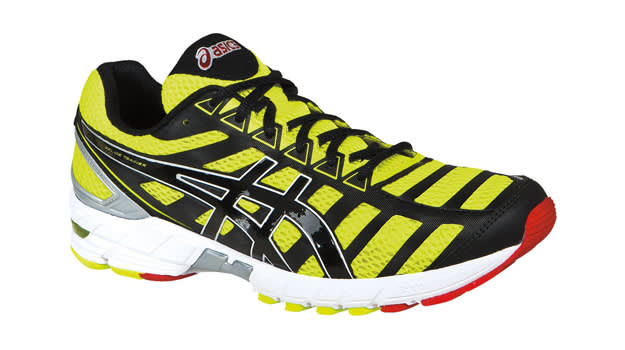 No. 3 - Asics DS Trainer 18
Similar concept to the Mizuno Elixir but more training oriented than a true racer (even though it might shine on mid distances). It gets one position up in the chart because of the stunning looks this year's version brings. A fast but cushioned stability trainer that will make you question if you really need a full-fledged stability shoe.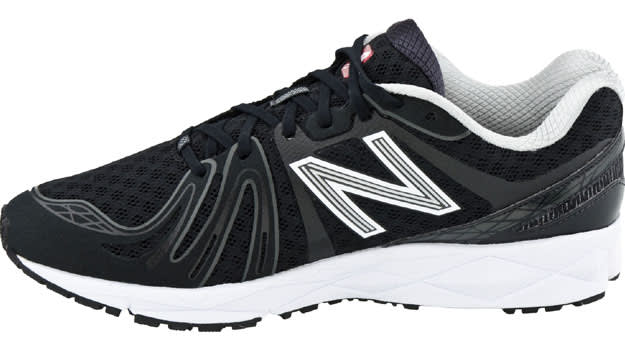 No. 2 - New Balance 890v3
Our tester commented on the 890v3 earlier this year: "every runner this year looking for a cushioned shoe would make them self a disservice by not trying the 890v3". We love the Revlite foam composite that seem to have a Goldilocks equilibrium of bounciness and responsiveness, the light weight and the fit - last year's version had a noticeably shallow toe box that is luckily disappeared in this version. Built for the long distances, it will take you places.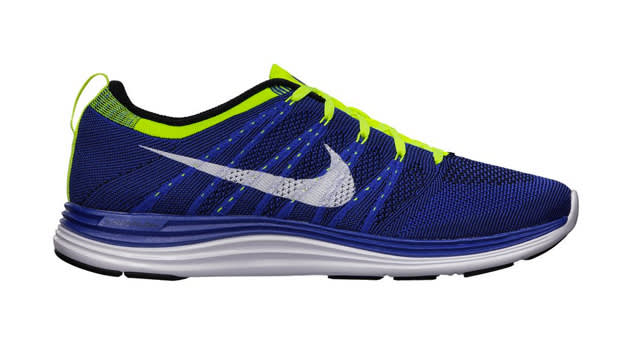 No. 1 - Nike Flyknit Lunar1+
You might like its feel on the road or not, but the Flyknit Lunar1+ is revolutionary. Two reasons: 1) Lunar midsole: how can you pack so much soft cushioning in such a lightweight shoe? Sorcery? 2) Flyknit upper: when people say "sock-like feeling" referring to another shoe, they probably haven't worn the Flyknit yet. The Flyknit Lunar1+ is revolutionary because it's the future of running shoes.
RELATED: 25 Performance Sneakers in Hypebeast Colorways
RELATED: The 100 Best Running Sneakers of All Time