Written by Bob Wischnia / 
RELATED: 10 Things to Know Before Purchasing Your Next Pair of Running Shoes
RELATED: Shoe Design: An Inside Look at the Art and Science Behind Mizuno Footwear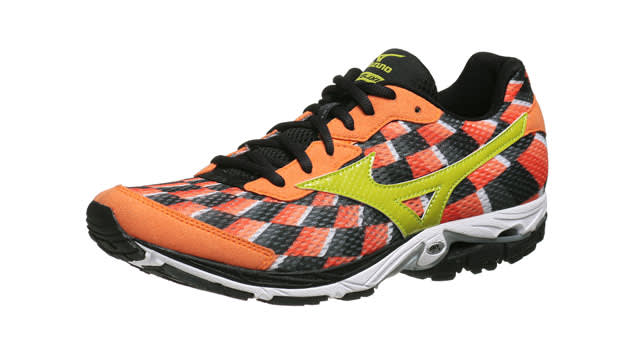 <strong></strong>
No. 1 - Mizuno Wave Elixir 8
My affinity for this lightweight trainer-racer goes way back to the days when it was called the Wave Maverick. Even then, it was the premier lightweight stability shoe on the market. To be completely candid, I no longer wearing racing shoes. I need a greater degree of cushioning and support than flats offer—especially in marathons. And the Elixir has always delivered that perfect blend of lightweight support and cushioning in a highly responsive, smooth riding shoe. The Elixir 8 is the lightest one yet, weighing in at 8.8 ounces for men (size 9) and 7.4 ounces for women (size 8). A great raceday shoe for recreational racers (like me) who need lightweight cushioning and support.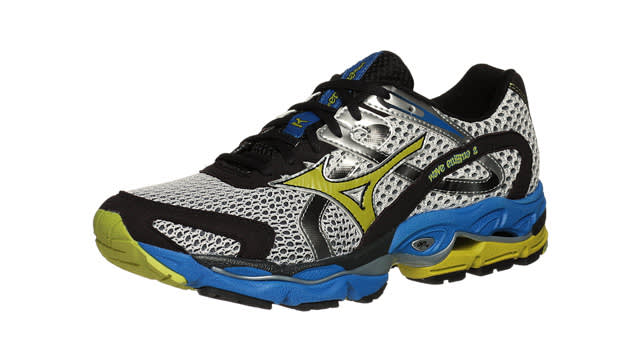 <strong></strong>
No. 2 - Mizuno Wave Enigma 2
Ordinarily, my shoe type of choice is a support or stability shoe. That is, before the Wave Enigma. Yes, the Enigma is a neutral, well-cushioned shoe but it is also so supportive that it quickly was inserted into my normal shoe rotation. Most Mizunos have midsoles that tend to be firm—that's a good thing—but the Enigma is a bit softer. I call it "Mizuno soft" because even though it's slightly cushier, it's still firm enough that the foot doesn't sink into the midsole and dissipates energy. An especially good shoe for bigger runners who want plenty of uncompromising cushioning.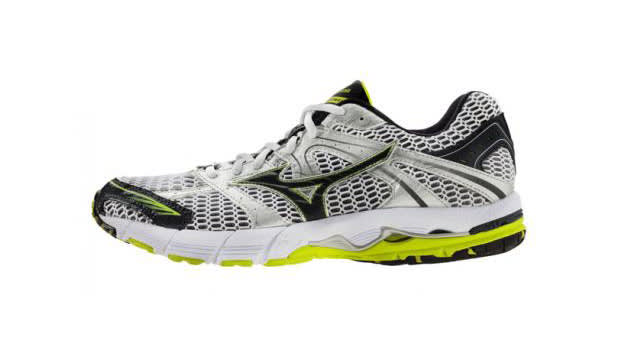 No. 3 - Mizuno Wave Alchemy 12
Generally, I like all the protection I can get. I'm not a big guy (5-11, 145 pounds), but I still prefer a daily trainer with plenty of support that is well-cushioned—and durable. Another words, the Wave Alchemy. It isn't the prettiest shoe in the line; in fact, it tends to look better covered in mud and muck. Mine certainly are. With a flat midsole and a wide base (and a wider width available for men), the Alchemy is the ideal day-in, day-out trainer for runners who need tons of support but aren't willing to sacrifice a great ride. An excellent choice for bigger runners.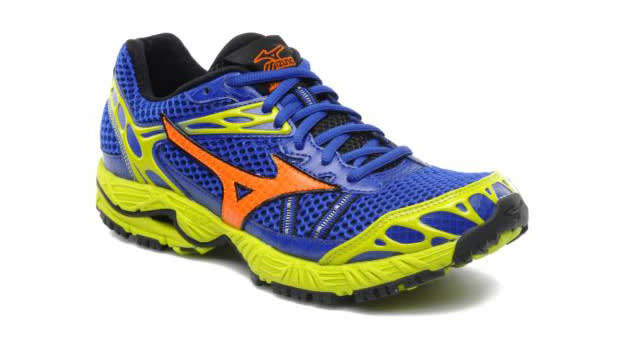 No. 4 - Mizuno Wave Ascend 7
I am not a trail runner, but almost all of my easy runs are on a smooth golf course. When I get out there in the very early morning—way before the golfers show up—the hilly fairways are usually wet and slippery. Road shoes work OK, but have tendency to slip on the wet hills. But not the Wave Ascend. It's an anomaly among trail shoes: Light, flexible and yet still has the type of traction I need on soft surfaces. Even better, the Ascend's ride is as smooth as a road shoe so I can comfortably run three or four road miles to the golf course and then cover 18 holes without losing a step. I am not a big fan of most trail shoes, but the Ascend is the all-terrain shoe for runners who usually find off-road shoes too heavy and bulky. (The Ascend also makes a great golf shoe.)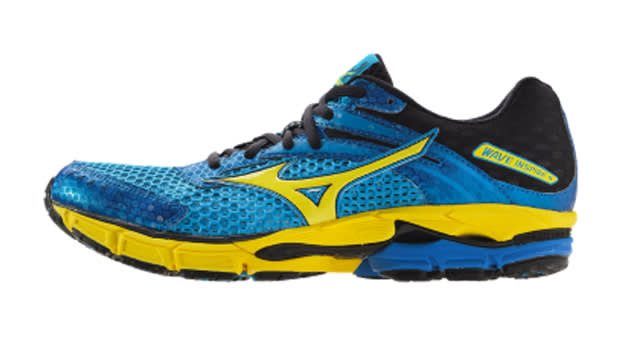 <strong></strong>
No. 5 - Mizuno Wave Inspire 9
For years, Mizuno has cornered the market with its lightweight support shoes. First, with the Wave Mercury and today with its successor, the Wave Inspire 9. This franchise is proof positive that a support shoe doesn't have to be heavy and clunky. Just the opposite. The Inspire has all the support just about any runner needs, but its lightweight cushioning and superb upper fit, makes you forget you even have a shoe on. I'm a long-run fanatic and go two hours or longer every Saturday on hilly, tough terrain. The Inspire is almost always my long-run shoe of choice because of its weight, ride and support which never lets me down.
Bob "Wish" Wischnia has more than 30 years of running industry experience across publishing, retail, web, and race organization. An Arizona State University alum, Wischnia has been a runner virtually his entire life, still competing in track and road race competitions. And in the free time he's not pounding the pavement? He's swimming, cycling, and catching days on the green.
RELATED: 10 Things to Know Before Purchasing Your Next Pair of Running Shoes
RELATED: Shoe Design: An Inside Look at the Art and Science Behind Mizuno Footwear