The 40 Most Ratchet Media Take Out Headlines of May
OOOOUCH!!! We've Got CLOSE UP PICS . . . Of The NASTY BRUISE That Kanye Got . . . When He BUMPED HIS HEAD Yesterday!!!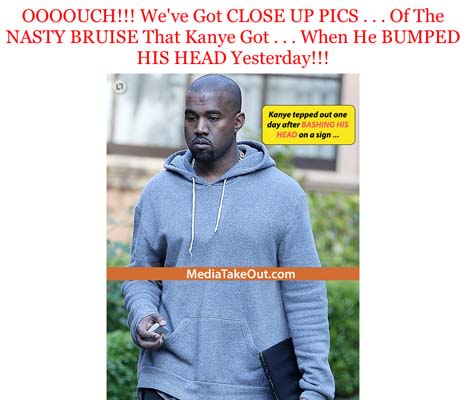 Date: May 12.

No wonder he flipped out on the paparazzi. That looks like it hurts!