The 40 Most Ratchet Media Take Out Headlines of February
It Was REAL RATCHET When Chris Brown Went To Court Yesterday . . . His Mama Chose A Very INTERESTING OUTFIT To Show Up Wearing!!!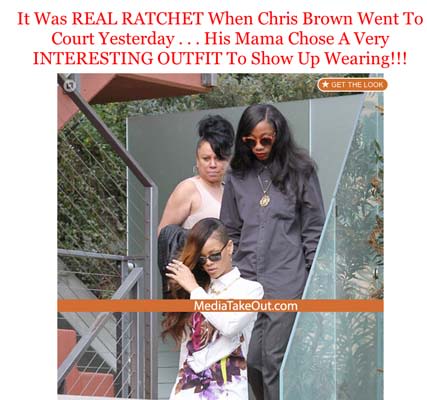 Date: February 7

As MTO put it: "This whole situation is one big BALL OF RATCHETNESS!!!"