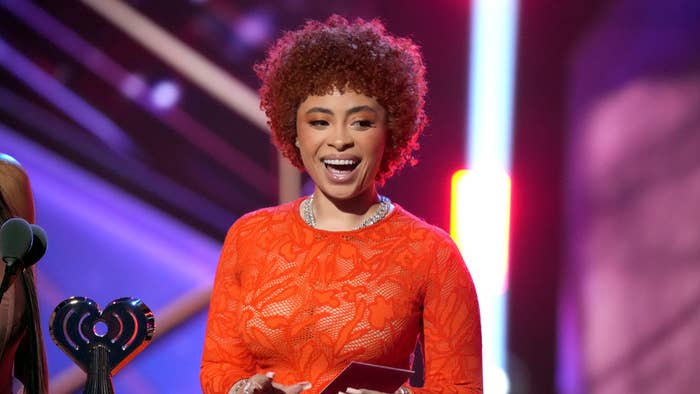 One of Ice Spice's posts on Instagram has been removed for violating community guidelines after she referred to herself by her real name, Isis, according to the rapper herself. 
The 23-year-old "Princess Diana" rapper shared an image on Monday, alongside the caption "Ayo Isis." The Bronx native's full name is Isis Naija Gaston, but the post was removed for violating Instagram's community guidelines on violence or dangerous organizations. "Can't type my name is ode," she wrote alongside a screenshot showing the banned post.
The removal of the image is most likely due to an automatic filter on Instagram, which would presumably block any mentions of the terrorist organization the Islamic State, otherwise known as ISIS or ISIL. However, the post was merely a photo of her on the set to her "Princess Diana" remix with Nicki Minaj. 
Thankfully the track itself has proved to be successful on social media otherwise, even if Instagram isn't cool with Ice Spice using her birth name. Minaj has been promoting the remix a lot on social media, and recently she suggested that it could help provide many people with a much-needed hit of dopamine. "GM guys. This song has recently been proven by an independent study to increase your dopamine leading to a better quality of life- curing anxiety & depression within the first 90 mins they said," Nicki said of the track in a post on Twitter.