The 40 Most Ratchet Media Take Out Headlines of May
SEXY . . . OR THIRSTY???? R&B Singer Ashanti Wears A BARELY THERE Outfit Out In Vegas . . . Her Azz And Tiddays Were OUT FOR DISPLAY!!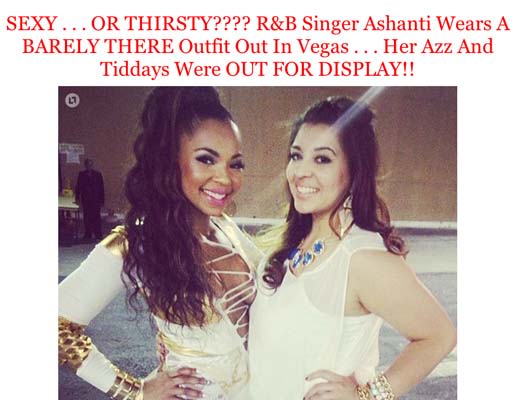 Date: May 27

If you got it, flaunt it. Just be prepared to hear people call you thirsty.