The 40 Most Ratchet Media Take Out Headlines of May
We Know That Pop Sensation LAUREN HILL Has A Lot To Worry About . . .With TAXES And JAIL And All That . . . But She Needs To Start WORRYING ABOUT HER EYEBROWS!!!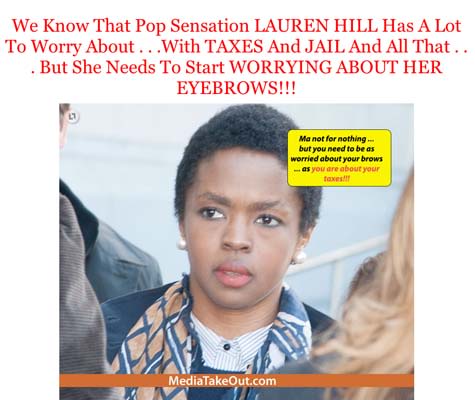 Date: May 7

Legal troubles or no legal troubles, you should still look in a mirror sometimes.