The 40 Most Ratchet Media Take Out Headlines of May
Keyshia Cole Was Looking Real RATCHET At Her Concert . . . And It Looks Like Her WEAVE WAS BOTHERING HER . . . Cause She Kept PATTING IT!!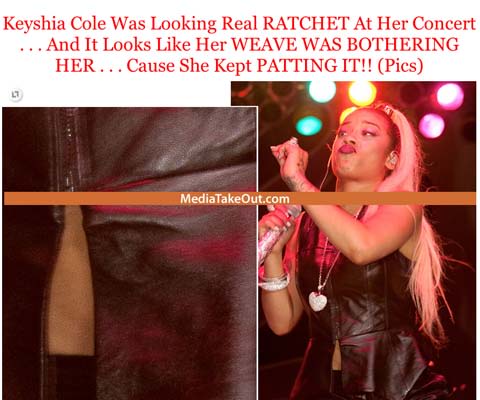 Date: May 4

Come on Keyshia, you're rich and famous, get some good weave.