The 40 Most Ratchet Media Take Out Headlines of May
UMMMM . . . Can Someone Please Tell Rapper AZAELIA BANKS That Next Time She LEAKS NEKKID PICS Of Herself . . . She Should Put LOTION ON First!!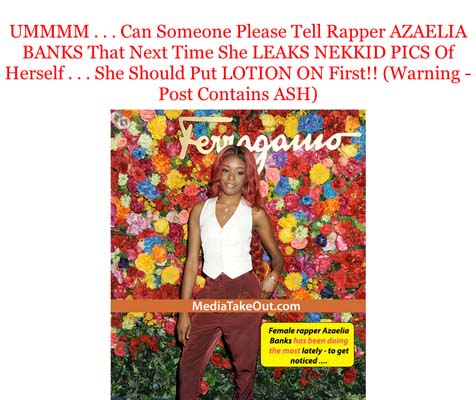 Date: May 6.

Some people go way too far for attention.