The 40 Most Ratchet Media Take Out Headlines of March
We've Got CLOSE UP PICS . . . Of R&B Singer Christina Milian LIPOSUCTIONED UP STOMACH . . . And Even Though It's A LIL BUMPY . . . It Still Looks GOOD!!!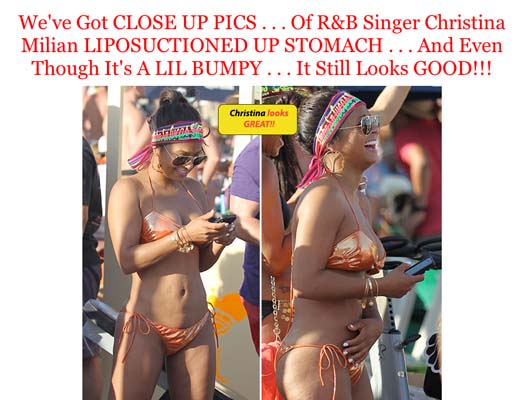 Date: March 20

This might be the nicest thing MTO has ever said about a psuedo-celeb.