If you and your boo survived Red Tuesday you might be wondering what to give them to commemorate Valentine's Day, also known as the most terrible day of the year. Perhaps you'll go with a nice bouquet, or a simple DJ Khaled-themed card. Perhaps you're feeling truly innovative and will call upon Uber to make a special delivery to your beloved. If you're truly experiencing crippling indecision, it never hurts to fall back on big data. To see what most Americans are considering buying for their significant others, real estate blog Estately compiled a list of most popular Valentine's Day gift searches by state, and the results are pretty telling.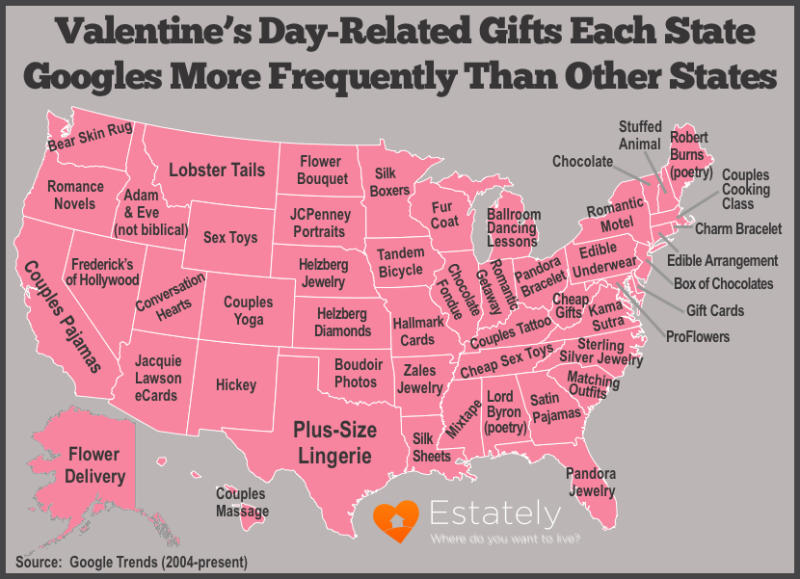 For instance, it comes as no surprise that New Yorkers are Google searching "romantic motels;" any excuse to escape the city for a weekend. And it's understandable that people in Washington are looking into bear skin rugs—after all, it's freezing up there. Down in Florida your grandpa is looking up your grandma's favorite jewelry designer, in Utah they're playing things safe with conversation hearts, and as they say, everything's bigger in Texas.
But for all those Tennesseans Googling "cheap sex toys," you might want to run that one by your significant other before going through with the purchase.