PS5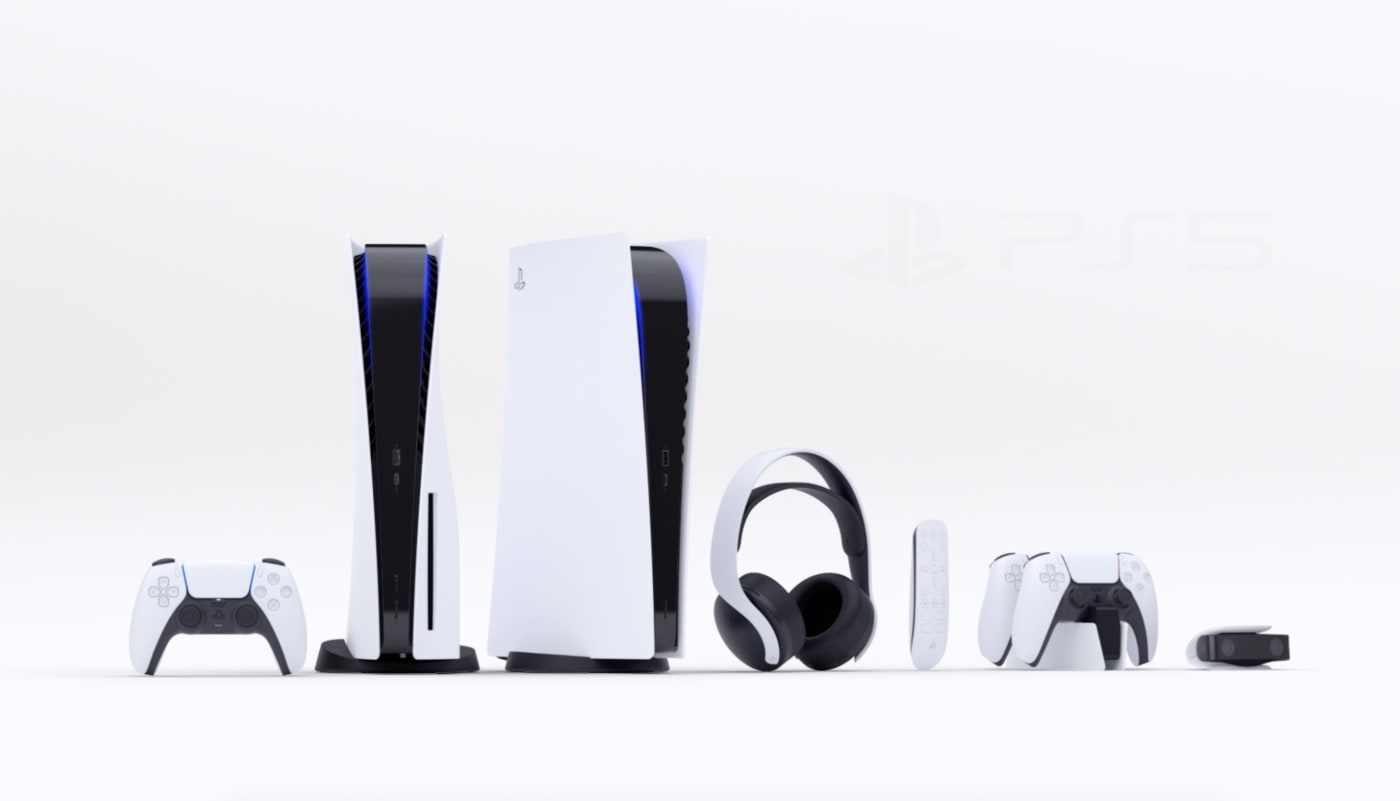 The arrival of the Sony PlayStation 5 might have been one of the most anticipated gaming console releases in recent memory. It has been 7 years since the release of the PlayStation 4, and fans across the globe have been anxiously awaiting the system that will herald in the new era of next-generation gaming. The PS5 is that console.
Releasing in two versions—the PS5 Digital Edition which has no disc slot, and the PS5 Standard that does have a space to insert discs—the PlayStation 5 design comes in a sleek white finish and features a new-and-improved DualSense controller, a USB-C port, Ryzen 7nm Zen 2 microarchitecture, and high frame rates to create a one-of-a-kind gaming experience.
The PS5 Digital Edition also comes $100 cheaper than it's disc drive counterpart. On drop day, Sony offered varying bundle deals with the consoles such as some PS5 games and accessories like Spider-Man: Mile Morales and a DualSense controller already included. The DualSense controllers were a big draw-in for the console because of how evolved the controller looked along with its enhanced haptic feedback on the hands, and the 3D audio wireless headset was huge in amplifying the PS5's immersive experience. The PS5 also has cross-gen capabilities, meaning single-player and multiplayer PS4 games are playable on the next-gen console.
Other next-gen gaming systems like the recently released Xbox Series X are impressive as well, but the Sony PlayStation's have always garnered special attention, especially post-launch. The PS5 sold out in minutes on release day, leaving many scrambling to try and find one elsewhere and even buying them on the secondary resell market. Even DualSense controllers flew off shelves. Despite brick-and-mortar stores having to push most of their inventory online due to COVID-19, and PS5 games seeing a slight rise in retail price, consumers still swooned to get what many might consider the console of the year.