GZA's 1995 album Liquid Swords is widely thought of as one of the greatest albums in the entire Wu-Tang Clan discography. It featured the Clan's most cerebral lyricist (not for nothing was his early-career name the Genius) teamed up with RZA at the height of his production powers.
Now, UMG's new Urban Legends imprint is paying tribute to the album's classic status by releasing its four groundbreaking singles in a deluxe package. GZA Liquid Swords - "The Singles Collection" has "I Got Ya Back"; "Cold World" (which includes as a B-side the D'angelo-featuring remix); "Liquid Swords"; and the "double A-Side" classic "Shadowboxin'"/"4th Chamber" all on 7" vinyl.
The set also comes with prints by L.A.-based artist Andrew Hem, showing his visual interpretation of each track. Here, for example, are the ones for "Liquid Swords" and "Cold World."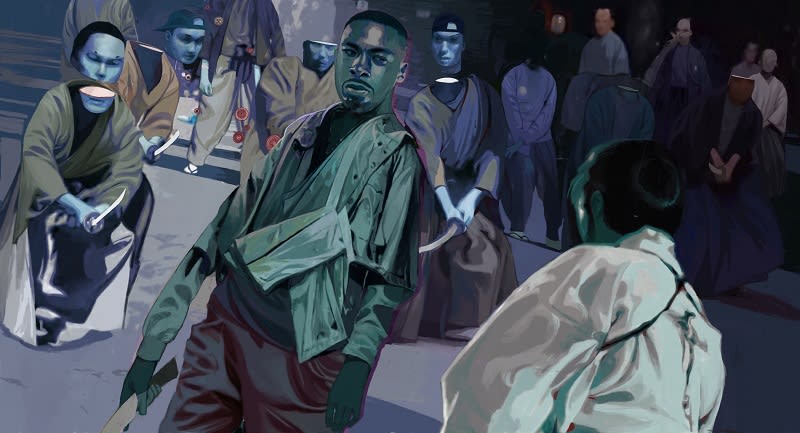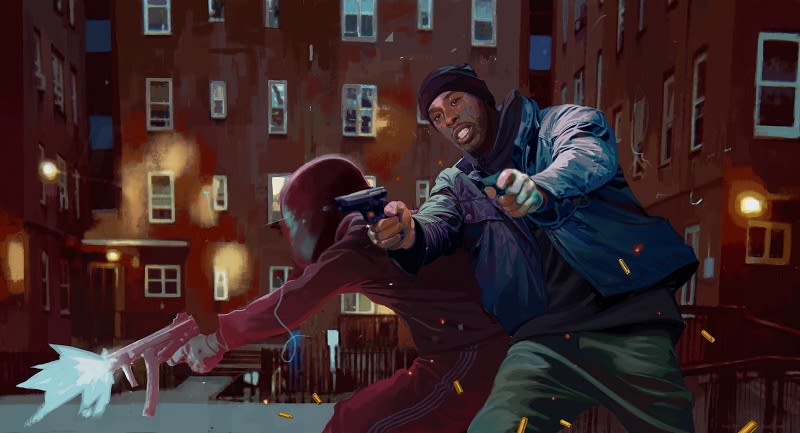 On top of all that, 500 of the sets will be autographed by GZA and also comes with two "practice swords." Also included in the booklet is an in-depth interview GZA did with Wax Poetics about creating the album. You can check out the whole package below.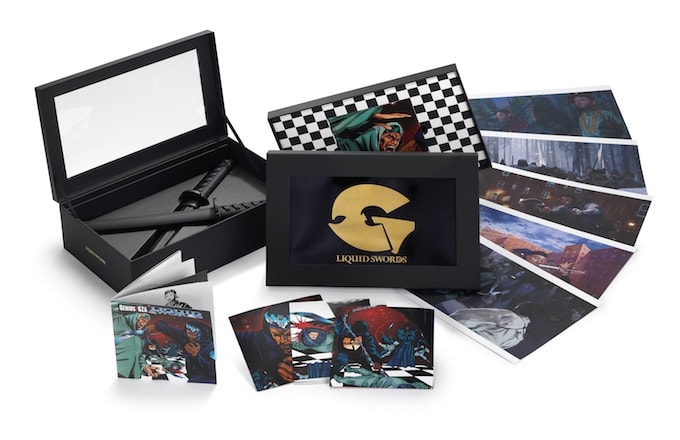 George Yarboi, the Product Manager of Urban Catalog at Universal Music Group, explains that the project is "more than just a reissue of a classic album."
"It's a visual representation of what you hear when you listen to one of these tracks," he says. "The intelligence, the creativity, the imagination… it's all there. The art prints are a snapshot in time if you were to pause a track and draw out the emotion and lyrical rawness that GZA was coming with, this is what you would get. GZA is a true representation of what it is to be a living legend in the rap game. Liquid Swords has maintained its classic status and relevance over the past 22 years and continues to be a standout album among Universal's massive urban catalog. That's why we decided to roll with this album as an Urban Legends release, it was a no brainer. The album is one of the most influential hip-hop albums of all time and we wanted to give it the respect it deserves."
That deluxe edition is only available online via Urban Legends. You can cop it here. 
If you live anywhere in North America and can't afford the $149.98 list price, or you're feeling lucky, check out this tweet from Complex Music for details on how to win one of the deluxe editions, swords and all.