lamelo ball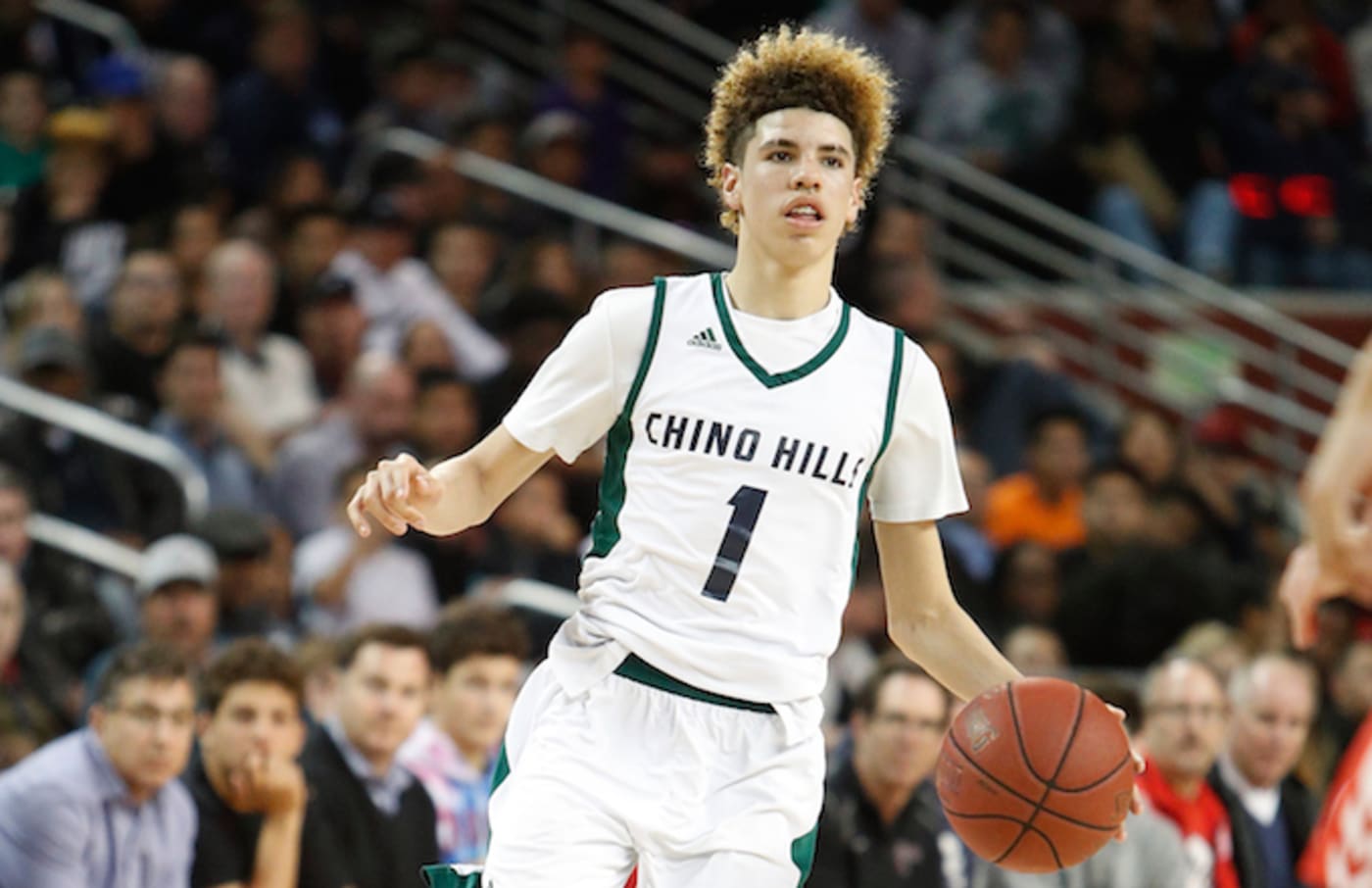 LaMelo Ball is the youngest of the Ball brothers. He gained national exposure as a high school freshman at Chino Hills High School. Although he was previously committed to UCLA, he currently plays overseas for the Illawarra Hawks. Following the footsteps of his brother and New Orleans Pelicans point guard Lonzo Ball, once he hits the league LaMelo should have an immediate impact. 
LaMelo LaFrance Ball was born on August 22, 2001 in his hometown Chino Hills, California. With athletic genes running in the family—his other brother, LiAngelo, played basketball at UCLA while his outspoken father, LaVar, once signed to play for the New York Jets and spent time on the Carolina Panthers practice squad—LaMelo has the potential to be the most accomplished member of the family. After going undefeated during his freshman year at Chino Hills, LaMelo was named as the National Co-Freshman of the Year, averaging 16 points and just under four assists. He was even better during his sophomore season, averaging 26.7 points and 10 assists, earning the point guard MaxPreps all-american honors for the second year in a row. He also scored 92 points in a game during the campaign. The following year LaMelo signed with his brother LiAngelo's agent, opting to play overseas in Lithuania. LaMelo then spent part of his senior season on the JBA International Tour before joining SPIRE Institute prep school in order to gain more competitive experience. In June of 2019, LaMelo signed a two-year contract with the NBL's Illawarra Hawks, based out of Australia, giving himself extensive years of overseas professional experience. 
LaMelo is expected to enter the 2020 NBA Draft and could be a lottery pick. Despite the criticism behind LaMelo's 3-point shooting and his assist-to-turnover ratio, or the fact that LaMelo never played college basketball, that won't be held against him by NBA teams looking to add his talents. He spent the summer of 2019 playing in the Drew League against NBA players, holding the Big Baller Brand light high. But still, he has a lot to prove. The question is, what kind of player will LaMelo Ball be?