Brookyln Nets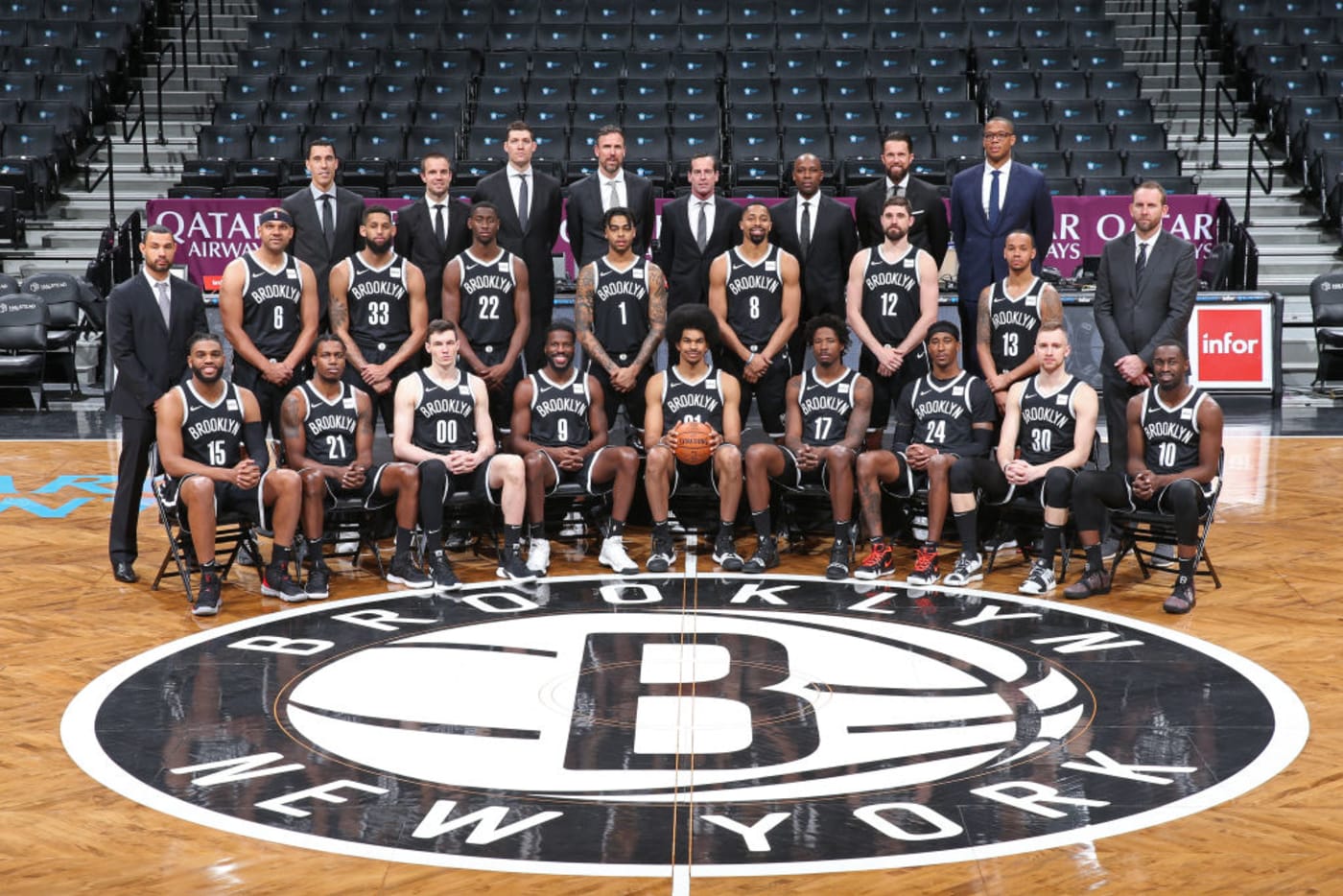 The Brooklyn Nets are one of two NBA teams located in New York City. Their home games are played at the Barclays Center. The Nets' official colors are black and white, adopting a new color scheme and geographical location upon their departure from their former home in New Jersey.
Originally known as the New York Nets, the legendary Julius "Dr. J" Erving led the team to two ABA championships before the NBA merger in 1976. After being forced to trade Erving to clear up league debt, the fortunes of the franchise took a turn for the worse, eventually a move to New Jersey. Playing in the Meadowlands, the New Jersey Nets had periods of malaise and success highlighted by back-to-back Eastern Conference championships in 2001-02 and 2002-03 season. But the franchise has yet to win an NBA title. 
Beginning in the 1997-98 season, the Nets ditched their old logo and uniform as a restart, but still struggled to become a winning franchise. In 2001, the Nets acquired future Hall of Fame point guard Jason Kidd who helped lead the franchise to its best season in the team's NBA history. During the 2004-05 season the Nets traded for Vince Carter, creating one of the league's most dynamic offensive tandems in the game. Carter and Kidd had a successful run together in New Jersey, but failed to make it back to the Eastern Conference Finals. 
The Nets played their last game in New Jersey in 2012. The franchise officially moved to Brooklyn the next season and led by Joe Johnson and Deron Williams, the Nets clinched their first playoff birth in six years. The franchise made waves in 2014 when it traded for Kevin Garnett and Paul Pierce from the Celtics in exchange for five players and three first round picks, hoping the two future Hall of Famers could lead them on a run to an NBA title. It never panned out. At the dawn of the 2019 free agency, the Nets were considered among the biggest winners when it announced the signings of Kevin Durant, DeAndre Jordan, and Kyrie Irving. The Nets traded D'Angelo Russell, their best player, to the Golden State Warriors to make room for Durant and Irving. But losing Russell was worth it considering the talents of Irving and Durant. Those two perennial All-Stars join a roster that features a young core of players like Jarret Allen, Spencer Dinwiddie, and Caris LeVert.