The 50 Ugliest College Campuses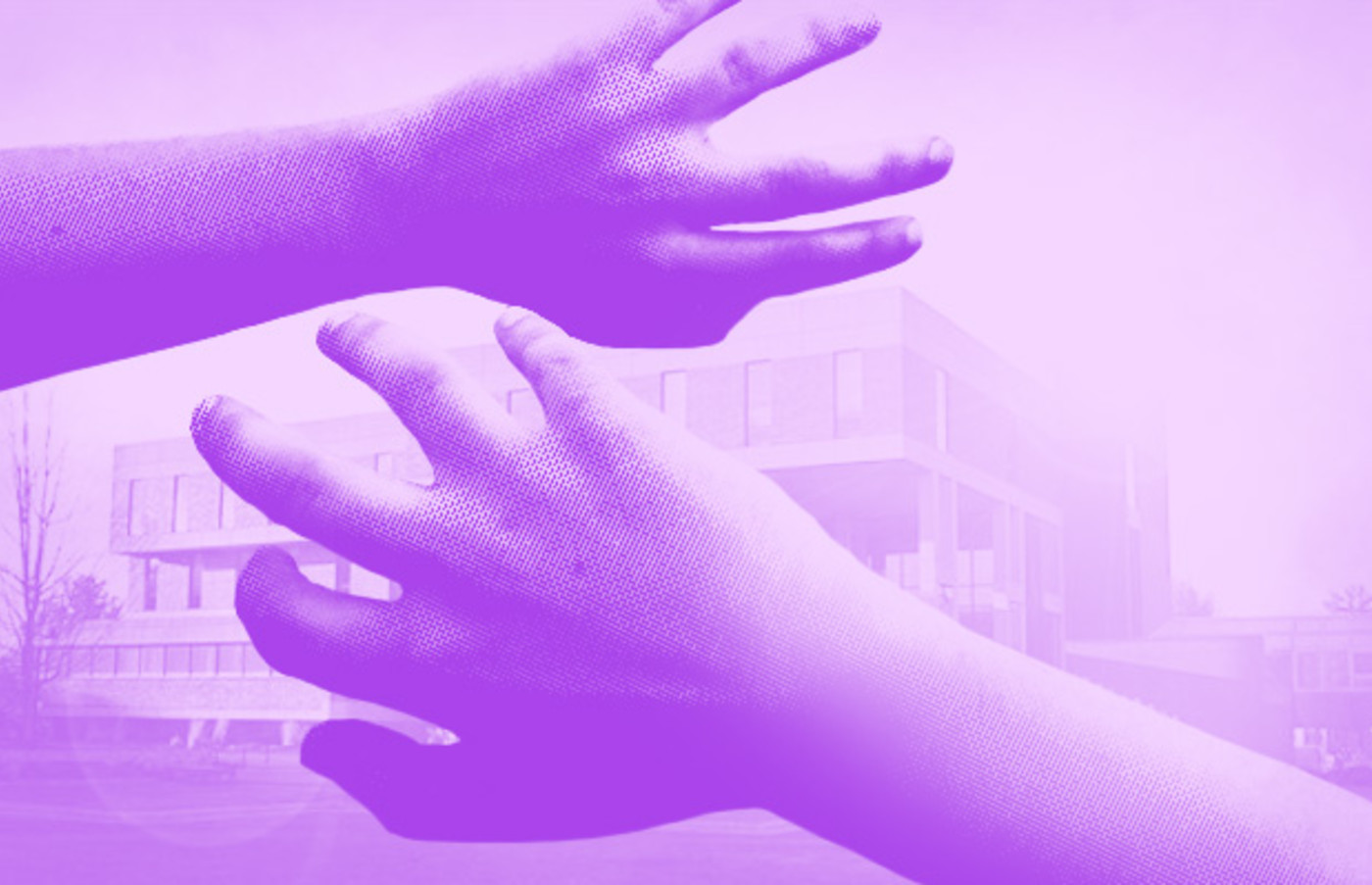 College is supposed to be the best four years of your life. Nervous young freshmen emerge on university grounds with big dreams and expectations. Seniors bade teary farewells during graduation. From the day you move into your tiny dorm room to the day you walk away in a cap and gown, college seems like an extended vacation from the "real world."
Unfortunately, not all campuses were designed to reflect this optimistic view of college life. We looked at some truly horrible American college campuses to point out what universities are doing wrong. Some, like Rutgers' New Brunswick campus, were poorly planned, so students feel isolated and friendless. Others, like New York's Rochester Institute of Technology, are filled with architectural eyesores that make their campuses look more like institutions or prisons than havens of learning. Taking into account location, planning, decentralized campuses, and inappropriately mixed styles of architecture, we've created a list of The 50 Ugliest College Campuses in the US. Did your alma mater deserve to make the cut?
50. University of Cincinnati
Location: Cincinnati
Year Built: 1893, Notable New Construction: 1994 - 2008 (Founded: 1819)
Key Architects: Various, including: Frank Gehry, Michael Graves, Peter Eisenman, Pei Cobb Freed and Partners, Gwathmey Siegel & Associates Architects, Moore Ruble Yudell, Bernard Tschumi, and STUDIOS Architecture
The University of Cincinnati campus has disgusted design enthusiasts for years now with its envelope-pushing architecture. The Crosby Tower is a single pour of concrete, and the Vontz Center, designed by Frank Gehry, has no right angles. Both of these buildings should be studied as feats of engineering and architecture, but their historic value is no excuse for their aesthetic.
images via
49. Worcester Polytechnic Institute
Location: Worcester, Mass.
Year Built: 1865
Key Architects: Various
Some of the Worcester campus is beautiful, but due to bad planning and poorly placed parking lots, the scenic foliage is overshadowed by sterile, bland construction like the new Campus Center or the Life Science Center, both which compete with and tarnish the campus' New England charm.
images via
48. Brandeis University
Location: Waltham, Mass.
Year Built: 1948
Key Architect: Eero Saarinen
Eero Saarinen is one of the most iconic designers of the Modernist movement. His buildings have historic status. Unfortunately, Brandeis mixed these Modernist buildings with bland, brick structures and a castle to come up with their current campus. This jumble of styles and aesthetics leaves the school looking disheveled and incoherent.
images via
47. Pitzer College
Location: Claremont, Calif.
Year Built: 1963
Key Architects: Gwathmey Siegel & Associates Architects
The stark, white buildings of Pitzer seem to be incapable of aging gracefully. Their contemporary architecture detracts from the beautiful Claremont surroundings and looks out of place among the other five schools in the overall Clarement Colleges campus. Pitzer is another case of a beautiful environment being tarnished by unsightly monuments.
images via
46. Skidmore College
Location: Saratoga Springs, N.Y.
Year Built: 1911
Key Architects: Various
Skidmore College's overall architecture is one of uninspiring inconsistency, where contemporary window treatments clash with old brick and concrete. With stark buildings placed haphazardly throughout its beautiful surroundings, this campus lacks both a true university feel and a unified design. One saving grace of the campus is the Arthur Zankel Music Center, which actually has nice lines, but then you get to the Williamson Sports Center, and you see a big metal box with green and yellow paint all over it. As a whole, the materials make the buildings appear monotonous and unsure if they want to update, renovate, or stay the same.
images via
45. Ithaca College
Location: Ithaca, N.Y.
Year Built: 1960s (Founded: 1892)
Key Architects: Various
The location is picturesque, but the campus does nothing for the scenery. With a slew of new buildings created in the '60s, the college has a landscape of industrial, boxy architecture and a landscape of cement and glass that weighs on the town's gorgeous landscape. Even the newer buildings have been designed to fit into the '60s style, which hasn't improved the architecture of the campus. It also doesn't help that Ithaca has Cornell to compete with, both academically and architecturally. 
images via
44. University of New Mexico
Location: Albuquerque, N.M.
Year Built: 1922 (Founded: 1889)
Key Architects: John Gaw Meem
Blank, boring buildings make up this Southwest campus. Competing with the infamous New Mexico heat isn't an easy feat, but the architecture of the University of New Mexico's campus feels like the designers didn't even care to try. Some of the areas with Pueblo Revival architecture are a fitting and even welcome change; they bring a bit of local authenticity to the campus. However, if the school wants to break out of the monotonous, sterile class of campuses that it's in, it should consider employing this style of architecture throughout the whole campus. 
images via
43. University of California Irvine
Location: Irvine, Calif.
Year Built: 1965
Key Architects: Original campus: William PereiraAdditions: Various, including:  Frank Gehry, Robert Venturi, Eric Owen Moss, James Stirling and Arthur Erickson
Irvine is another beautiful location with an unimpressive campus. This UC is a true Modernist 1960s California oasis, yet many of the buildings are constructed out of light brick and concrete, which gives the campus an unfortunately sterile feeling. The choice of white buildings is one of the better design decisions, which complements the lush foliage of the area. Overall, the architecture is unwelcoming, which isn't ideal for a learning environment.
images via
42. South Dakota School of Mines and Tech
Location: Rapid City, S.D.
Year Built: 1885
Key Architects: Various
South Dakota School of Mines and Tech is another school that has the misfortune of being located...well, where it's located. It's a top-tier school in the field of Mining and Technology, and its alumni are making good money, but the school's architecture is built for function, at best. Rapid City itself is dangerous and poorly patrolled, causing issues among the students (beyond having to attend an ugly campus day in and day out). Recently the city declared that they would improve the campus area in the interest of student safety. Maybe a renovation should come next?
images via