From the O'Neals to the James Family, Cameron Look Is Photographing the Biggest Names at Every Level of Basketball
Cameron Look is a 28-year-old photographer who is shooting some of the biggest names at every level of basketball from the O'Neals to the James family.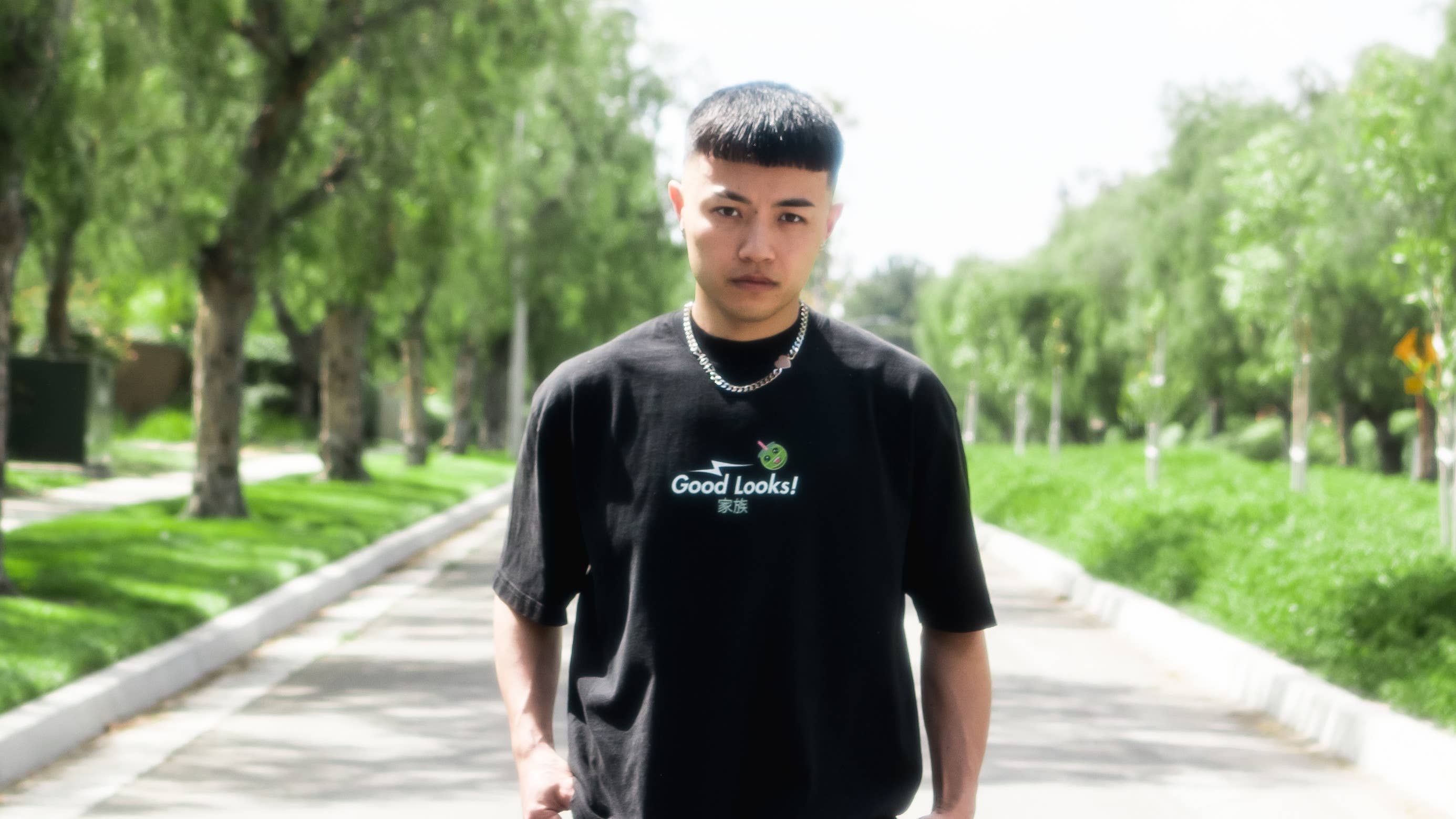 Publicist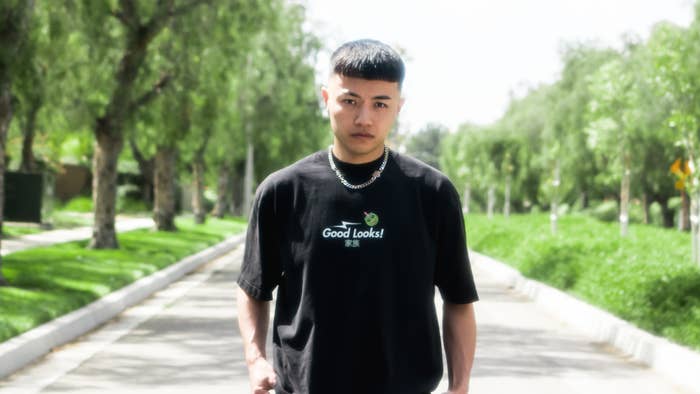 Cameron Look takes pride in his work. He keeps some of his favorite photos hanging up on his bedroom wall. There's a shot of Shareef O'Neal at the Hoophall West tournament in Arizona, where he is standing perfectly between a set of fiery phoenix wings painted on the gym wall. There's an image of a 14-year-old Bronny James on the court during his freshman year at Sierra Canyon with a sold out Nationwide Arena crowd behind him. Another shows LeBron James walking over to the sideline to dap up Kobe Bryant at the Staples Center. Look's portfolio tells the story of basketball's past, present, and future.
Look, also known as Koolmac, is a 28-year-old photographer from the Bay Area. He wanted to shoot product shots for a clothing line so he purchased his first DSLR camera in July 2017. It quickly became about more than just shooting clothes. He began make connections with some of the biggest names in high school basketball and grow his network. In the span of five years, he's already gained a reputation as a go-to photographer capturing amazing moments at every level of basketball including the NBA.
"I already had an idea of what I wanted my pictures to look like. I knew where I wanted to shoot them and how I wanted to edit them," says Look. "In my mind, all I really needed to do was learn how to press the button and take the picture."
Purists may frown upon some of Look's signatures, which include blurred movement or overexposed lighting, but Look is learning the art of photography on his own terms and it has worked to his benefit. He says it's kept him open-minded. Certain things he may have been told to stop doing in classes have become part of his repertoire. 
"I think that's why my work is so unique and nontraditional," says Look. "Some of the basic principles or rules that people take to approaching photography, I don't know what those are. They aren't reflected in my work. I've had friends that I'd shoot with and they'd try to give me tips early on. I would never get much praise from them, to be honest. They would tell me that my skin tones were off or I needed more contrast. I think that just goes to show that art is so subjective."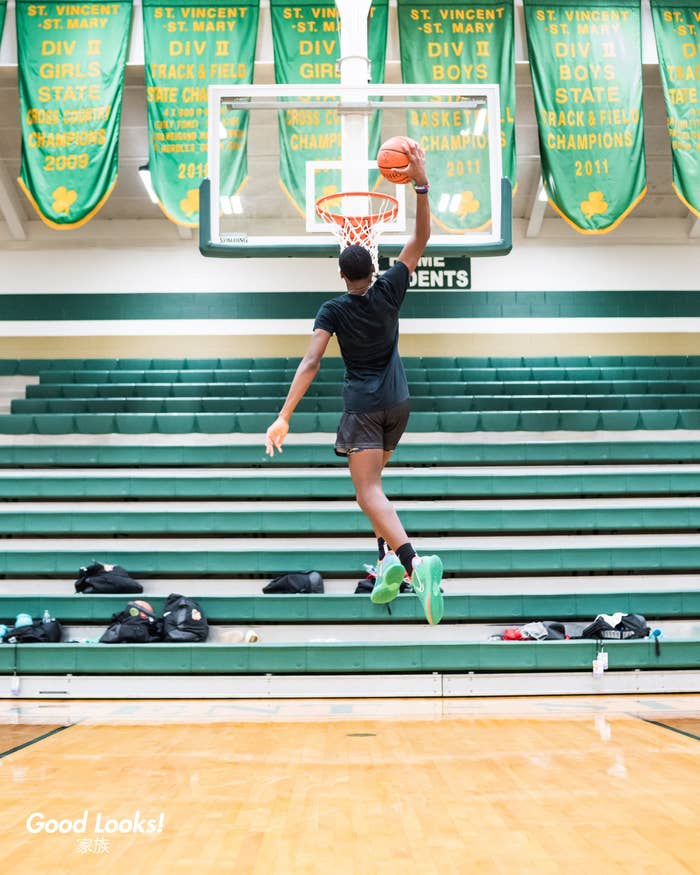 Before he leaned into basketball, Look was photographing concerts. He would attend shows at the Observatory in Orange County or festivals like Day N Night. He's shot some big names like Travis Scott and Kendrick Lamar, but those images didn't catapult Look's photography career. Orlando Magic forward Bol Bol was in the crowd at Day N Night in 2017. Look snapped a photo of the 7'2" player and DM'd it to him after the show. The two eventually connected and Look shot Bol again for a streetwear shoot in California that he ended up posting on Instagram. Through those photos, Look connected with Shaquille O'Neal's 22-year-old son Shareef. He saw them on his timeline and reached out about working together. Look has been his trusted photographer since 2017.
"Shareef's first game of his senior season [in 2017] was my first basketball game that I shot," says Look. "I took some pictures, he posted them, so I kept going to games and he kept posting pictures. The rest is history."
The O'Neal family has played a huge role in Look's career trajectory. Shaq even gifted Look a new camera after he refused to be paid for shooting photos of Shareef's college signing day. But it isn't just a transactional relationship—Look sees the O'Neals as extended family. 
"Shaq and his family are all just so giving, such nice people. I considered them my home away from home for a while. I don't have aunties and uncles out here [in Los Angeles], but I was going to their family parties and I'm hugging all the aunties and uncles. They're all showing me love," says Look. "They genuinely cared about me and my journey as a photographer."
Working with such a big name also helped to validate Look in the eyes of other athletes and brands. Shareef is how Look initially linked up with Bronny.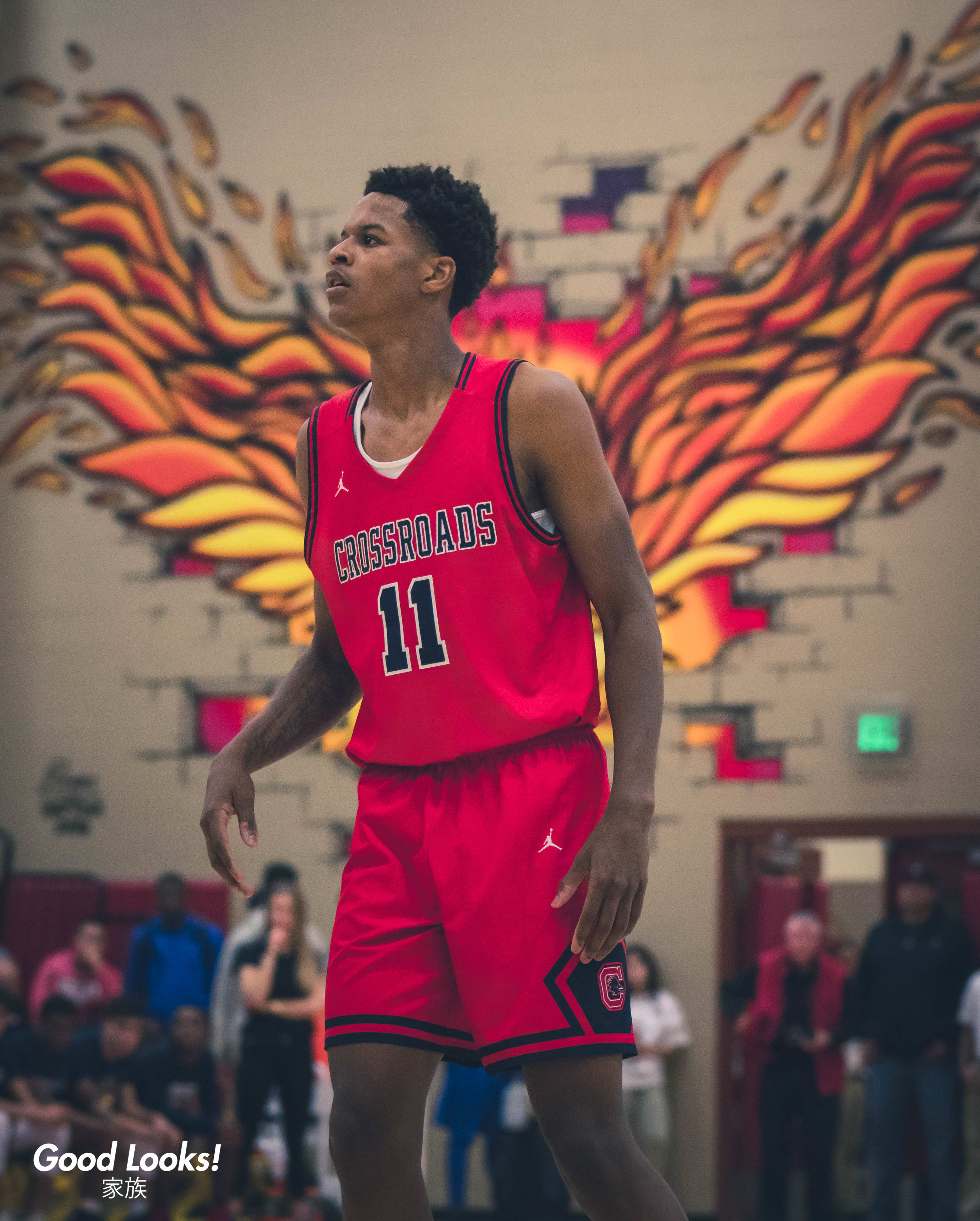 "All roads lead back to Shareef and the O'Neal family, 100 percent," says Look. "A lot of people see me working with Bronny and the James family a lot. And obviously I'm proud of that, but had it not been for my relationship with the O'Neal family, I don't think that that relationship with the James family would've ever blossomed."
Shooting Shareef and Bronny's high school games was Look's gateway into basketball photography. Look chose that route because he thought it would be easier to get attention and build relationships with his peers rather than NBA superstars. Some of his most memorable high school content has come through his relationships with Bronny's high school, Sierra Canyon. Since 2019, he has been documenting the team and giving fans an inside look beyond the team's performance on the basketball court.
"I don't know if there's ever going to be a program or a team that has that much attention on it. I've been around NBA teams and NFL players and I've been at concerts; the star power that that team had was insane. It was like something like the Beatles," says Look. "To be a part of something that special and to have the keys to tell that story through photography was an amazing opportunity that I'll always be grateful for."
Look also photographs Warriors and Lakers home games for SLAM magazine. He's been in the building for big moments, like when LeBron received his fourth ring back in 2020.  He even attended some games for the 2022 NBA Finals where he captured amazing shots of Jordan Poole and Stephen Curry hitting clutch shots, or Jay-Z and E-40 embracing on the sidelines. Look says that being a younger photographer among a sea of veterans at NBA games can be tough at times, but he's trying to break the mold.
"A lot of photographers that have covered the league for years don't look like how I look. They're older. They were taught photography in a very different way. They don't talk like me. They don't dress like me. And there's nothing wrong with that. Some people are really friendly and don't care at all, but some people are almost standoffish, like they don't want me to be in that space because they don't think that I fit the mold of a photographer at that level," says Look. "I'm trying to break down that stereotype of what it means to be a photographer."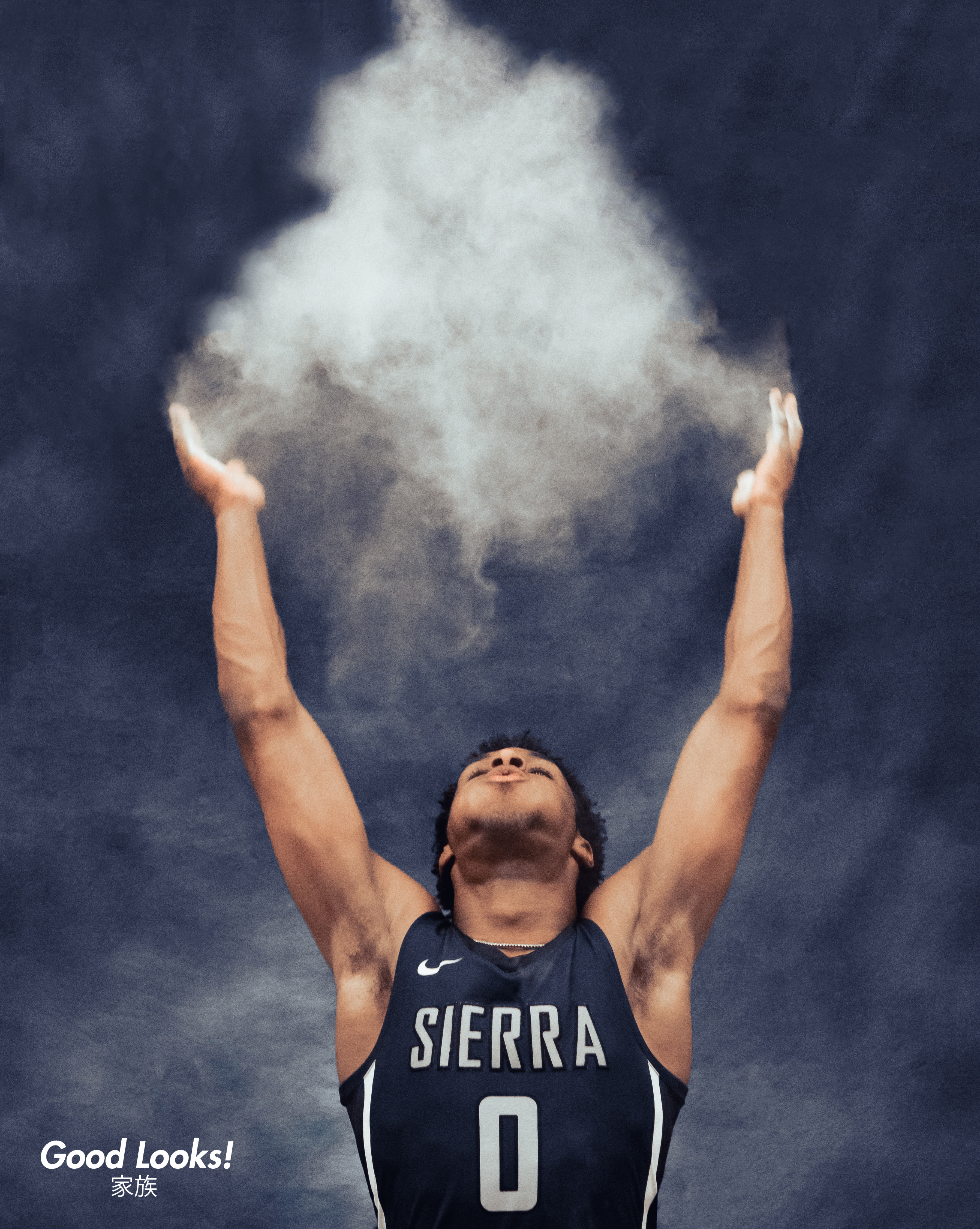 Basketball is Look's focus right now, but as his career moves forward, he envisions bringing his creativity to other sports. 
"I want to shoot [Manny] Pacquiao one day. I wish I would've shot Mayweather. Anthony Joshua, Tank Davis, Shakur Stevenson, Devin Haney. I think it could be applied to soccer, baseball, golf, and tennis. I want to shoot Naomi Osaka and Serena Williams," says Look. "There's a lot of athletes in other markets I just have never worked with and haven't seen anybody doing things similar to what I'm doing in basketball."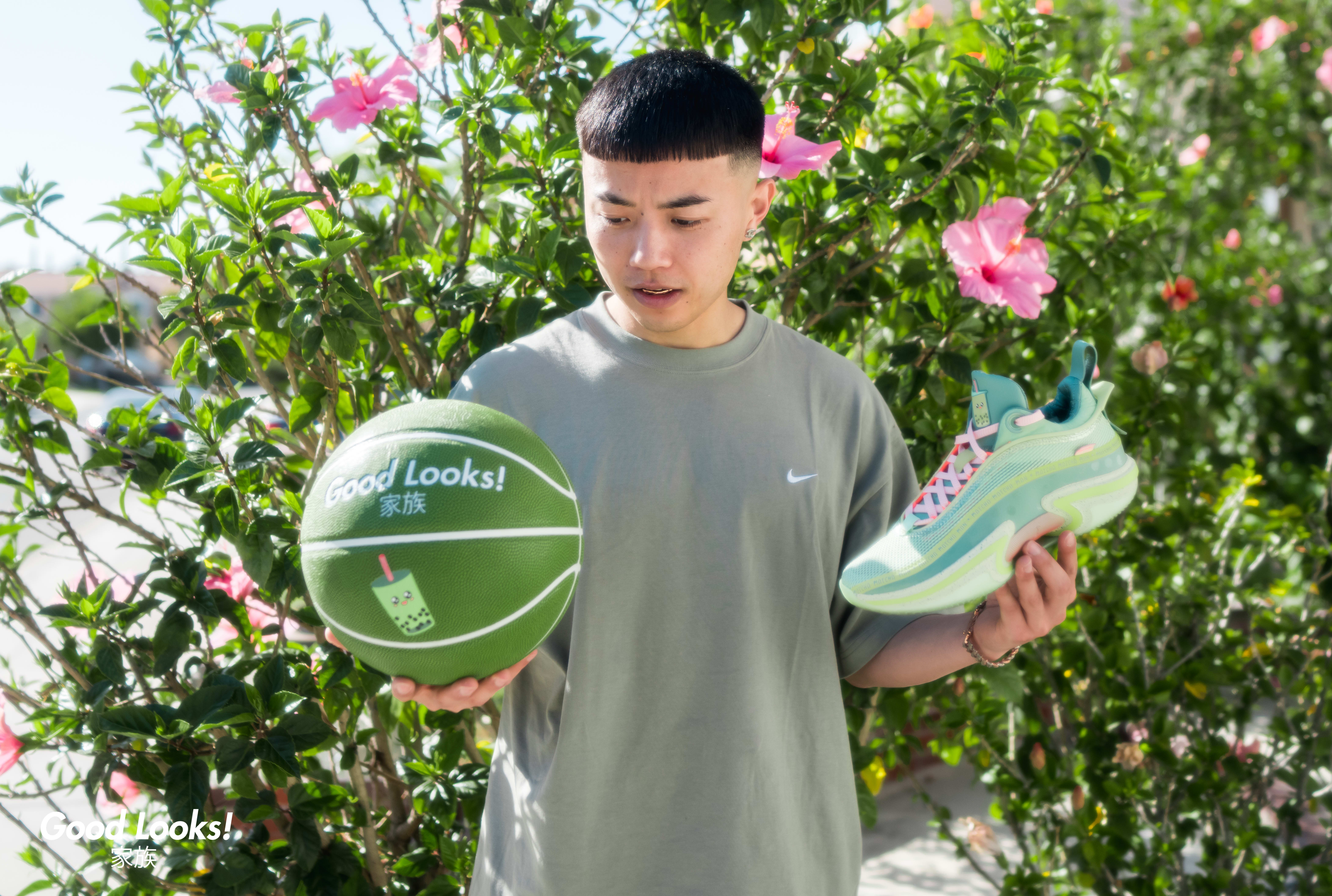 Look has also been able to parlay his 192,000 IG followers and reputation in basketball photography into his own brand, Good Looks. Along with special edition basketballs inspired by things like Krispy Kreme doughnuts and Dragonball Z, Good Looks also offers apparel like T-shirts and shorts. Its most recent drop accompanied another major milestone for the young image maker: his own Air Jordan sneaker. Look was tapped to create an Air Jordan 36 Low PE. He chose to cover the performance basketball sneaker in a tonal green design inspired by his favorite drink, matcha boba tea. A special boba logo even graces the tongue complete with the Nike Swoosh reimagined as the lid of the smiling character. While the limited sneaker will not get a retail release, it did grace the NBA hardwood. Boston Celtics star Jayson Tatum laced up the pair for shootaround ahead of Game 1 of the Eastern Conference Semifinals back in May. Ultimately, Look is just trying to tell stories to the world in as many ways as possible. 
"All I wanted to do was create something that me, my community, and my culture would be proud of. I just hope that I'll have more opportunities in the future to share some of my ideas in my brain with the world. There's lots of things that I want to do. I'm just learning how to bring those ideas to life," says Look. "I think it goes to show that you don't necessarily have to be a shoe designer. I'm a photographer with no photography training. I'm getting photography gigs and I'm designing shoes for Nike. I make my own basketballs. I do so many more things than just being a photographer. That's what I'm trying to share with the world."