Welcome to Brand To Watch, a new bi-weekly style column from COMPLEX UK. Here, we'll be spotlighting the best emerging brands out of the UK, asking them what makes them stand out from the crowd, how they've navigated through unprecedented times and determining their vision of fashion and the future.
Albion are the British cycling brand doing things differently to the rest. 
Inspired by the temperamental conditions of riding around the British countryside, Albion was created by a group of three friends who wanted to make clothing more fitting for the conditions they were heading out into. While their contemporaries in the world of cycling have been called out for following certain trends and delivering product that is below expectations, Albion deliver quality in their product that separates them from the crowd. 
Albion's sustainable ethos also runs deeper than your average brand, too. While 'sustainability', in itself, has become a buzz word for brands the world over in 2021, Albion have been about that life from the beginning of their journey, producing well-made products that last—using zero single-use plastic in their packaging and fulfillment operation and using responsible fabric solutions—with all future product developments also in sustainable wears for men and women.
To discover more about how Albion got out on the road and into their current position as one of the most exciting cycling brands in Europe, we caught up with Jack and Charlie from the brand to talk about their roots into cycling, their influences and learnings on their journey so far, and their vision for cycling in the future.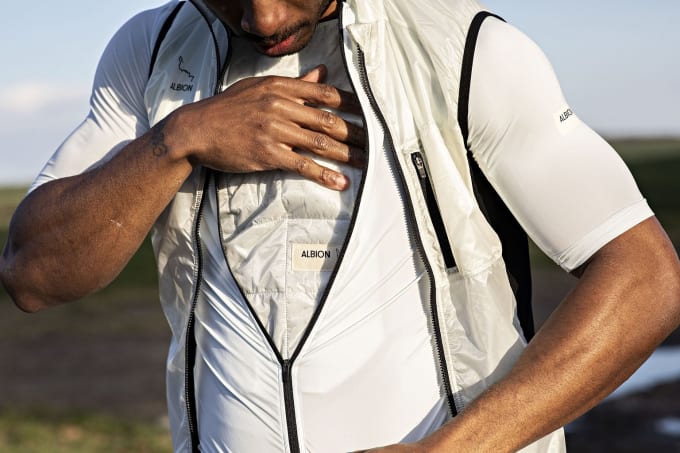 COMPLEX: How did you first get into the cycling game, and what were some of the central influences behind setting up the brand Albion?
Jack: We were three friends who rode together, all year round in Britain, and felt that no one was really telling a story of British riding that felt authentic to us; big rides in remote places, all four seasons in a day, tough terrain and conditions. There was a romance to riding in shit weather, which evolved into a desire to make clothing for the conditions.
Charlie: Culturally, at the time—around 2012—road cycling was still very focused on Europe and the professional sport there. It seemed like every clothing brand, particularly the British brands, felt like they needed a French or Italian name, and to pay homage to European riding and racing, in order to be accepted. 2012 was a landmark year for British cycling; Britain had arrived as a cycling nation, and we felt the time was right for a brand that had an authentic British character.
Jack: When we started Albion, in terms of the gear itself, we were heavily influenced and excited by what was happening in the outdoor industry. These incredibly technical products were being made in a more responsible way, with a spirit of adventure and exploration often at the heart of the brands—much more than just winning races.
Charlie: That's something we felt was a bit lacking in cycling, which at times could feel a bit restricted by the professional sport and its 'faster, lighter, newer' approach. 
Jack: Britain played a big role, too: its weather, its landscapes… We often say to people that if you could bottle what 'Albion' is, it would be a visceral feeling of being in a remote place, maybe on the side of a Welsh mountain, far more than, say, a particular product.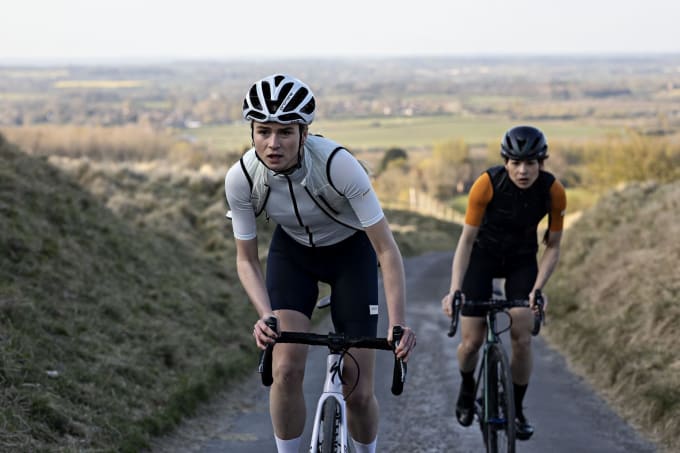 Do you believe there was a void for Albion to fill in the British cycling scene?
Charlie: When we decided to start Albion, it was really because we didn't feel like any brands were speaking directly to us and our experience of riding in Britain. We also felt that the market was quite underdeveloped generally, when compared to outdoor. There were a couple of good brands—plenty more good products—but on the whole, it was pretty underwhelming to be honest. So, perhaps naively, we decided to give something a go ourselves. 
Jack: We've always seen ourselves as more of an outdoor brand than a cycling brand, despite us all being pretty die-hard 'roadies' for a number of years before we started Albion. There's a mixture of influences and experiences there, which we think gives us our own perspective on things.
You've been working closely with Graeme Raeburn—who was head designer at Rapha for 10 years—on your product. How did that connection came about?
Jack: We were lucky enough to meet Graeme a few years ago through a mutual friend, just after he had left Rapha, which was fortunate timing. We got on straight away, and there was lots of shared interest in the possibilities around performance products. Graeme combines deep knowledge and understanding with an originality of thought that makes him a totally unique and inspiring designer. We feel very fortunate and privileged to get to work with him.
Charlie: The relationship has grown very organically over a couple of years, sharing knowledge and ideas, and in our case learning a lot from Graeme. He's been responsible for some of cycling's iconic products and his work has spawned a hundred imitators already. It's exciting to think about what the possibilities are for Albion now that he's leading the design team.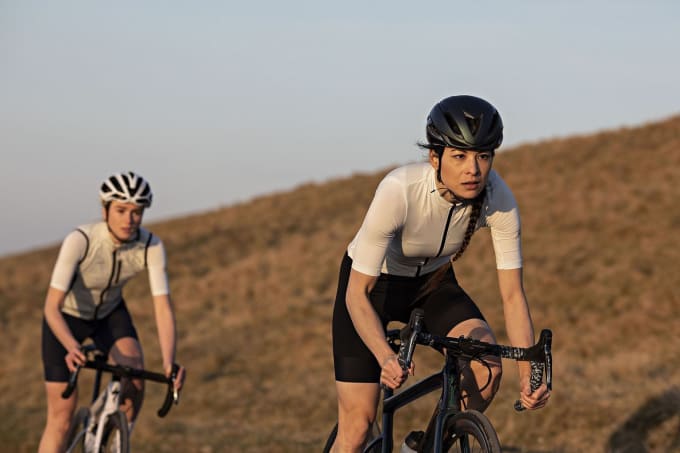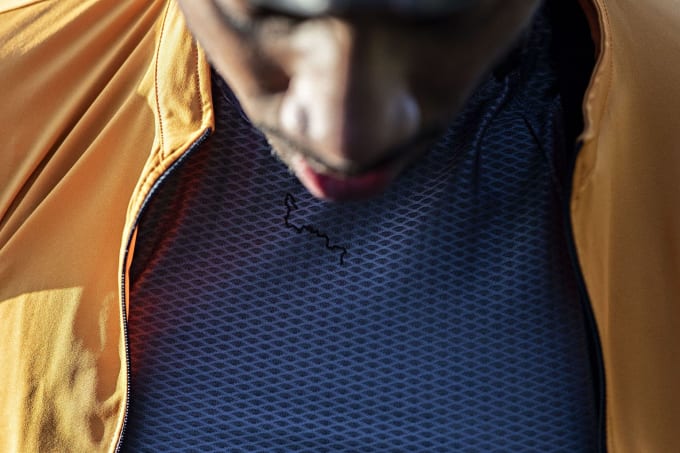 What's your perspective on today's cycling market, in the UK and beyond?
Jack: It's moved on a lot since we started, for sure. There's more choice, and the consumer is much more clued-up generally about technical products and what is available. Cycling is "cool" at the moment, and with that comes "fashion", which is always something we've been wary of. But in the same breath, a really important development has been that the conversation around responsibility has really accelerated, which has been great to see.
Charlie: The customer is demanding more transparency, and a more considered approach from the brands they buy from, and that creates an opportunity for brands like us who place a real value on those things. The cycling market in the UK continues to grow, with the pandemic last year actually creating another boom for cycling in the UK. So I'm sure we'll see it continue to evolve and mature, and hopefully we'll have a part to play in that.
A lot of your work is sustainable, and most of your products have had that ethos from the get-go. Is that a core facet of your brand?
Jack: We're wary of calling ourselves sustainable, because we're not sure that word really means anything anymore. It's been abused! But responsibility, and trying to do things in a way that reduces impact, is definitely right at the heart of what we're trying to do at Albion.
Charlie: Our aim, first and foremost, is to make great products that our customers love, and that last for a long time. This, to us, is the essence of a "sustainable" approach. To that end, we try to design unique, well-made products that are useful and durable, and we also offer free repairs on all Albion garments for life. We also acknowledge that this area is complicated, emotive, and that there are no definitive right answers. So it's not about being preachy or sanctimonious! If we can do things that allow people to make better choices, and to understand the impact of those choices, then we think that is a worthwhile ambition.
Are there any other brands that inspire your own output and approach to cycling gear?
Charlie: Without naming any one in particular, we'd say that the brands who inspire us are those which combine a real focus on case-led product design, with the ability to place those products in a context that gives them real meaning and an emotional pull. We're gear nerds who love the technical details like everyone else, but when there are 50 different Gore-Tex Pro rain shell jackets on the market, which one do you buy? What separates the best brands for us is their ability to make an emotional connection with their customers, and that is something we think about a lot.