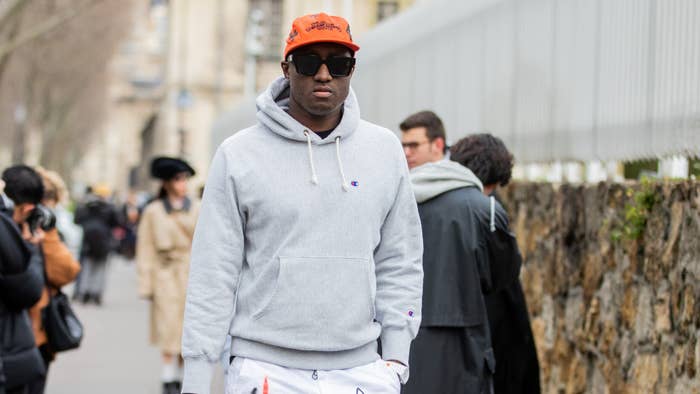 Virgil Abloh is keeping it decidedly prolific in 2020.
Fresh off giving fans a proper look at his collab with NIGO®, Abloh was seen rocking a Jacob & Co Caviar Tourbillon watch with 424 baguette-cut rubies. Per reports, a mere three of these pieces exist, each going for a crisp $1.5 million.
The occasion was the unveiling of a collab with the jewelry brand inspired by office supplies and aptly titled "Office Supplies." Addressing his quick artistic pace thus far for 2020 in an interview with BoF, Abloh compared the approach to the speed at which the average person consumes Instagram-housed content. "I've always said Instagram is like the miles-per-hour of culture," he said.
The "Office Supplies" collection, which is notably made-to-order only, is available through a paper app process that will see the direct review of both Abloh and Jacob & Co boss Jacob Arabo. The collection includes money clips, earrings, necklaces, and more and boasts price tags that top out at $72,000.
For more on how to get in on the "Office Supplies" action, see below: