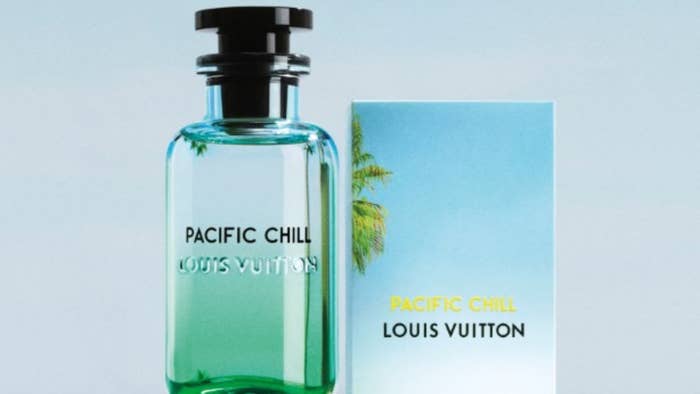 Designed to instill a sense of "invigorating freshness" in its wearers, Louis Vuitton's new Pacific Chill fragrance is now available.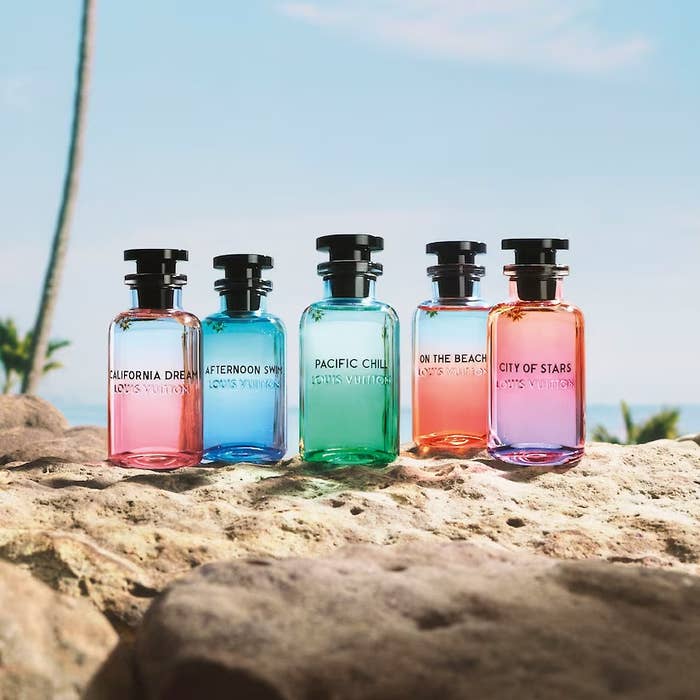 The new scent comes from perfume artist Jacques Cavallier Belletrud, who is behind a full collection of recent perfumes from the LV label. The distinctly Californian idea of detoxification, be it through overpriced juices or elsewhere, ended up serving as the unlikely inspiration point for Belletrud and designer Alex Israel.
"One morning in Los Angeles, while I was chatting with Alex Israel, we both ordered one of those detoxifying smoothies that Californians love," Belletrud recalled when detailing the process behind what ultimately became Pacific Chill. "I was inspired by the vitamin-packed juice and said to Alex, 'I'm going to create a detox cologne!' I tried to transcribe, through emotion, the well-being effects of that fruity blend."
Pacific Chill is now available in 100 ML and 200 ML sizes for $300 and $430, respectively. In addition to being available online via the official LV site, the scent is also available in select stores.